Hi Huneybees,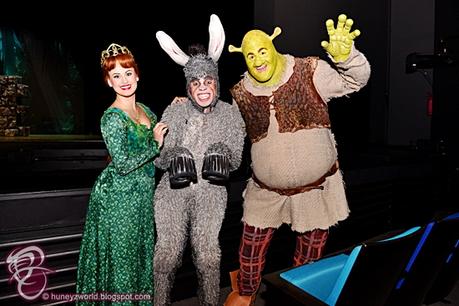 After
so many months of anticipation
, SHREK THE MUSICAL has finally opened this week at the Mastercard Theatres, Marina Bay Sands! The show was roaringly funny, brought me back to the days when Shrek first got introduced to our lives and I left the theater still in awe over how beautifully the show was crafted and pieced together to make cartoon characters come to LIVE!
We've kinda already know the story from the Oscar-winning DreamWorks Animation film, where Shrek, an ogre comes to save the fiesty Princess Fiona from the fire-breathing Dragon protected tower, under the "enlisted" help of Lord Farquaad. He turns out to be her true love and breaks her free from her ogre curse. Just the usual fairytale...
I love that the script didn't deviate much from the original movie and even some of the jokes and puns were exactly the same, the whole jist of the movie is pretty much the same, except this was cartoon characters coming to us LIVE!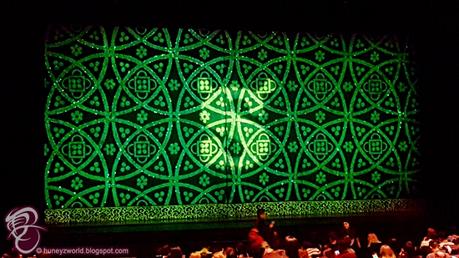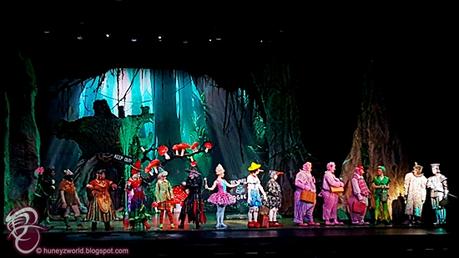 First thing that impressed me was the set background! Combining a 10m x 6m LED wall, moving sets with trees that go over 7m high and 60 scene changes, we are literally traveling and walking through forests with Shrek and Donkey on their quest to save Princess Fiona.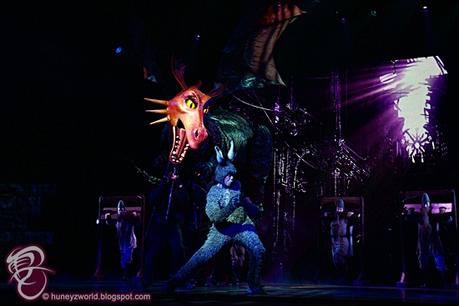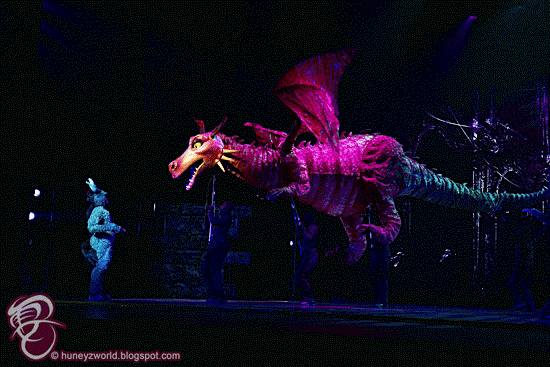 Next, is the powerhouse vocals. In particular Grace Leszymski as Dragon and Lindsay Estelle Dunn as Princess Fiona, with them belting their solo parts, they got the loudest claps from the audience and even standing ovation towards the end of the performance.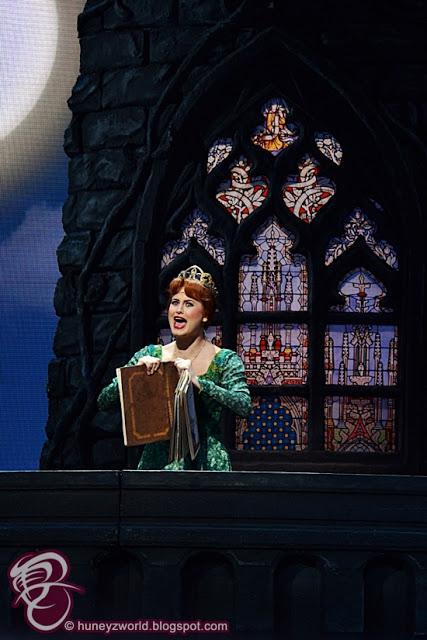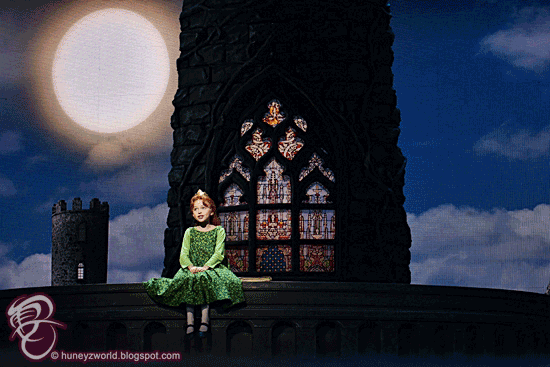 All in all SHREK THE MUSICAL is definitely the must-go for this school holidays. But probably due to a lack of cartoon-ness and upbeat songs, kids might not be able to stay awake throughout. We found the younger kids dozing off towards the second half of the show even though the green ogre was charming everyone else in the audience...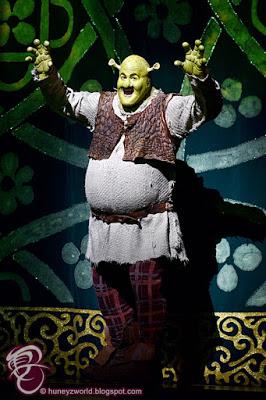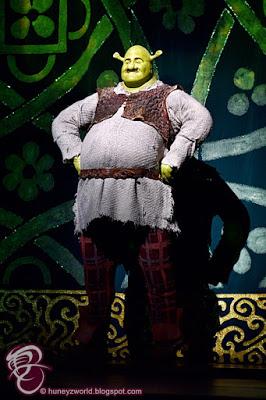 Be sure to catch the loveable fairy tale characters in SHREK THE MUSICAL this June holiday and check out this Meet Shrek & Princess Fiona Enchanted Tea Party package below for 17th June 2016! Other ticketing details are as follows: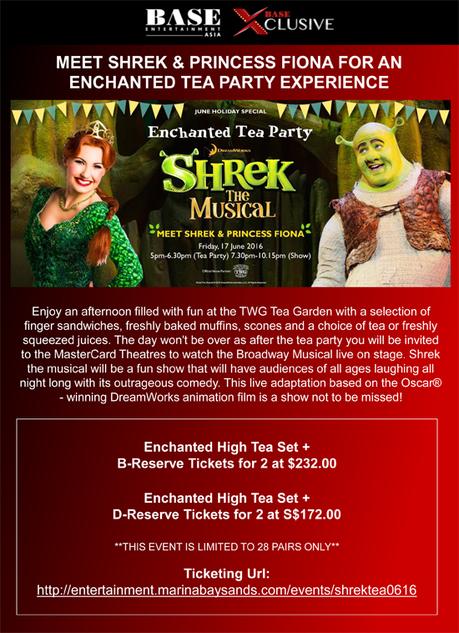 TICKETING AND SHOW INFORMATION
CALENDAR EDITOR'S NOTE:
SHREK THE MUSICAL
Season: From 8 June 2016
Venue:  MasterCard Theatres at Marina Bay Sands
Cast:   International Cast
PERFORMANCE TIMES: 
Wednesday - Friday 7:30pm
Saturday: 2:00pm and 7:30pm
Sunday: 1:00pm and 6:00pm
TICKET PRICE:  
From S$65
* Excludes the booking fee of SGD$4 per ticket
BOOKINGS: 
INTERNET:  www.MarinaBaySands.com/ticketing or www.sistic.com.sg
PHONE:   +65 6688 8826
IN PERSON AT:    
Marina Bay Sands Box Offices (Museum, Theatres, SkyPark, Retail Mall and Hotel Tower 1 Lobby).
For more information please log onto www.MarinaBaySands.com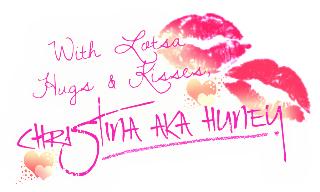 Don't forget to stay tuned to my blog / like my blog's Facebook page / follow me @huney_84 on Twitter & Instagram  for the latest updates!
http://www.huneyzworld.blogspot.com