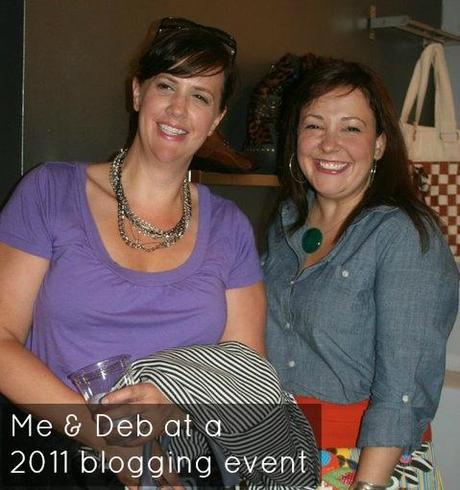 Real friends are made through blogging. It can seem that everything is virtual air-kisses and tagging photos of lattes, but for some of us especially in metro areas with a blogger scene, fellow local bloggers become our event buddies, those we email for advice, and often times those we meet up with after work for a glass of wine. One of the first in-person blog friends I made in DC was Deb of Real Girl Runway. We met for a sushi and drinks before attending a runway event and have been friends ever since.
I've been a Stella & Dot fan for a long time - the quality is stellar, I have years-old necklaces from the brand that still look nice even though I don't always baby them (and they have often been attacked by a baby/toddler/accessory-loving young girl). The styles are unique without being gaudy, and I love that the brand was created by a Texas mom in her living room. And I must say I was thrilled when Deb became a Stella & Dot stylist - good person selling good accessories!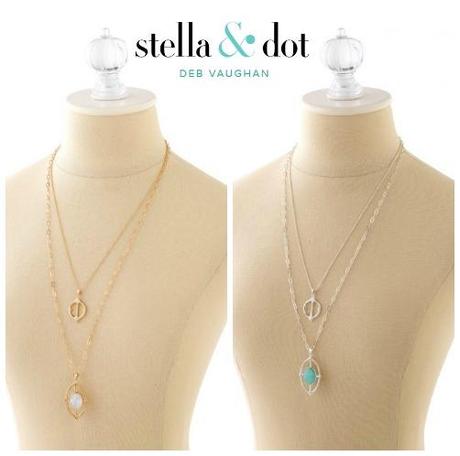 Deb was sweet enough to send me the Fortuna Stone Pendant Necklace in gold and I adore it. I love the delicate and multiple necklace trends, but as a curvy woman I find most delicate necklaces come on chains too short to be comfortable or flattering. The Fortuna Stone Pendant Necklace is two separate necklaces you can wear together or separately; the shorter necklace extends to 20" chain and the longer necklace extends to a 28" chain. And unlike many other brands who have bulky extender links at the end of a delicate chain, Stella & Dot incorporates the extender into the chain, having an occasional wider ring within the delicate part, looking purposeful and making it look nice even if you have short hair or wear an updo. Stella & Dot does costume jewelry well, incorporating semi-precious stones, having natural gold and silver tones, and somehow making the shine last longer than most any other brand I have tried. I've been wearing the Fortuna Stone Pendant Necklace almost daily since I received it ( see me wear it on Instagram) because I like the unique yet subtle style, flattering length, and versatility. I like it so much, I asked Deb if she would host a giveaway of this same necklace to one Wardrobe Oxygen reader.
Deb, my Stella & Dot stylist is offering one Wardrobe Oxygen reader the Fortuna Pendant Necklace in her choice of gold or silver.
And if you plan to make a Stella & Dot purchase this month, your love for bling could do some good and help those in need. Through February 28, if you make a purchase through this link, a portion of the proceeds will be donated directly to the Heart of Virginia Free Clinic.
Wardrobe Oxygen + Stella & Dot Giveaway