I won 250 business cards in a competition on twitter with Showcase Creative @ShowcaseTweets. I was emailed and ask to submit a design, but I currently do not have a logo or design layout for  http://randallssoapbox.com/ , so I asked them to use their judgement. They emailed back with 4 designs to choose from.
The cards arrived yesterday. I'm very impressed with the quality of them. They will now be put to good use. Happy Days.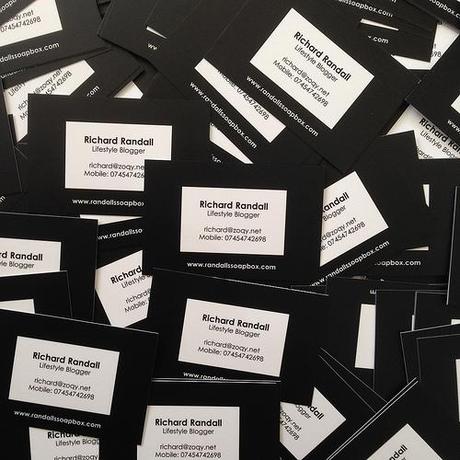 Showcase Creative
Unit 17, St. Georges Ind Est
Wilton Road, Camberley
Surrey GU15 2QW
Tel: 01276 300151
http://www.showcasecreative.com/
Blog post by Richard Randall
Total prize value to date: £720 (from 1st September 2013).