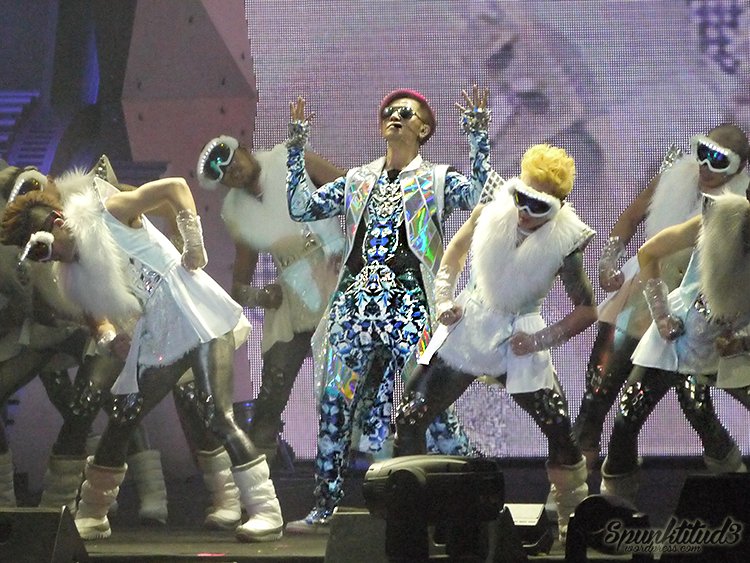 Oh god, why is this happening to me?
With the number of technical glitches that happened during the night, Show Luo must be wondering if he got out of the wrong side of bed that day. But it was also one of the best concerts I have been to, and the multi-talented Taiwanese star demonstrated why he is Asia's Dancing King and a top-notch host.
I was of two minds if I should go catch Show Luo's Over The Limit 2013 World Live Tour in March, and was glad I did. The night was fraught with technical glitches due to a faulty sound system, but Xiao Zhu (as he is affectionately called by his fans) managed to overcome the embarrassing situation with witty banter and self-deprecating humour. And the audience lapped it all up. If he ever decides to call it quits in showbiz, I know he certainly has a talent at crisis management!
As for me – the technical glitch was a blessing in disguise – I was finally convinced that the dude CAN sing as well as he dances :D It also gave more time for him to interact with the audience; he was ever friendly, humorous, and down-to-earth…just the way I remembered first seeing him on TV and getting addicted to his show.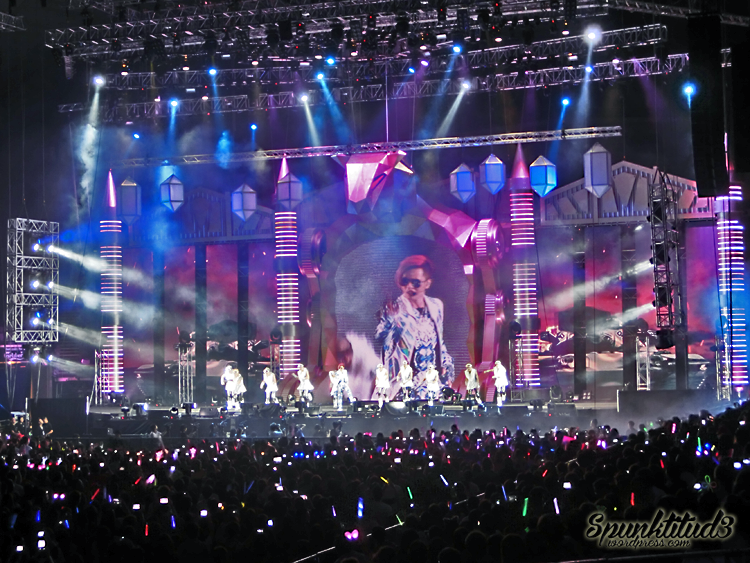 Opening the concert in style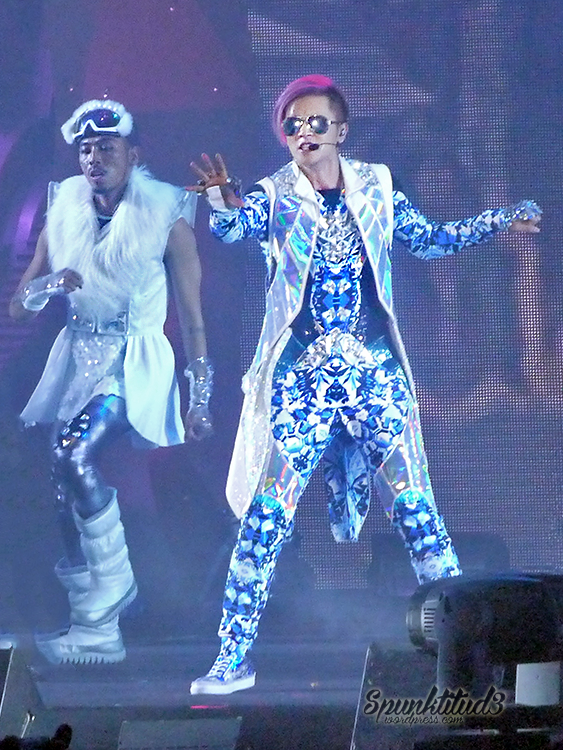 Stylo-mylo
Love his loud pink hair! Would match my previous blue hair so well…haha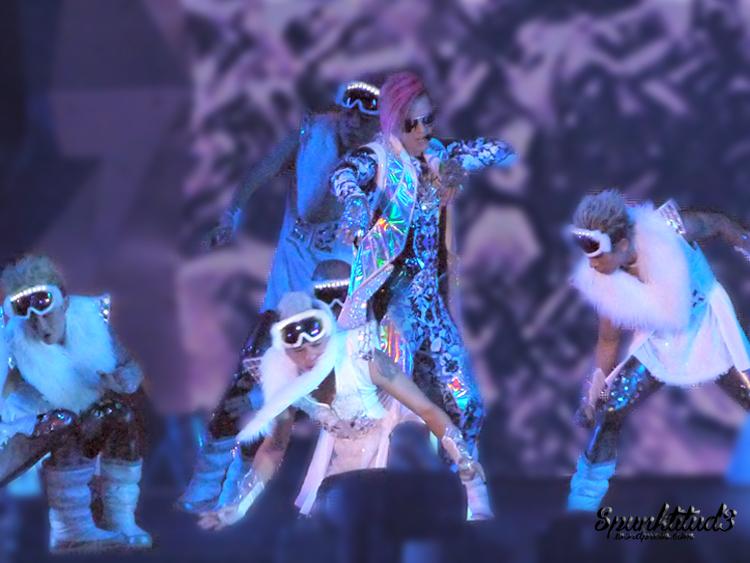 Putting out the moves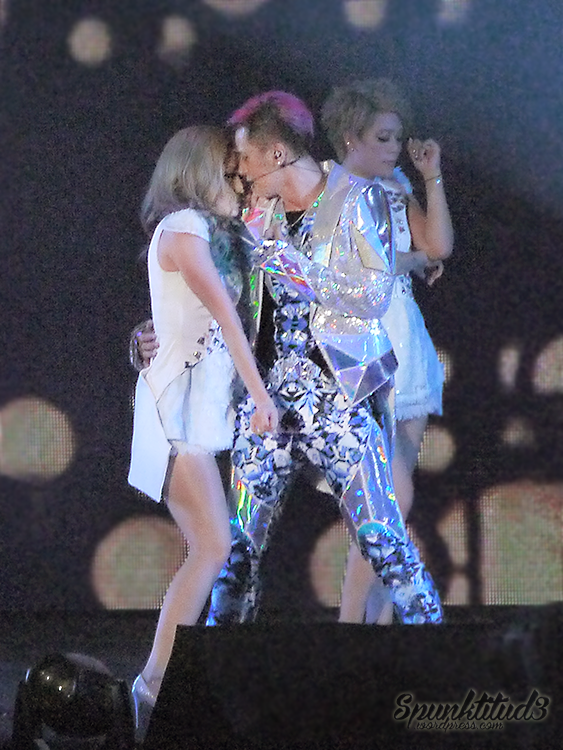 Turning the heat up with a sexy dancer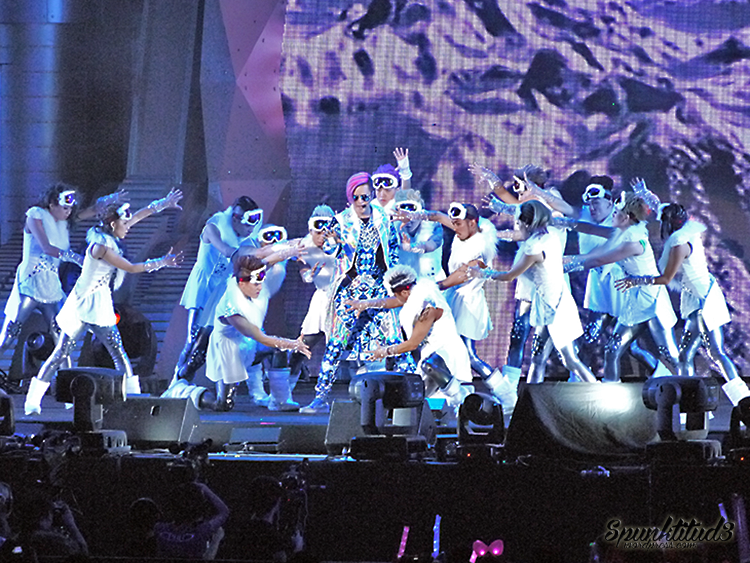 Strike a pose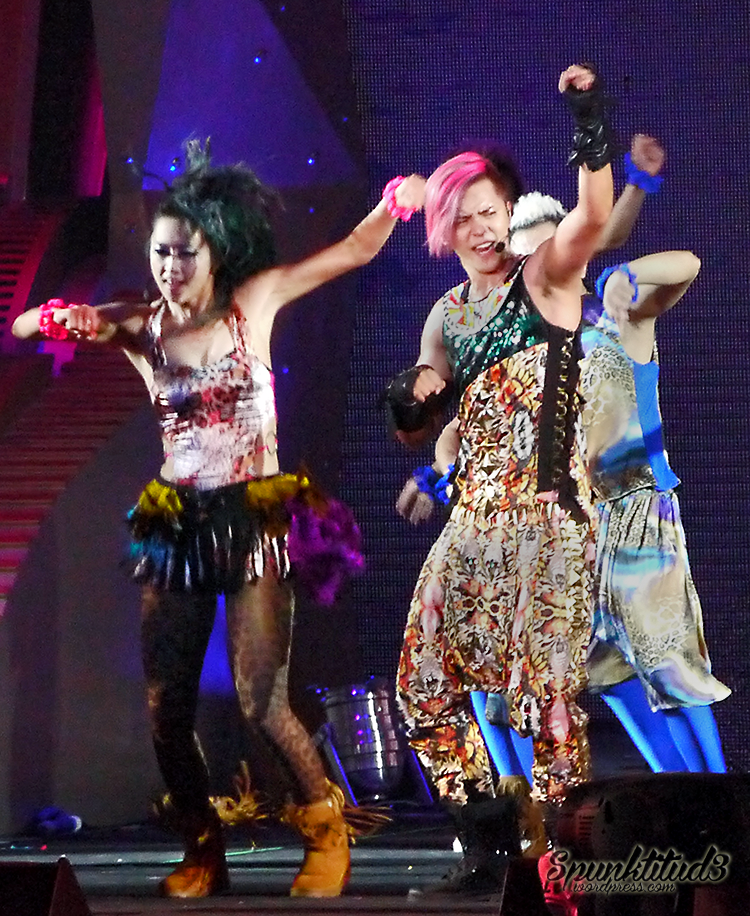 Going tribal
Belting out his popular duet with Xiao S "恋爱达人" – alone.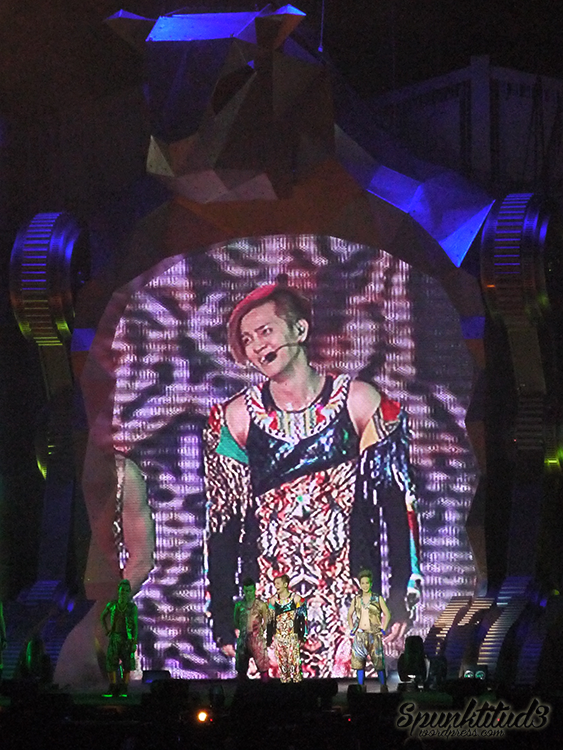 And this is where the intermittent technical glitches turned serious – and went pitch blank
The sound system konked out in the middle of a dance number, and the performer had to stop abruptly. Xiao Zhu looked like either he was going to cry, or burst out in vulgarity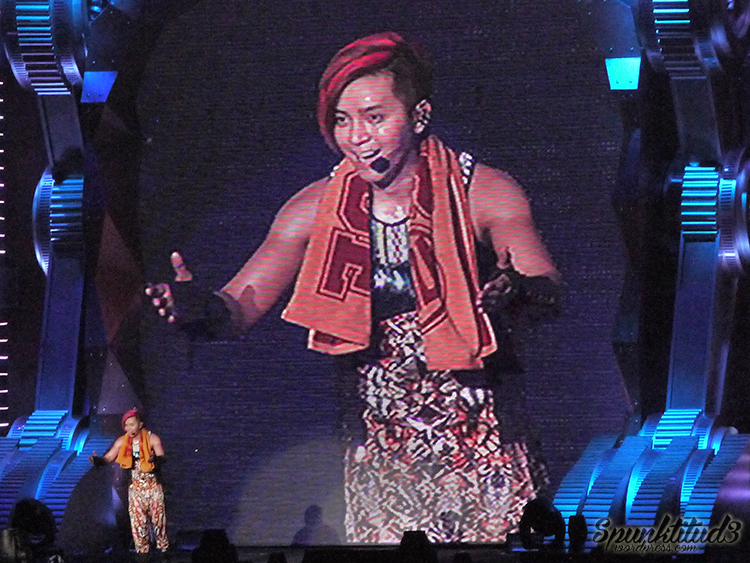 For 15 minutes while waiting for the sound system to be restored, Xiao Zhu put his hosting skills and quick wit to good use, chatting with the crowd and teasing him with his well-toned body.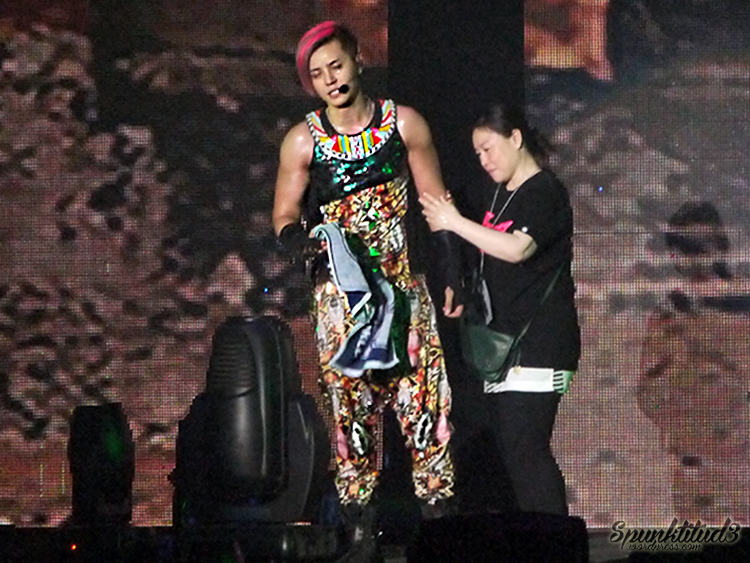 He also called his assistant on stage to apply oil on his arms to make them look bigger. I WANT HER JOB.
To buy time, the performer even broke out in a Hokkien song 爱拼才会赢 – to the delight of the audience. Shortly after, the sound system came back on to his great relief. I wondered what he was going to do next if the technical glitch carried on…I would welcome a burlesque show! LOL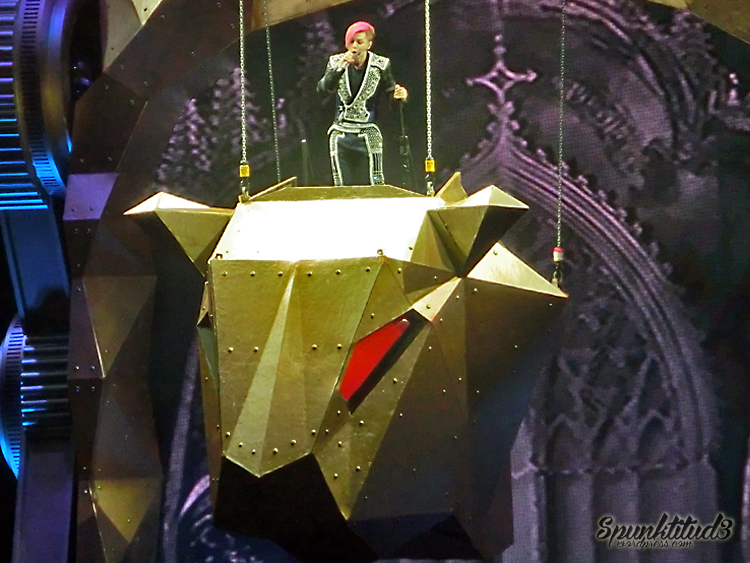 A quick costume change and he appeared on top of the moving panther's head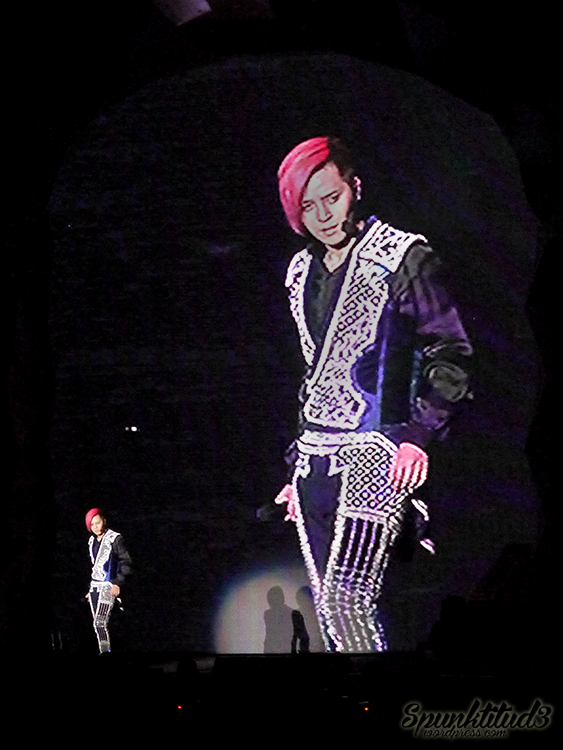 You gotta check out his suit – it's LED-wired! I need to get one made for myself complete with wings…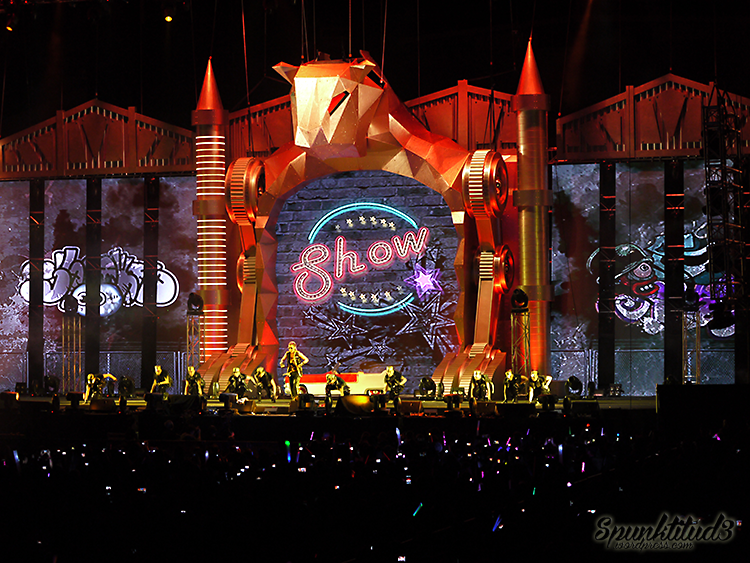 It's Show time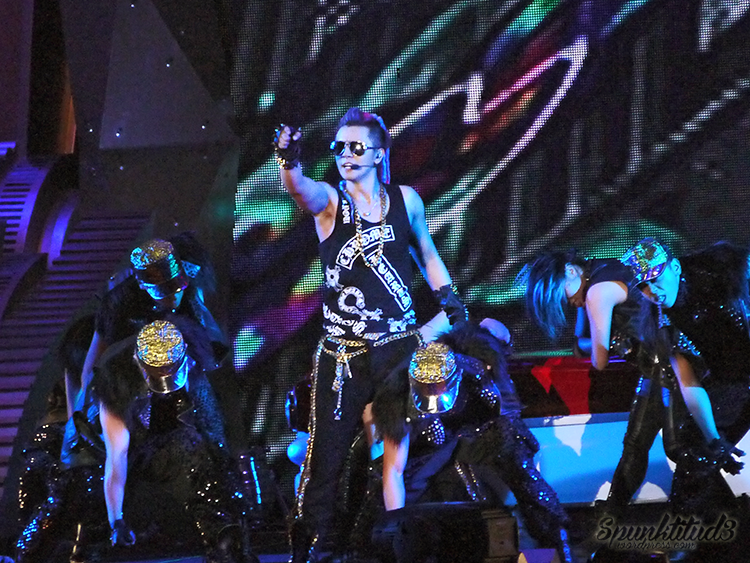 I love his purple-pink hair extensions, want!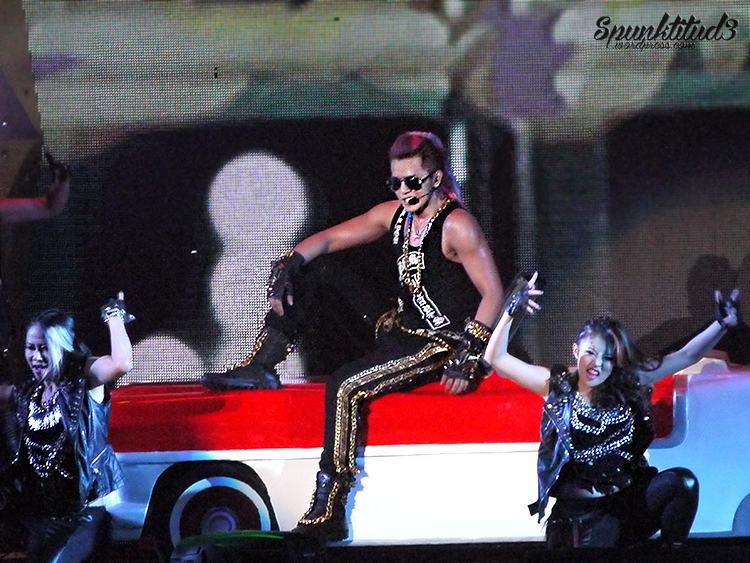 Rockerrrzz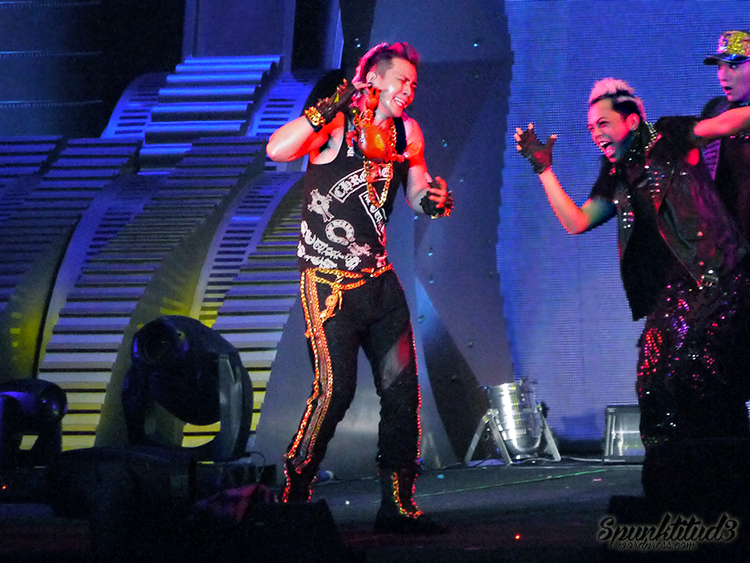 Playing afool with Singapore's signature chilli crab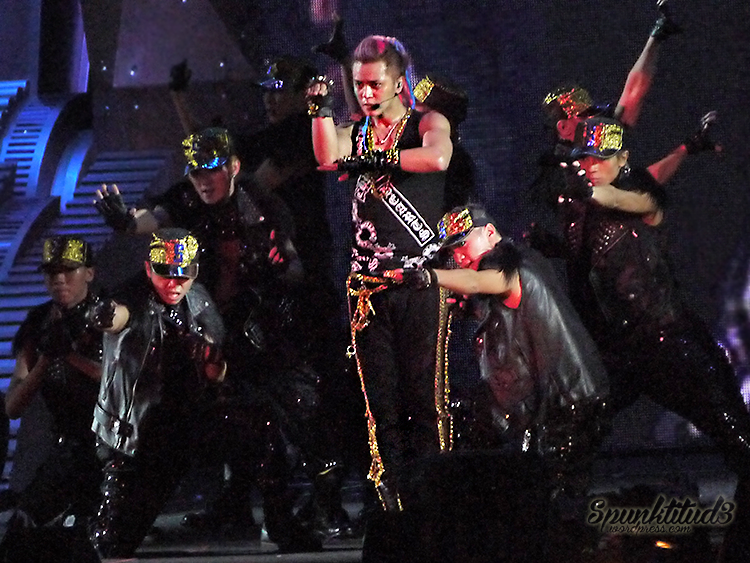 Crane stance
Who says dance moves can't be animal-inspired?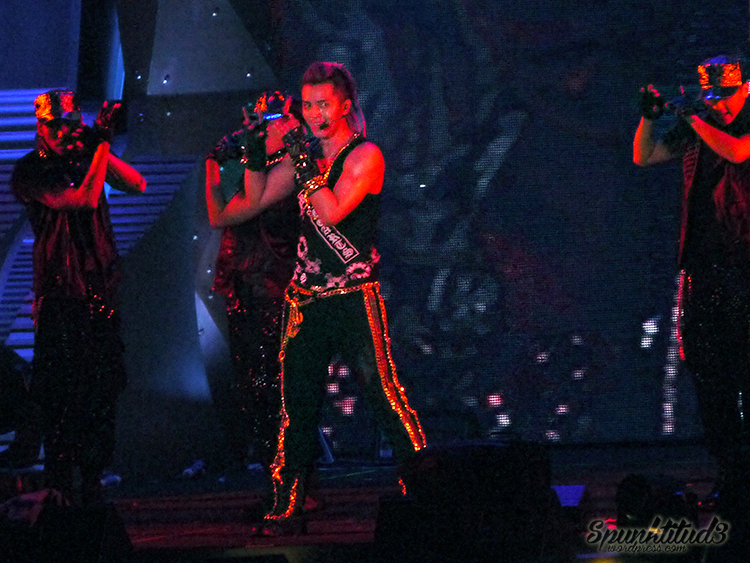 His signature flute-playing pose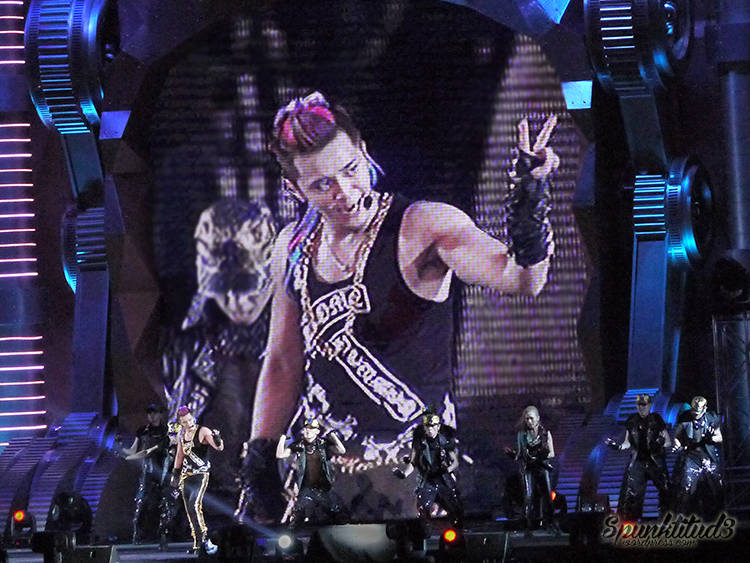 Victory sign
He must be relieved his night of horrors was wrapping up soon. The crooner remarked that this would be his most memorable concert to-date lol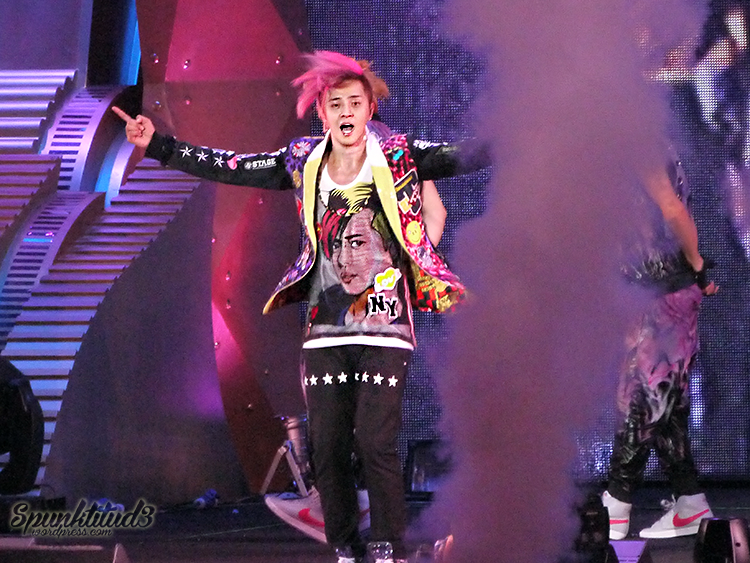 Oh yeah, jump higher!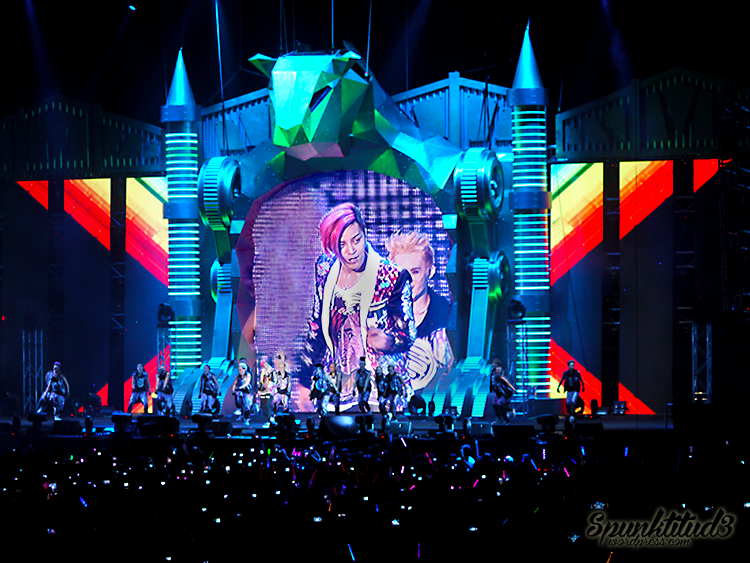 Looking cool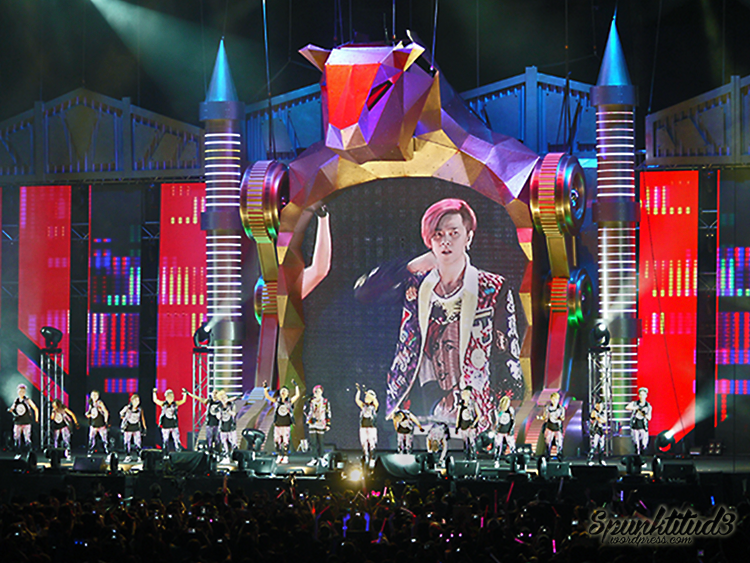 Thanking the audience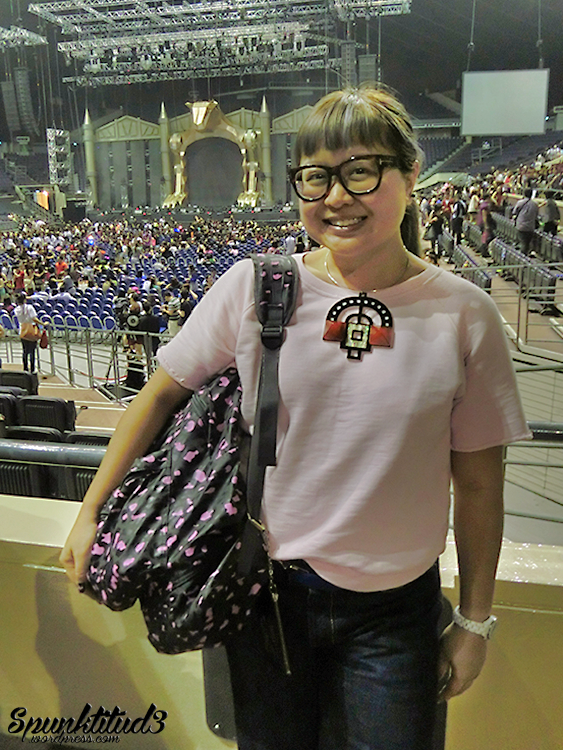 This was definitely one of the most unexpected, and most enjoyable concerts I have been to!