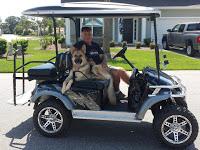 Whether it's for getting around a gated community or for cruising from one golf hole to the next, there are plenty of reasons why people choose to buy golf carts. 
Many people have swapped their daily drive vehicles in favor of a more affordable golf cart. 
In fact, my family and I enjoy regular rides to the beach, to the store and to the dog park!
Places such as Myrtle Beach, 
Peachtree City, Georgia and Coachella Valley in Southern California are
known for being golf-cart friendly
 and this trend continues to grow. 
If you are thinking about buying a golf cart, here are some important factors to consider
:
What Are You Using It For?
It may come as a surprise to some people, but there are a
surprising number of ways
in which golf carts are used these days. Before you take any action, it's best to consider for what purpose you will be using your golf cart. 
Here are some popular uses for golf carts these days:
Hunting:
  Avid hunters seek out special golf carts to help them carry large game and get around rough terrain. If you are searching for a golf cart for this purpose, you will want to look into models that have a lot of pulling power and tires that have excellent traction.
Getting around gated communities:
  Many people use golf carts as a way to get around gated communities or run quick errands. Golf carts take up little space and are easy to drive around, making them more practical than a regular vehicle.
Playing golf:
  Of course, a popular reason for getting a golf cart is for golfing purposes. Carrying golf clubs around eighteen holes can be exhausting and golf carts allow you to get to the next hole quicker.  With
self-driving golf carts
in the works, you may not even need to drive yourself around in the future. More to follow on this new tech!
Work purposes:
  Some companies use golf carts around their facilities to transport workers and other equipment easily and affordably; depending on the business, these golf carts may have cargo boxes attached to the back for easy hauling of equipment.
Gas Or Electric Golf Cart?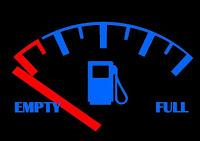 Another consideration is whether you want a gas-powered or electric golf cart. Weighing the pros and cons of each will help you make a decision.
Gas Golf Carts
Some people prefer gas-powered golf carts because they run longer on a single tank of gas than electric cars can on a single charge. They also tend to have higher horsepower, making it easier to tackle hills and other tricky terrain. Unfortunately, gas-powered carts are typically noisier than electric golf carts and are not good for the environment. They also may have higher maintenance fees compared to electric golf carts.
Electric Golf Carts
Electric golf carts are powered by an electric battery that can be recharged and do not need gasoline to run, which saves golf cart owners money. They are much quieter than gas-powered golf carts and don't release harmful emissions into the environment. On the downside, replacement batteries are not cheap, and how often they need to be replaced will depend on how well you take care of them. Any accessories that you decide to use (fans, heaters, lights, etc.) will deplete the battery quicker.
Decisions, Decisions...Buy a New or Used Golf Cart?
Just like gas-powered and electric-powered golf carts have their pros and cons, so do new and used vehicles. Consider the advantages and disadvantages of both before making your decision.
New Golf Cart
With new golf carts, you get a golf cart that has no history with other owners, and this is especially nice with electric cars because you know the condition and age of the batteries. Newer cars also tend to come with a warranty. On the downside, they are much more expensive than used golf carts.
Used Golf Cart
One of the biggest advantages of a used golf cart is the price and some dealers may be willing to offer extended warranties to used golf cart buyers. On the other hand, you will not get as much peace of mind as you would with a new car in regards to its owner history. We were lucky as we purchased a used golf car in great condition from a neighbor.
It is therefore important that you do your research to ensure that you are not getting ripped off. This means that you should be aware of the going price for that particular brand and model and also have a full inspection done of the cart.
Electric Engines
With electric golf carts, you may also find it important to think about engine voltage. The majority of new golf carts today use a 48 volt system, while a few still have 36 volt systems.  The 36 volt engines have less power than 48 volt engines, and this is important if you are going to be driving on more than just flat surfaces. For hills and rough terrain, a 48 volt engine will supply you with more torque and pulling power for getting up those hills.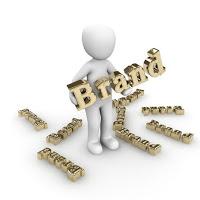 What Are the Best Brands and Models of Golf Carts?
There are plenty of different golf cart manufacturers and models to choose from; some of the most well-known brands include Yamaha, Club Car, and E-Z-Go. 
Selecting a well-known brand will make it easier for you to find
golf cart parts and accessories
when you need them. Which brand you decide on will depend on what you plan on using your golf cart. 
For instance, E-Z-Go is a brand that is known for handling rough terrain and built to be durable, making it a good choice for hunters and yardwork. E-Z-Go also offers golf carts that are powered by electric batteries or by gas. On the other hand, Club Cars have an aluminum frame that is lightweight, making them a good choice for driving around the beach or in the neighborhood. 
Conclusion
Purchasing a golf cart is a big decision and there are some important factors to take into consideration before you buy one and ride off into the sunset. The best way to make an informed decision is to think carefully about how you will be using your golf cart, as this will play a role in whether you should buy a golf cart that is new or used, gas-powered or electric and what brand fits your needs best.
Have questions? Ask me in the comments section of this Golf for Beginners blog; I bought one! Tweet me @Golf4Beginners.