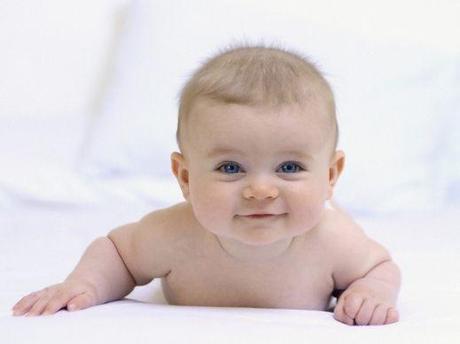 A judge in Newport, Tennessee, made national headlines last weekend when she took it upon herself to rename a 7-month-old baby whose parents were before her at a child-support hearing, to resolve a dispute over the child's surname.  The baby's given name was "Messiah DeShawn Martin."  The magistrate judge changed the child's name to "Martin DeShawn McCullough" (McCullough is the father's last name).  She said the word 'Messiah' is a title and a title that has only been earned by one person and that one person is Jesus Christ. 
According to the Social Security Administration, "Messiah" was in the top 400 baby names last year.  There were nearly 4,000 babies named "Jesus," about 500 named "Mohammed," and 29 were named "Christ."  While this may be an uncommon practice in the U.S., many other countries restrict which names parents can give to their newborns.  In some countries there are lists of pre-approved names.
In 2008, a New Jersey father attracted attention when he got into a fight with a local grocery store that refused to frost the birthday cake for his then 3-year-old son, Adolf Hitler Campbell.  Odd given-names are not abnormal in this country.  For many examples simply look at the names celebrities give their children.  Some people argue that such odd names are a detriment to the child.  They can hamper their social development.
Do I think parents should be allowed to give their child any name they want?
I don't think they should be able to give their child any name.  For example, Adolf Hitler is a name that would unfairly stain the child.  It would hinder other parents from allowing their children to interact with them.
Do I agree with the judge's decision in this case?
No.  In this case the word "Messiah" does not denote any malevolent entity.  The judge unfairly used her own personal religious beliefs to ascertain a ruling in this case.  I don't think a judge can use her religious beliefs in a ruling.  Now I'm no legal genius but I am pretty sure there's an infringement of constitutional rights in this case.
I think the child's given name should be restored.
What do you think?
Email: [email protected]
Twitter: @adrakontaidis & @talkrealdebate