How to Get the Best Electricity Deal in Texas Right Now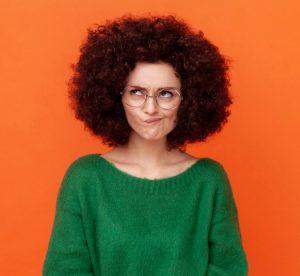 We understand if you're frustrated by shopping Texas electricity plans right now. But if your really need a new plan, you'll want to know what deals are out there and your options are .
There's no sugarcoating it. The price of electricity is extremely high right now. The Texan heat drives a high demand. And natural gas prices are also up 108%. So, finding a good deal seems impossible right now. But, don't despair. It turns out if you're wondering whether or not it's the right time to shop for a better electricity rate right now, the answer depends on your current plan.
If You Have a Plan
Due to soaring prices, the chances of locking in a cheaper rate right now are slim. It's best to keep your current contract until the end of your term.
Alternatively, you can also check back during the fall shoulder months to see if lower temperatures also lowered the prices. And if you find a better deal, make sure you keep your early termination fee in mind before you switch providers.
If Your Electricity Fixed Rate Plan Is About to Expire
Natural gas prices are expected to stay high for the rest of the year (and maybe until next Spring). So, you may struggle with high electric bills for a while if you wait for prices to drop.
Despite this high price period, you should still switch to a cheaper rate as soon as your term ends if your plan is about to expire. Settling for a variable rate plan can save you money but only for that first month. They usually cost you more in the long run because fixed rate plans don't vary.
If You Don't Have a Fixed Rate Plan
If you don't have a fixed rate electricity plan, you should definitely lock one in as soon as possible. Otherwise, you'll probably see some painful bills coming your way in the next year. The problem is that some of the cheapest rates are for the longest terms. In the that case, you can always opt for a plan with a favorable early termination fee. That way you can switch when rates fall by paying the cancellation fee without too much pain.
The Best Electric Plans in Dallas Right Now
If you're shopping for a better electric plan right now, 36 Inflation Fix by Energy Texas may be your best choice. The 15 cents per kWh rate at 1000 kWh monthly use includes all charges. With this average use, your estimated monthly bill would be $150. However, this plan also has a $500 early termination fee.
If you want a plan with a cheaper early termination fee, Pulse Power has two for you. Their Free Energy Nights 36 has an average rate of 15.5 cents per kWh. And Free Energy Weekends 36 offers a slightly higher rate of 15.6 cents per kWh. So, your estimated monthly electric bill would be $155 and $156 respectively.
Both plans offer a $0 energy charge in certain periods. For Free Nights, this is between 8 p.m. and 6 a.m. every day. And for Free Weekends, the free period lasts from 8 p.m. on Friday and 6 a.m. Monday. TDU charges still apply in the free period.
And the early termination fee is only $125 for both plans. This can give you great flexibility if you want to switch to a better rate once prices drop.
How to Shop for a Better Electricity Plan
The best way to shop for a better rate is to visit www.texaselectricityratings.com. 
You can compare the best rates, find the best plans for your household, and save money on your electric bill.