Many people on vacation like to include a little adventure during their trip. Paragliding can be a fun water activity while visiting the beautiful beaches of Florida. Here are some things to take into account if you are thinking of trying the sport.
Scared of Heights
If you are afraid of heights, paragliding is an activity you probably want to work your way up to trying. Unlike parasailing, you will be controlling the paraglider yourself. If you plan on taking a trip and want to include paragliding, it is suggested that you receive good instruction by a certified teacher beforehand, especially if you have a known fear of heights.
Paragliding Dos and Don'ts
Part of the joy of traveling is the chance to try things you don't normally attempt. However, since going home safe and sound is also a goal, there are some things to keep in mind when trying a more risky sport like paragliding. If you have never paraglided there are some dos and don'ts to consider. Do enroll in training prior to gliding. Make sure your gear is inspected for safety. Only glide in safe weather. It is not recommended to paraglide over water unless you are within coasting distance of the beach.
Boat Safety
As with any water sport, having the proper safety gear should be of utmost importance. It's advised that eye protection, life vests, and helmets be worn during all paragliding and boating activities. Boating accidents can lead to serious injuries, so wearing proper protection can make a lifesaving difference. Maintain your attention to the activity throughout by reducing any distractions.
Places to Consider
Florida is known for its beach life, blue water, and sun. If you want to include paragliding during your Florida beach trip, you might want to keep in mind that you need access to small hills for launching. Areas like Miami Beach, Boca, and Juno Beach make it possible to enjoy paragliding while winter rages on in other parts of the United States. Many sites do book quickly in the cold months, so planning ahead is probably the best idea if you want to include a gliding activity or two. Instruction for newcomers to the sport is usually available at the more popular locations.
The Florida Coast can be beautiful from any angle. If you are looking for a different view, paragliding might be worth a try. Get the proper equipment and instruction and take in the beautiful sights!
Get your copy of the Gourmand World Award Winning book The Basic Art of Italian Cooking: Holidays and Special Occasions- 2nd edition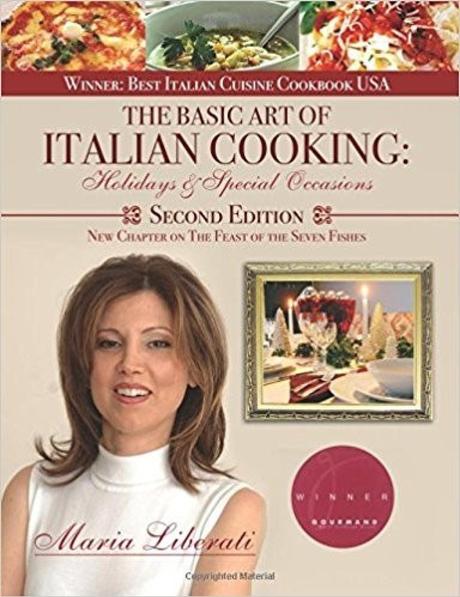 maria liberati