DEATH OF A RELATIONSHIP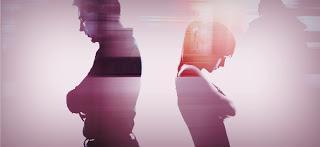 Death of a relationship is a short story on break up, those emotions which run through a girls head the clouded judgment and fear of losing someone, enjoy.
It was another rainy day of monsoon as Anita sits in her car parked outside the coffee shop waiting for Karan to arrive, she sat there looking at her watch frantically  knowing well enough to expect Karan to be on time, maybe it was just wishful thinking. Anita seem detached from the clamorous sounds of cars honking their horns and people trying to get shelter from the pouring rain while she watched those tiny water droplets trying grip onto the windshield but eventually rolling down. Her mind was as clouded as the weather outside with anxious thoughts making her mood damper than the roads which lay wet from the showering rains.
Humidity had made Anita's stay in the car unbearable as she made a quick glance at the rear-view mirror straightened up her hair and darted towards the coffee shop avoiding the puddles to protect her new stilettos. As she entered, cool wind of air-conditioner brushed of her making her wonder why she didn't thought of waiting for him inside. She scanned the coffee place for a secluded place for two where she could talk to Karan without someone snooping on their conversation.  She sat down on the couch at the end of the shop luckily behind a pillar which was ideal as she didn't wanted to be disturbed, putting her bag and mobile down on the table in front of her but then picking her mobile again to call Karan.
The bell rang... it rang again and on the 7
th
bell Karan picked up and without any greeting of hello or hey, he replied "I am on my way, be there in few minutes" and disconnected the call. Anita was furious with this habit of Karan's, 'always in a hurry'. She tried to control her agitation wondering how she managed to be with this guy for four years while she continuously stared at the menu in her hand when her chain of hastily running thoughts were interrupted by a well-dressed waiter in his red uniform to 

inquire

 about her order. Anita knew what she wanted but 

didn't

 knew how long Karan 'few minutes' would take so she politely smiled and asked for few more minutes of her own. The waiter went behind his big glass counter which displayed fresh cupcakes and pastries.


Click to Read the Full Post