Just a quick update. First, with respect to the NZDUSD and AUDUSD long play which I took through NZDUSD, I booked the move this morning per the twitter updates. Twas a nice run to the middle of the chart. Here is the updated chart: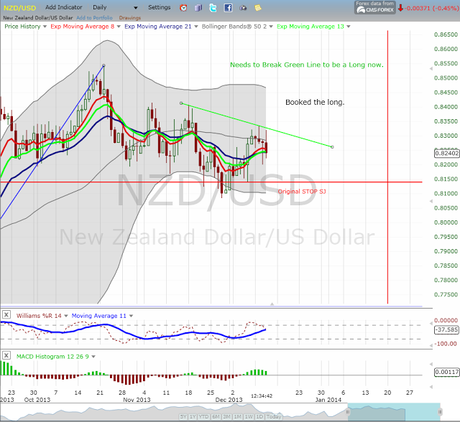 Per the tweet yesterday, AUDCAD reversed at resistance and the long setup is off with the recross of the DMI. I am not interested in this setup now unless we get constructive break of the resistance line. I have been monitoring a EURCAD short the past couple days, but have not taken action. Here is AUDCAD the chart: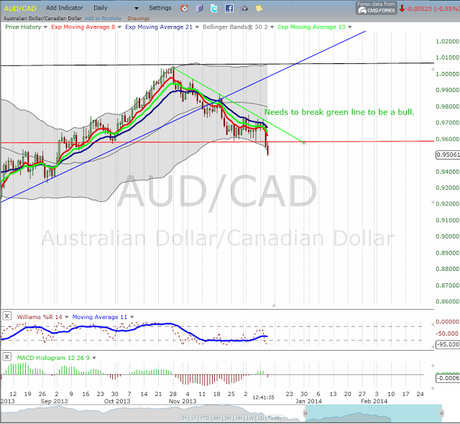 As for Gold, it remains at big support unless that support falls. Here is the Chart: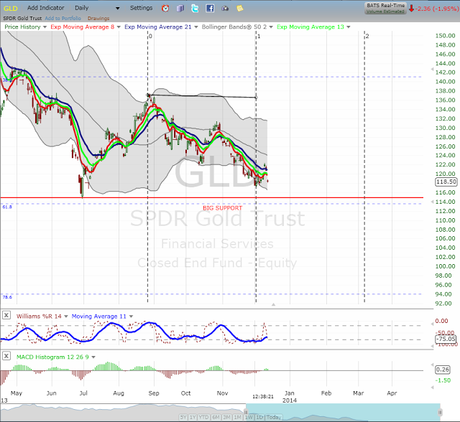 As for equities they are completely tracking the anticipated move of at least a test of the 50 day moving average. Here is the updated chart: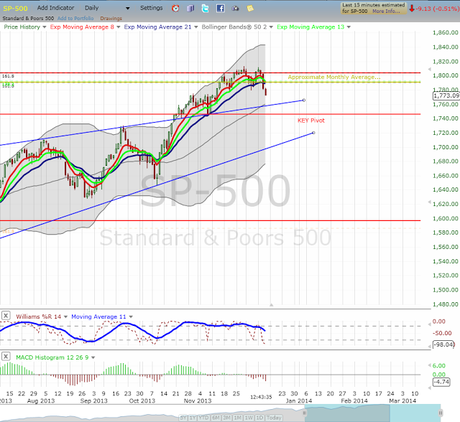 And lastly, in the past two days we had an inside bollinger band turn trade setup on NZDJPY with an initial target of the 50 DMA.  This is also a potential double top area on the weekly chart and it may not stop at the 50 DMA.  I have been monitoring a potential EURJPY short opportunity, but have not taken action. Though leery of messing with top picking the yen pairs, I am in this NZDJPY bollinger setup and tracking it for the next few days. I am using small charts for entry for now given the yen weakeness and trend.  Here is the small chart: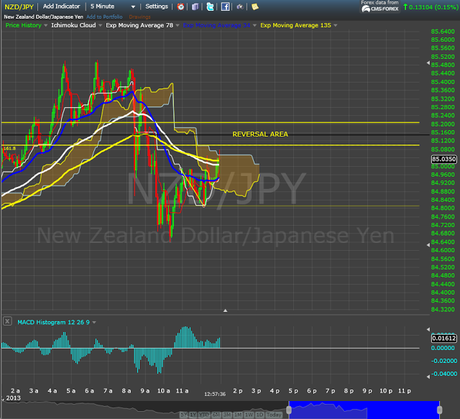 There is always a bull path and a bear path and we cannot know which path our time will choose to take. As always, due your own due diligence, read the disclaimer, and make your own decisions.
Peace, Om,
SoulJester