Maggie Battista has been doing the beautiful food thing with her website Eat Boutique for years. Yet somehow I just discovered her, I guess via social media (Eat Boutique IG is a must-follow).  She just published a gem of a cookbook, Food Gift Love: More Than 100 Recipes to Make, Wrap and Share (Houghton Mifflin Harcourt, October 13, 2015), with gorgeous photography by Heidi Murphy of Boston-based  White Loft Studio.
While I've been "liking" her gorgeous photos (it's practically a cyber-stalking situation), Battista has been working her butt off readying her latest pop-up shop, Eat Boutique Holiday Market.
Located in a former laundromat, an industrial-like space owned, like everything else in that part of Allston, by Harvard Business School. Thanks to Maggie, this wide open white wonderland is hosting 70+ (mostly)  local artisanal food vendors through Dec. 10. The Scandinavian-inspired feel is so appealing, so peaceful, so pretty, I kind of want to move in. It is a Pinterest board come to life.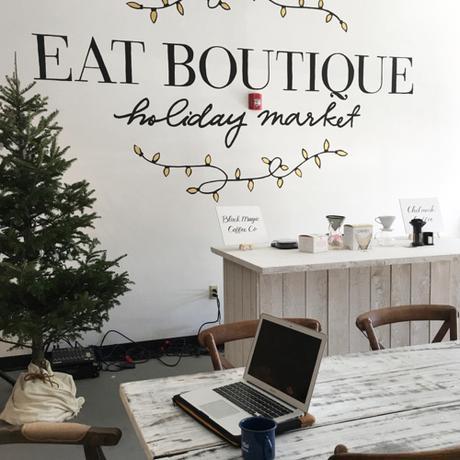 Eat Boutique Holiday Market  is open Wednesdays through Sundays until December 20, 2015 at 267 Western Avenue, near Harvard Business School in Allston. (Exact hours at the end of the post.)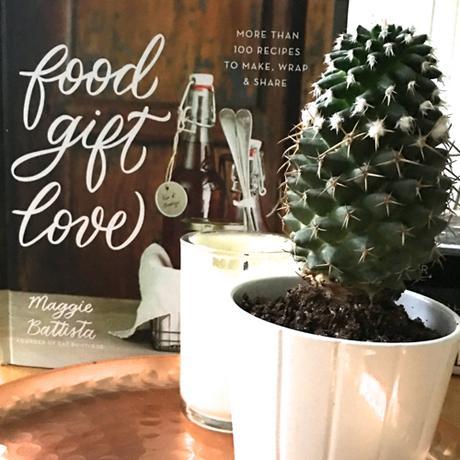 Food Gift Love by Maggie Battista
The recipes are very tempting. I might even make something. But not gift it.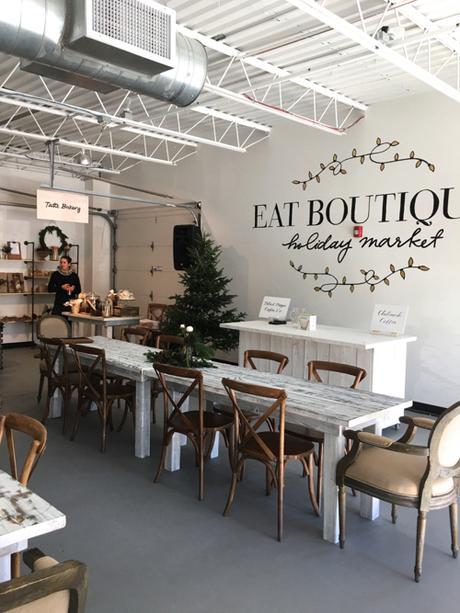 Those worn wood communal tables are calling out for me and my computer. If it were open weekday mornings, I might just be there. Really they're for eating the scrumptious food purchased outside at whichever food truck is scheduled that day. When I visited last weekend with my son and husband we got scrumptious fish tacos from the Baja Taco Truck.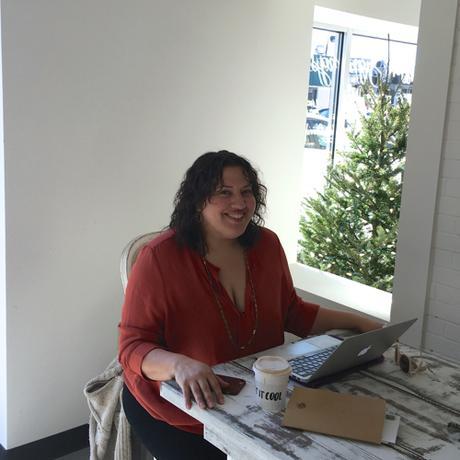 I was thrilled to meet Maggie Battista last weekend, and she couldn't have been nicer. (She hugs hello and goodbye.) Turns out we could have easily crossed paths over our many, many years in new media, starting in the mid-'90s. It's not often I run across others who knew how to program AOL screens in Rainman. (If you don't know what I'm talking about, skip it.)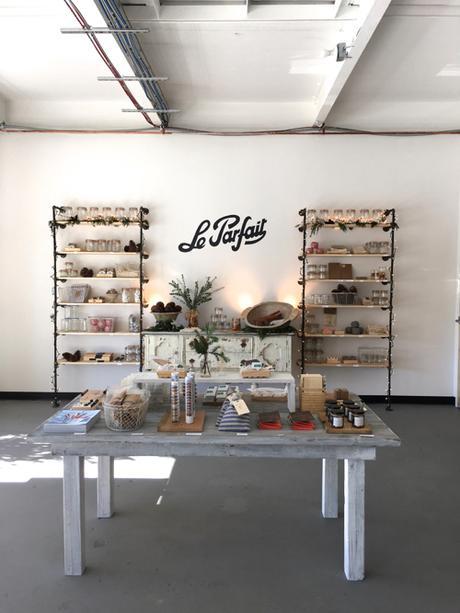 Le Parfait Jars stocks, well, Le Parfait jars, at the back of the space. They've also got a pretty IG feed.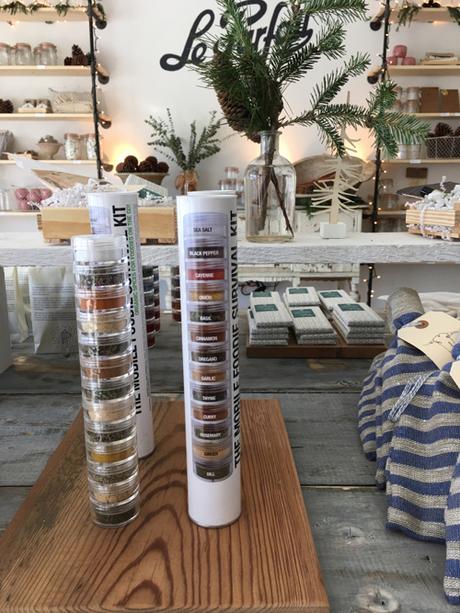 Cape Cod-based Salt Cellar Shop has fun, flavored salts and dreamy photos on IG. I'd love a salt stack as a gift. In fact, I featured a similar one in a Boston Globe gift guide last month.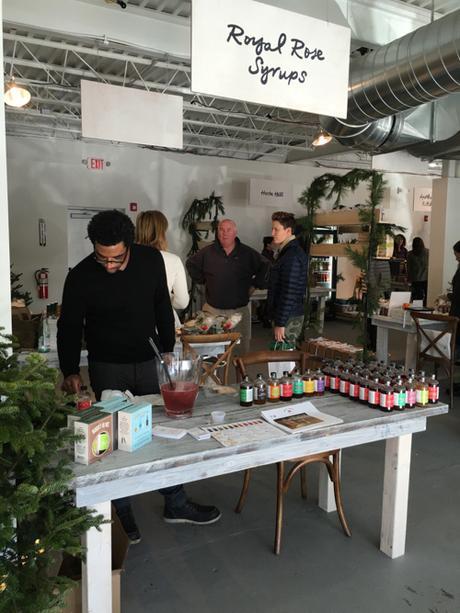 Flavored syrups are a thing. (Yep, featured those in a Boston Globe Magazine gift guide, because I'm on the cutting edge.) Eat Boutique Holiday Market is hosting Maine company Royal Rose Syrups. That's co-owner Forrest minding his table. What does one do with raspberry, anise, or saffron simple syrups? Mix 'em in cocktails of course.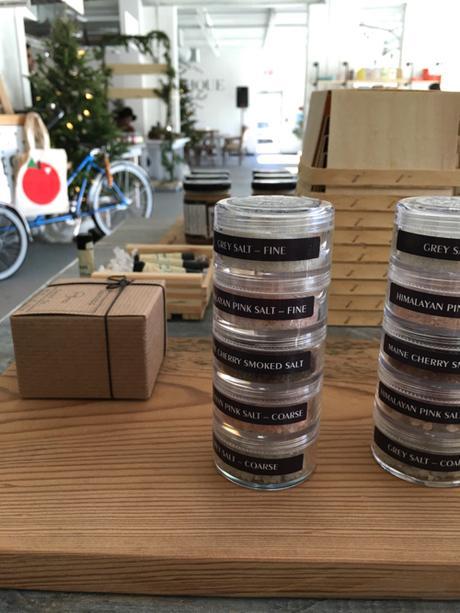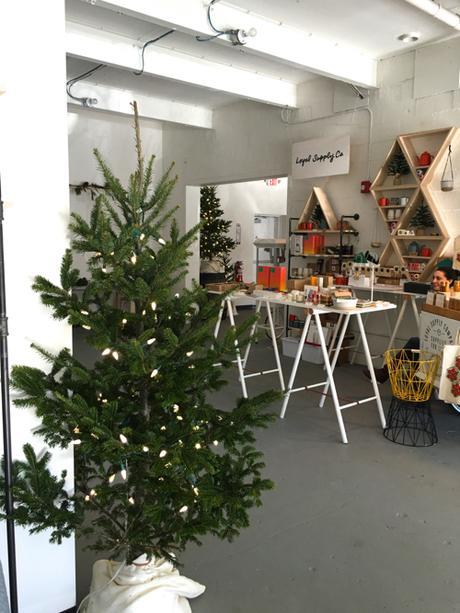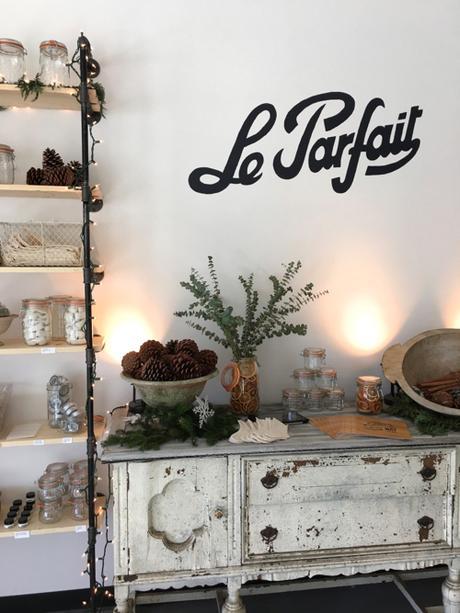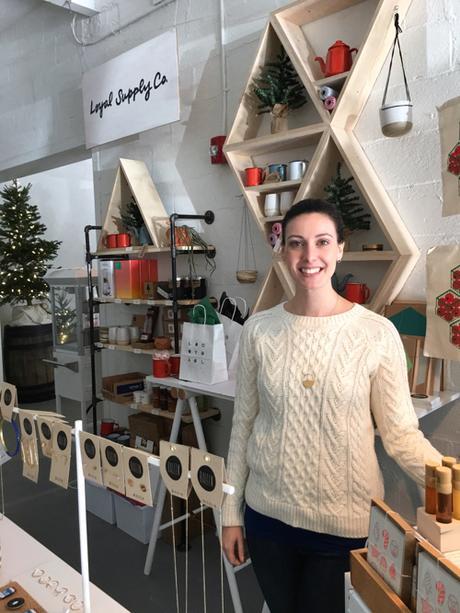 Loyal Supply Co. is a design firm, retailer, and distributor of cool goods for the home, office, and studio with a very cool storefront in Union Square, Somerville. Last month I met Ryan at the Remodelista Holiday Market at Lekker. Last weekend I met his partner Kimberly at the Eat Boutique Holiday Market. They also carry modern geo jewelry, wood rattles, candles, artisanal honey, and home products by Copenhagen brand Hay. I think they are the only ones carrying Hay here. I L O V E Hay.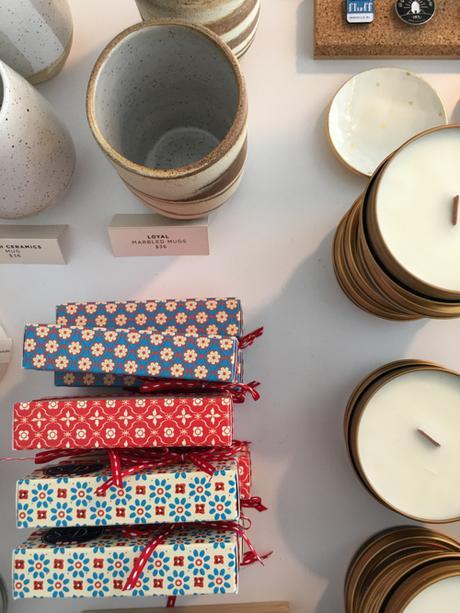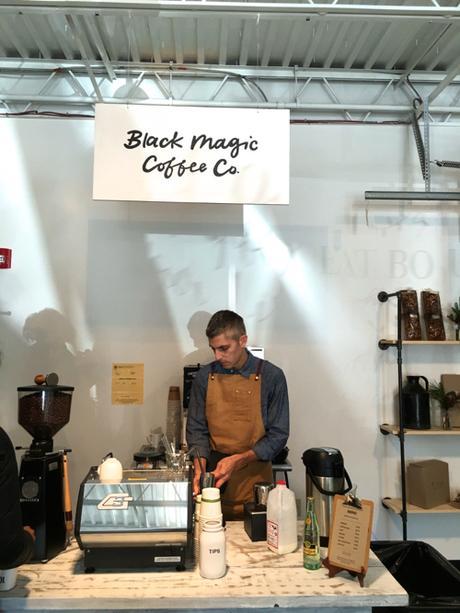 I'm not a coffee drinker but my husband said his cup from Black Magic Coffee Co. was quite good.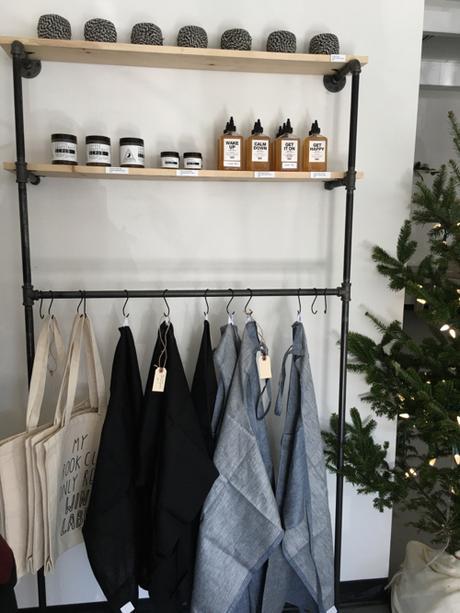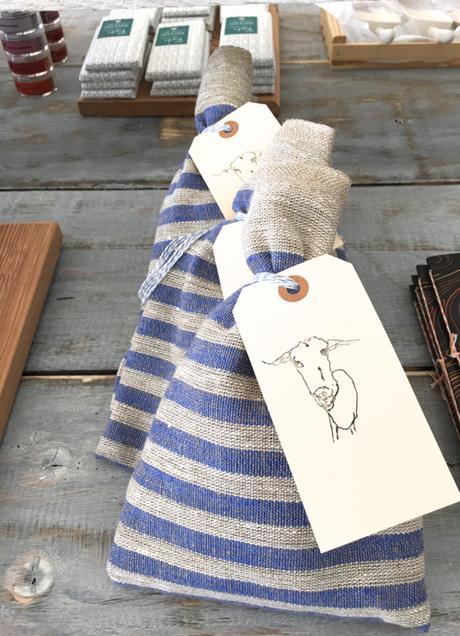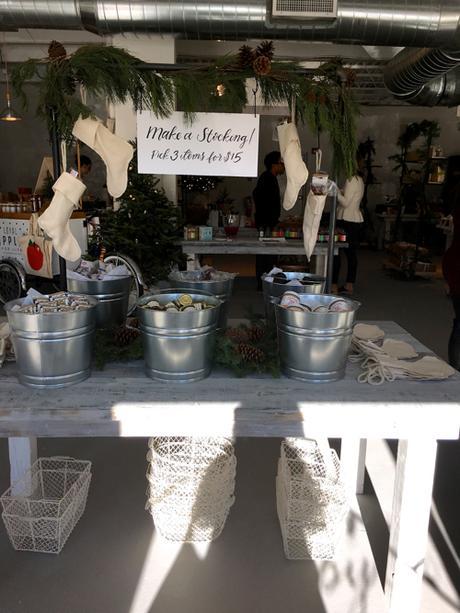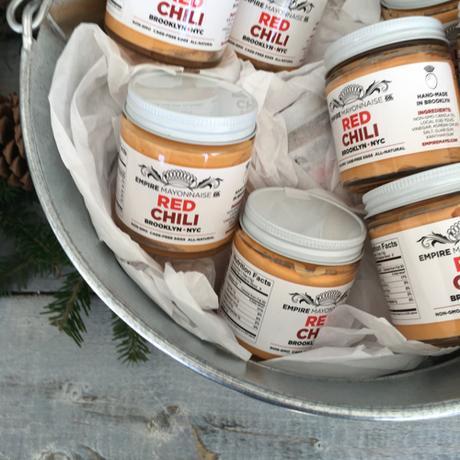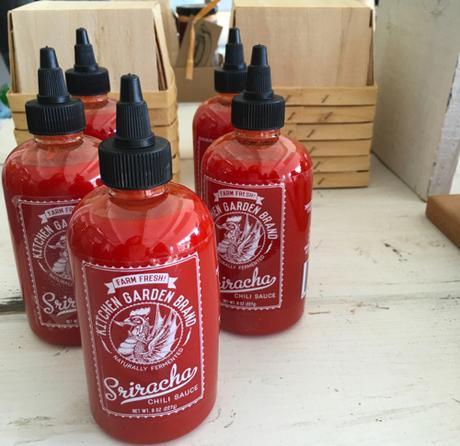 Everyone needs small batch Sriracha. These are from Kitchen Garden Farm in Sunderland, Massachusetts.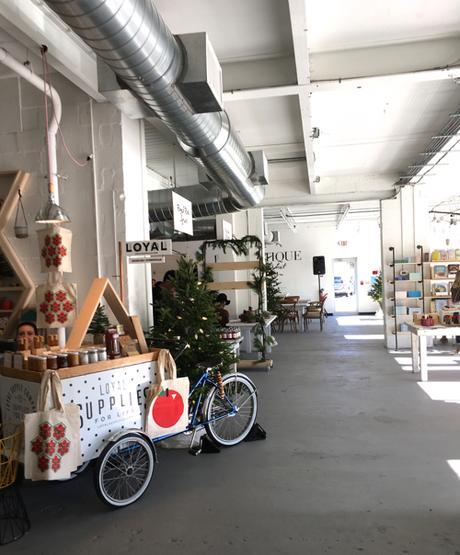 A bicycle is a must-have prop in any hip shop.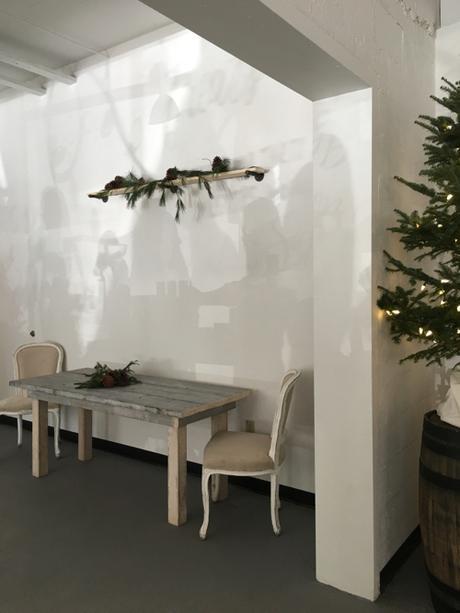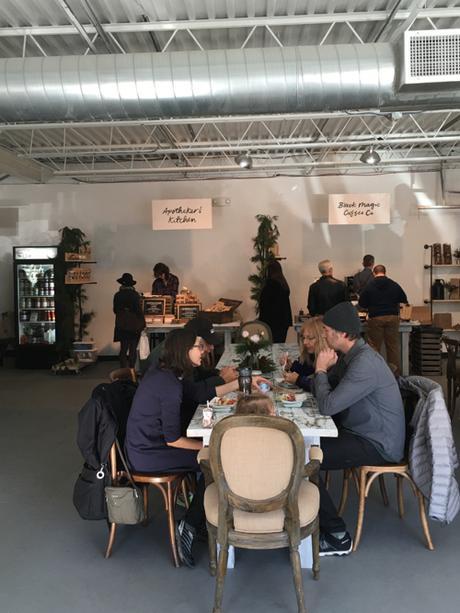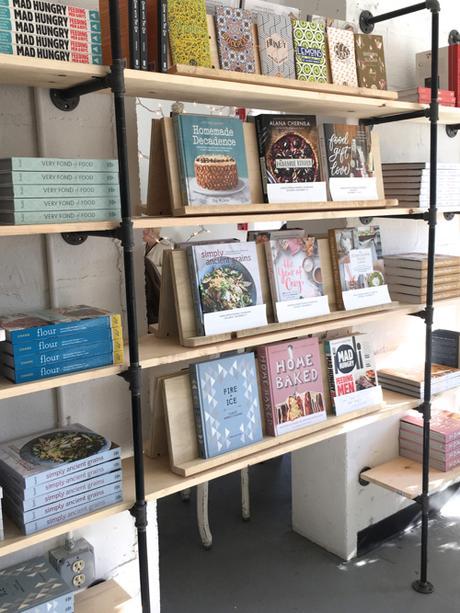 Shelves of alluring cookbooks.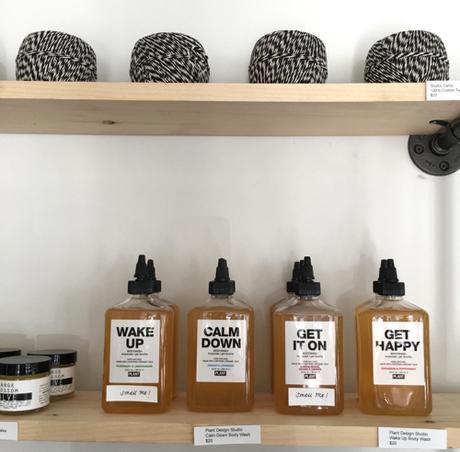 Beauty products by Brooklyn-based company PLANT. Great packaging (haven't had an opportunity to try the actual products). I love that they're made with the help of adults with physical and mental disabilities at a workshop in New York City.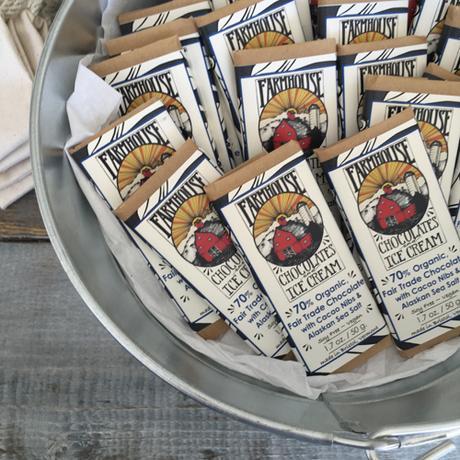 Artisanal chocolate bars by Farmhouse Chocolates based in Bristol, Vermont.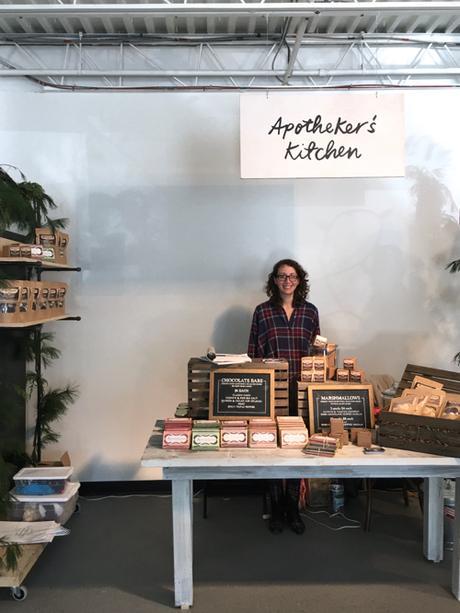 I was psyched to meet Shari Apotheker of Apotheker's Kitchen because I had been emailing with her husband and business partner Russ about a gift guide recently. Sadly, their honey-sweetened, dark chocolate covered mallows were cut from the story, but I can report they are OMG amazing. I bought a package of ten. I gave two to each kid, and—here's how you know they are excellent and refined—neither one loved them. These are grown up marshmallows, thank you very much.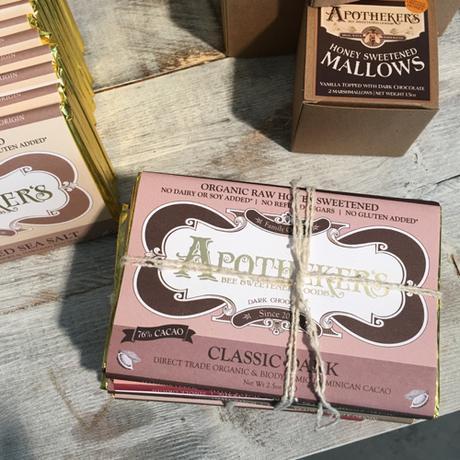 Apotheker's Kitchen makes chocolate bars too. The gourmet kind with peppers, sea salt, and quinoa.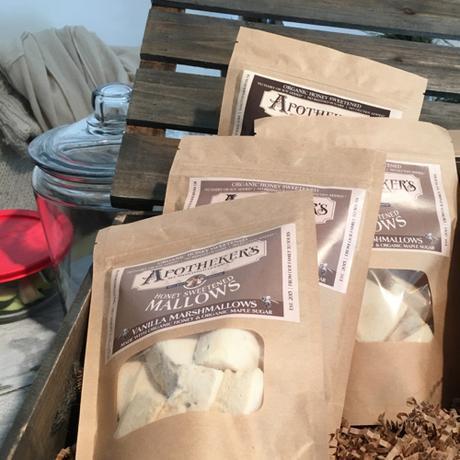 Marshmallows that taste like honey.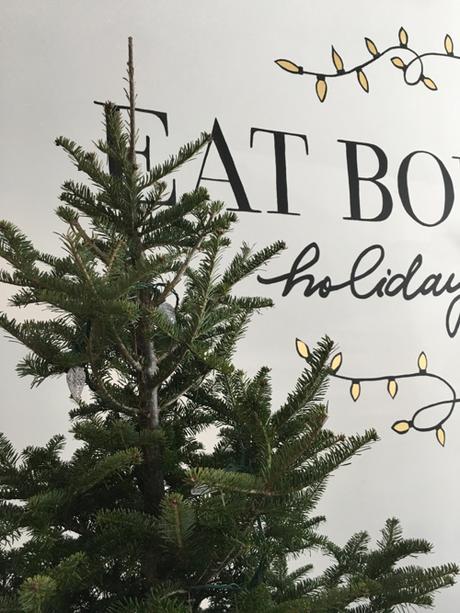 \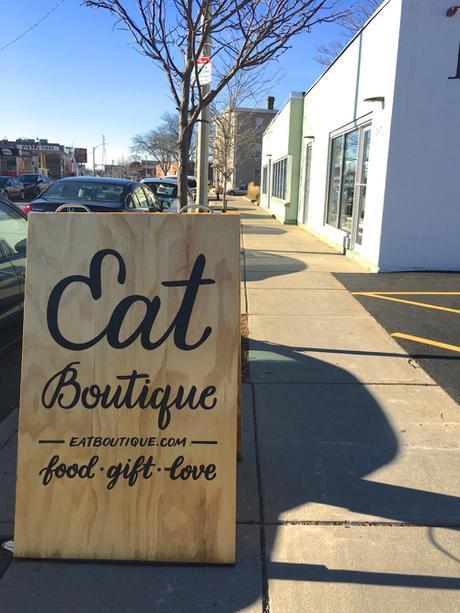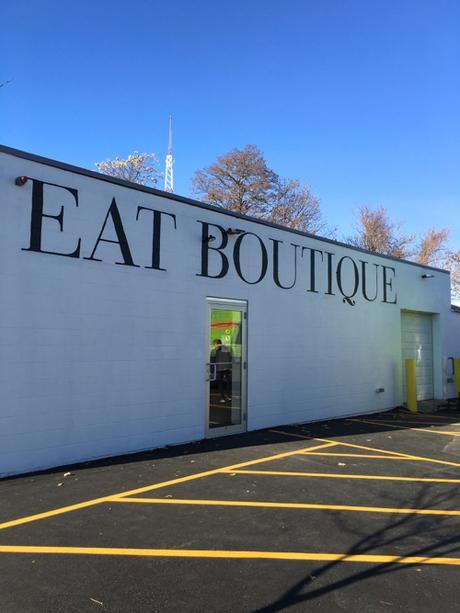 Eat Boutique Holiday Market
267 Western Avenue • North Allston (Boston)
Wed. – Fri. – 2 – 8PM
Sat. 10AM – 8PM  •  Sun. 11AM – 5PM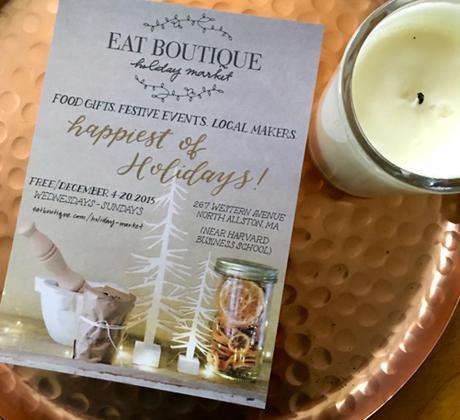 EVENTS on Saturday, Dec. 12
Start the day with pop tarts from Flour Bakery
10–11:30AM Wreaths Workshop with Adrianna Adarme of The Year of Cozy
Mei Mei Street Kitchen Food Truck
1–2PM Book Signing with Maggie Battista of Food Gift Love
2–3PM Bake Cookies with Maria Speck of Simply Ancient Grains 
6–8PM Mei Mei Street Kitchen & Chef Brendan Palley of Pelekasis
Some workshops require tickets.
More events on Sunday and the following weekend.
All photos by Marni Elyse Katz for StyleCarrot
•             •             •