Hello fellow shoppers, I know we all love and are always on the lookout for a great deal. Well do I have an amazing way to get more savings for you. Imagine shopping where you control how much you save. There's a famous quote that goes "there is power in numbers", and with the new shopping app, Plurro, that statement holds true.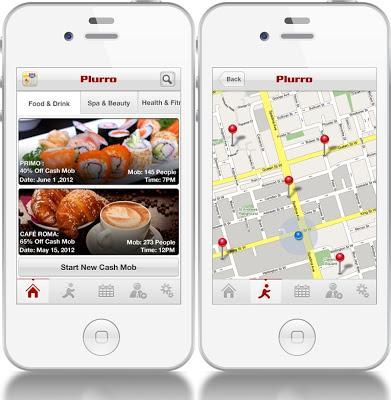 What exactly is this new amazing app? Plurro is a brand new way to shop and get discounts at brands that you love. As a consumer, Plurro gives YOU the power to create a Cash Mob (the more people you bring, the higher the discount for everybody) at any business that have a profile in the Plurro system. Get your friends, colleagues, social media followers and other shoppers to get more deal lopvers to sign up to come to a Cash Mob and see the discount get higher and higher. Imagine the savings of Black Friday, Every Day!!
Plurro

is doing their first Cash Mob tomorrow, August 1st, with vintage store, Second Time Around located in the Upper West Side, from 4pm to 8pm

. The guaranteed discount is 20% off right now; but it will climb to 25% if Plurro gets 25 people to sign on to join the cash mob and goes to 30% off if they get 50 people or more to join the cash mob - that means up to 30% Off Gucci, Hermes, and Loubs (OH MY!!). All details of the Second Time Around Cash Mob are available in the Free Plurro App (only available in iOS right now).
Want to get started on setting up a Cash Mob of your own? You can set up a Cash Mob four hours from now or four days from now, it's totally up to you. And it's not limited to just fashion retail either; create a Cash Mob for dinner, movies, or a spa treatment - you decide where, when, and how much your discount will be.
ABOUT PLURRO
We started to build Plurro 18 months ago because we believe mobile is changing how people live and interact with their favorite brands and products. We also believe in the power of the crowd. So we brought those two things together - Crowd Sourced Promotions. Unlock the power of the crowd physically around you (as well as friends and colleagues) to get promotions in real time. The more viral the deal gets, the higher the savings.