Let's go shopping for some cool deals and hot fashion shall we? Although we'd love to say goodbye to our coats, you can get some great deals on coast for the fall, along with cool accessories and great stuff for you cat lovers out there at the United Bamboo Sample Sale.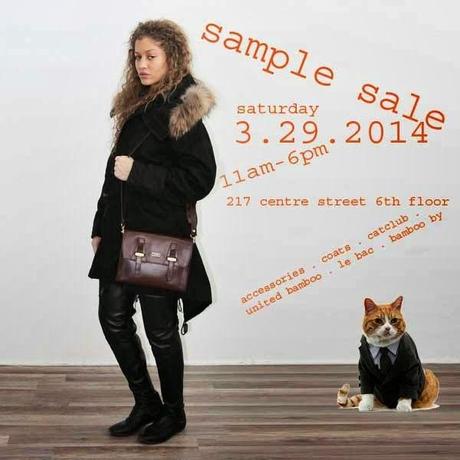 This Saturday, from 11am-6pm, save on items from

united bamboo, le bac and bamboo

by when you stop by 217 Centre St, 2nd floor. Happy Shopping.