This will be my first Christmas in India and the first Christmas away from my family! I will be honest, I have been absolutely dreading it. Christmas is such a special, magical time in England and in this region of India, it's just another day. It would be so easy for me to grumble about it, but I have decided to get excited and bring the Christmas spirit to us! This will be my husband's first Christmas, he has shown me so many beautiful festivals, it's my turn to show him one!
As the Diwali lights were being pulled down in India, the Christmas lights were going up in England. We may not have the Christmas carol choirs singing on the streets, Christmas themed everything in the supermarkets or a forecast of snow... but we do have a Christmas tree!
In England we have a pretty convincing artificial tree which we store in the shed until Christmas comes around again. We have brought a real tree in the house on several occasions, that Christmas tree smell is too gorgeous to resist. One Christmas we bought one so huge, we had to cut the top of it off so it could fit in the house. We wouldn't have that problem this year though, most of the Christmas trees were still babies.
We had such a lovely surprise when we went to find our first Christmas tree, a small section of the nursery was full of poinsettias! Last Christmas, during our family visit to Church for the Christmas carol service, the rector told us the story of these beautiful red plants and their significance during Christmas.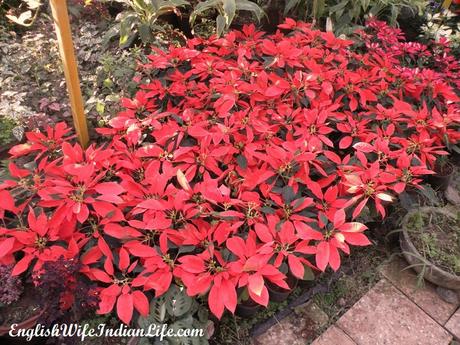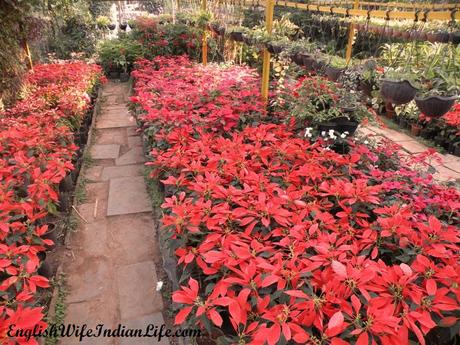 To get us in the Christmas spirit, I will have to retell you my retelling of the story of poinsettia:
Maria was too poor to give a gift to the Church to celebrate the birth of Jesus Christ, this distressed her so much she wept for days. A beautiful angel wearing golden robes came down from heaven to comfort the weeping child,"The most precious gift you can give is your love". Maria smiled through her tears and lovingly gathered the small weeds around her, she tied them together as neatly as she could and ran to the Church. The child placed the weeds on the altar and squeezed her eyes tightly together in prayer, when she opened them, to her amazement she saw her weeds had spouted crimson leaves in the shape of the star of Bethlehem. The star of Bethlehem is the Christmas star, the star which appeared when Jesus Christ was born. A gift given with love is the most beautiful of all.
Ahh, isn't it a lovely story!! If you're in India, you could visit your local nursery and see the poinsettia for yourself!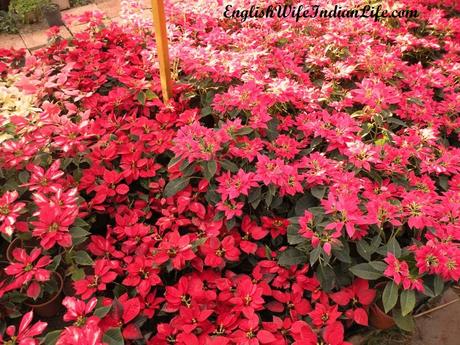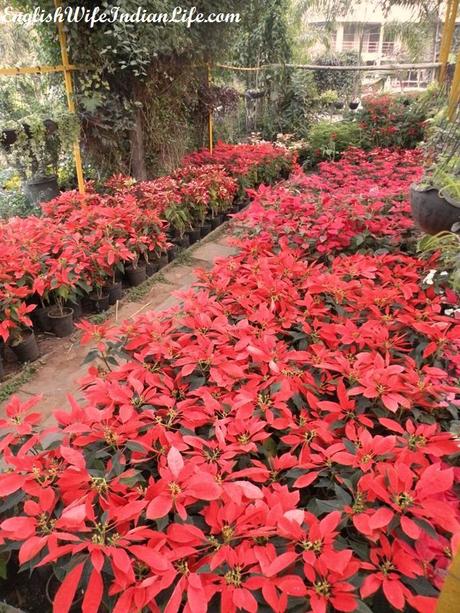 After much deliberation, we chose the petite but perfect Christmas tree. My husband and I are excited to decorate it in a couple of days. It's so lovely to have that Christmas tree smell in the house!