There are a number of e-commerce websites available on the internet these days. You can easily choose between them, and take up the one that meets your requirements.
But, as there is always a leading brand in every race and in quite a similar way here, we have two of the best-known platforms in the race of enterprise e-commerce software. Before comparing both Shopify Plus & Magento, let us first talk about both of them individually.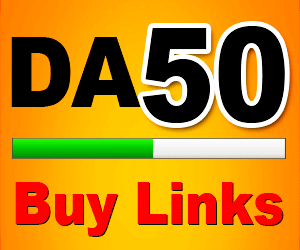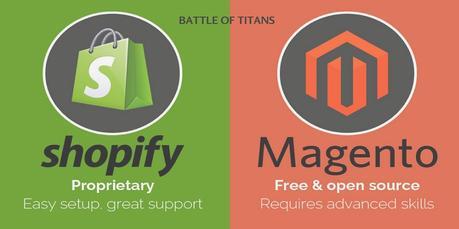 So, let us first start with Magento.
Magento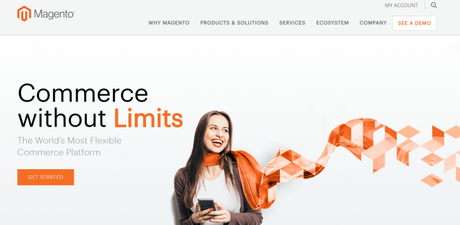 Magento is usually called as the world's most flexible e-commerce software, it isn't much limited when it comes to e-commerce. Magento's main market share among the 30 of the most popular e-commerce platforms is somewhere about 29.8%.
The main feature that magento provides is that it offers you with about three distinct platforms comprising of; Magento Community Edition, Magento Enterprise Edition and Magento Enterprise Cloud Edition. A lot of brands use Magento as their e-commerce providers and a few of such brands are burger king, nestle, and Coca-Cola.
Shopify Plus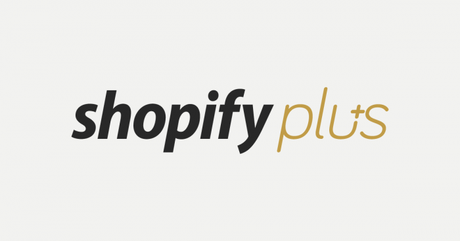 Shopify Plus is another e-commerce platform that provides you with a high-volume as well as fast-growing business. Shopify plus provides you with quite a reasonable price for new online retailers as well as a fantastic platform for growing and establishing e-commerce businesses.
Shopify plus possesses a no fee policy which is very rare in the e-commerce providers these day. Without any type of transaction fees, Shopify Plus enables you to see all of your sales dollars.
So, after this brief introduction of both of the e-commerce providers, let us compare both of them and find out which one is better.
Following are the key features on the basis of which we will compare the two platforms Shopify vs Magento:
SCALABILITY AND RELIABILITY
Shopify Plus provides a fully hosted SaaS solution which is built to handle almost all levels of volume that allows all the high-volume merchants to grow their business. Shopify Plus is built on exactly the same infrastructure that supports over 3,50,000 Shopify merchants, which ensures flash sales, Black Friday, or heavy daily volume to be handled easily.
The already existing clients are encountering flash sale peaks in a number of various concurrent checkouts. Offloading concerns around scalability and performance basically allows the merchant to focus their time on value-added pursuits only, such as marketing and user experience. While, Magento Enterprise have many of the clients that operate at super high scale.
The 2.0 version of Magento is designed with keeping scalability in mind but this scalability comes at quite a high cost. On-premise deployments require that you architect people's solution to accommodate the single highest peak in traffic, which means building out and managing of an infrastructure that you may use only for a single day every year.
Any time you may roll out a change to production, you just risk impacting the scalability of the overall architecture.
Community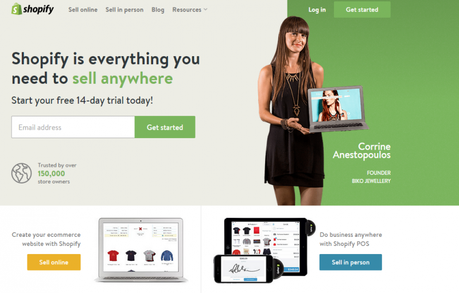 Magento has always been talked about its ecosystem and is always considered superior than shopify on this basis. There are multiple Magento system integrators and a number of certified developers. With about 2,80,000 Magento community sites, the number of developers and architects that have worked with Magento is strikingly 1.x. But Magento 2 has changed the equation a bit.
The radical has changed to architecture and deep technical competencies have had an impact on the community. But yes, Magento's massive ecosystem has had a significant impact on the ecommerce landscape and there isn't any argument on that.
While, Shopify has over 3,50,000 merchants on its platform, and a community of a number of Shopify Experts also have grown up due to the platform. Shopify Plus has created the Shopify Plus Partner program, so as to ensure that Shopify Plus can accommodate the entire needs of large retailers. Each of the partner represents the top agencies within their given competencies.
Inventory management
The Starter plan of Shopify plus allows you a maximum of 25 store items while Magento Community offers virtually an unlimited number of items. But all of other Shopify plans also allow an unlimited number of items to be added to and sold through your store.
Although Magento allows a virtually unlimited number of products, but one thing that you should be knowing is that your server performance and site loading speed might turn out to be serious issues if you add too many products on your Magento store but when you work with Shopify plus, you don't have to worry about this, because it is a fully hosted solution.
Recommeded & Helpful :
Shopify Useful Resources
Shopify Blog
Shopify Plus
Shopify Magento
Themes and Templates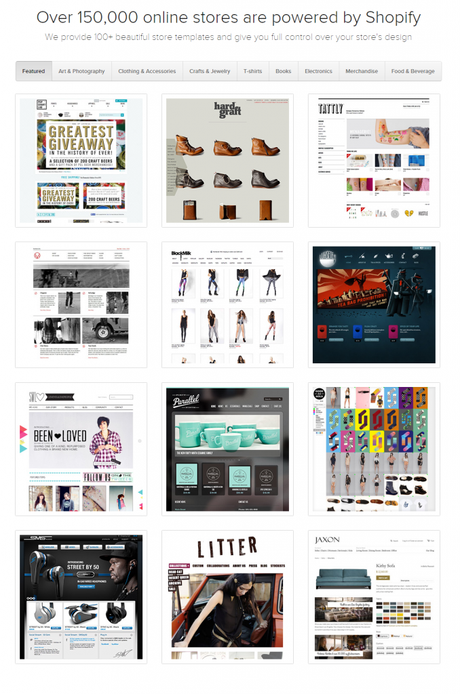 Although both Shopify and Magento Community has a large collection of themes and templates to offer, which gives your online store a look and feel that suits your product. Although, the number of free themes provided by Shopify is significantly lesser as compared to the ones provided by the Magento Community, but one thing that should be noted here is that the free magento themes are generally less contemporary as compared to the themes offered by shopify plus Community.
Attention : How To Build Shopify Stores In 7 Easy Steps(2017): 15 Mins Only
When we look up to today's must-have requirement of responsive website design, both Shopify and Magento Community have a good number of responsive templates to offer, both paid or free.
Customization capabilities
Both Magento and Shopify plus platforms offer a set of powerful customization capabilities, through an advanced interface that allows you to edit the raw HTML/ CSS code which in sense provides you with the total control over the design and the look-and-feel of your store.
Although, Shopify is known to be better here as it provides a simple, menu driven method to change the basic attributes of your store such as fonts, colors etc. and that too quiet easily but customization abilities provided by Magento are quite high as all of its codes are open source, any of which can be modified in any way you wish to.
Although till now Magento is ruling over Shopify plus but the following section of this article will surely prove that Shopify plus is anyway better than Magento.
Let us concentrate on the following striking features of Shopify Plus community which will make you believe that Shopify plus is far better than Magento.
So below mentioned are 5 features that proves Shopify plus to be superior than Magento community as these features are limited only to Shopify plus:
It allows transactions without any transaction Fees
With the increase in the sales numbers, transaction fees become more and more in amount. Shopify credit card fees ranges somewhere between 2.2% - 2.9% along with an additional 30 cents per transaction. With the feature of no transaction fees, Shopify Plus allows you to see all of your sales dollars and this aspect alone justifies the significant difference in Magento and Shopify plus.
Whenever your e-commerce business sees a bunch of success, you don't always have the time or resources to solve all of problems related to that. That's where account management comes into play. Shopify Plus users get an account manager that helps the users to find the right solutions for your store. It also provides you with a project manager to assist you, in order to build the right network of integrations that can connect all aspects of your business.
All of this comes with priority technical support from Shopify to assist with the issues that seem difficult for you to handle.
This is the most beneficial specification provided by Shopify Plus. The checkout processes present in the normal Shopify platform lacks branding, website navigation, and it may also discourage shoppers from purchasing.
But, when it comes to the Shopify Plus platform, shoppers will remain on the same domain whenever they are checking out, which provides a better shopping experience. People now can be totally confident while purchasing.
Shopify Plus offers you a speedy and very reliable hosting and in turn your site can handle up to 500k hits per minute with such a speed. Your website will also have an approximate 99.97% up time so that you can be sure that your site will be available whenever your customers need to make a purchase.
Attention : Top Email Marketing Services Providers With Reviews
This all, is packed into the monthly price for about some cost of normal IT infrastructure expenses.
The advanced API's provided by the Shopify Plus platform allows you to accomplish accounting, and multi-channel software within your store so that you have all the aspects of your business working in a certain kind of unit. You can also have access to top rated Shopify applications like Justuno to help you with your conversion optimization needs.
One imports feature of this platform is the point-of-sales application which allows you to sell both online and in physical locations if you have an iPad. This kit includes a bar code scanner, a card reader, receipt printer, and cash drawer. This strikingly amazing feature allows you to sell anywhere while it automatically syncs your inventory and stocks.
Now, talking about Magento, it doesn't possess any of the above-mentioned features. Although, all of the e-commerce platforms coming up these days have different kinds and types of features and specifications to offer, but none is known to beat Shopify Plus in terms of the above-mentioned features.
Shopify Plus is no doubt better whenever compared to Magento as, Shopify plus possesses a number of features that are better and different from the features possessed by Magento.
Recommeded & Helpful :
Shopify Useful Resources
Shopify Blog
Shopify Plus
Shopify Magento