I finally finished watching the new Netflix period romance drama Bridgerton and I am obsessed! I'm obsessed with the wardrobe, the accents, the rules, the fact that the duke is a Black man.... I'm just obsessed with it all.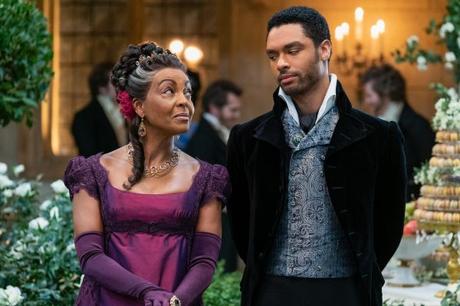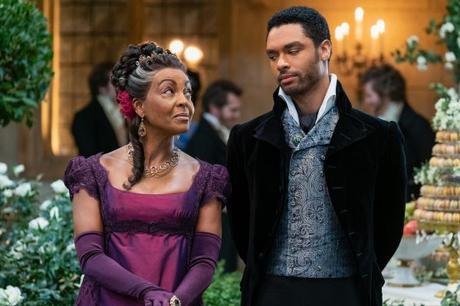 Credit: LIAM DANIEL/NETFLIX © 2020
The series offers viewers a glimpse at what early 1800s England could have looked like if Black people were in power, and the choices that characters grapple with as they seek to live their authentic selves.
Watching the Duke and Daphne's romance evolve, fall apart and come back together had me crying at the end of the 1st season when she gave birth to a son.
Lady Danbury is my best-friend in my head. She's fierce and don't play!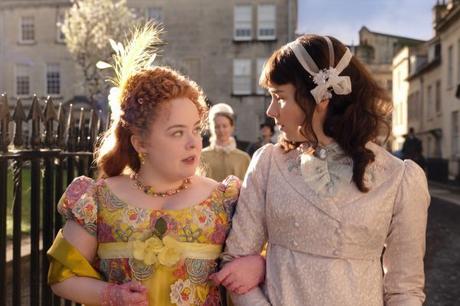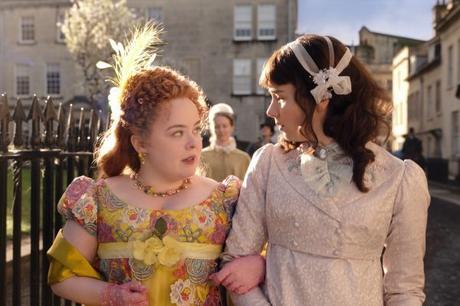 Credit: LIAM DANIEL/NETFLIX © 2020
Then there is Lady Whistledown and her Society Papers that spills the tea on everything that goes on in high society...
the series follows Daphne (Phoebe Dynevor), the eldest daughter of the powerful Bridgerton family as she makes her debut onto Regency London's competitive marriage market. Hoping to follow in her parent's footsteps and find a match sparked by true love, Daphne's prospects initially seem to be unrivaled. But as her older brother begins to rule out her potential suitors, the high society scandal sheet written by the mysterious Lady Whistledown casts aspersions on Daphne. Enter the highly desirable and rebellious Duke of Hastings (Regé-Jean Page), committed bachelor and the catch of the season for the debutantes' mamas. Despite proclaiming that they want nothing the other has to offer, their attraction is undeniable and sparks fly as they find themselves engaged in an increasing battle of wits while navigating society's expectations for their future.
I have only one question..... When do we get the 2nd season?