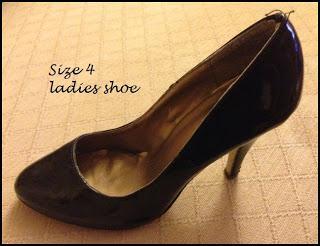 This black shoe was given to me by my niece (she was throwing the pair away as one was broken) so I said "Ooooooo I'm sure I could do something with this one" At the time I wasn't sure what I was going to do and it sat on my craft desk until the Eureka! moment.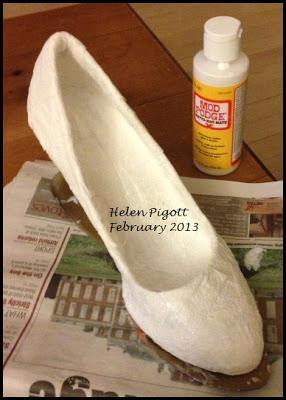 I first gave it a coat of Gesso and then cut up some kitchen paper,stuck it on with Mod Podge and left it to dry overnight.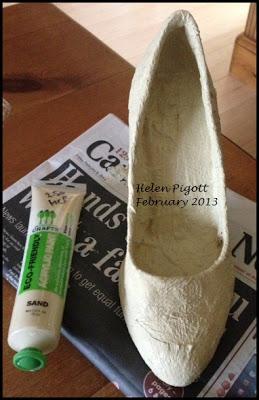 Using Eco-Friendly paint I gave the shoe two coats and left it to dry thoroughly.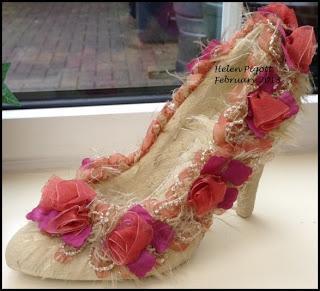 I decorated around the shoe using some stunning ribbon I bought from Crafting Time and added a 'designer label inside where I wrote my greeting.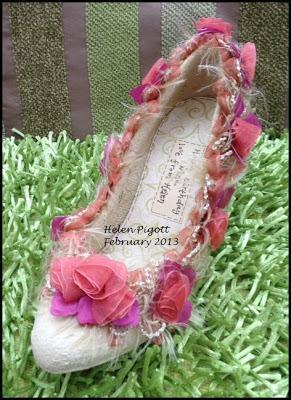 This was a quick project to do and the recipent was very pleased indeed.