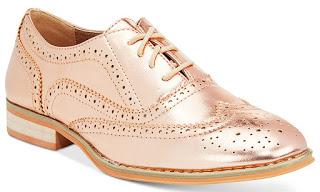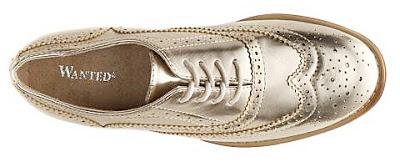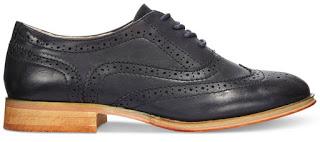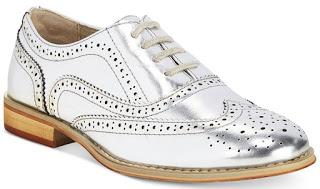 One of our favorite colors for footwear is rose gold. The complimentary color looks good on everyone and we find the color adds to the coolness factor of a shoe. Our style sense and wallet are both drooling over these Wanted Babe Lace-Up Oxfords. These lace-up Oxfords boasts wing-tip and brogue details, round toe, scalloped edge, and a sensible 3/4" block heel, making the Babe perfect for those who love the tailored style and menswear-inspired fashion.
While we adore the rose gold, the Babe is available in a variety of colors including silver, gold, black, and eleven other color options. Get your favorite color (s) for only $49.00 on www.macys.com. Bonus note: Macy's currently has 30% OFF 2 OR MORE pairs of shoes sale going on right now when you use the code GREAT, so extra savings for you.
Category: Babe Lace-Up Oxfords, flat shoes, menswear inspired shoes, Oxfords, Shoe Blog, Shoe of the Day, Shoe Sale, Shoeography, Wanted Shoes, Women's Shoes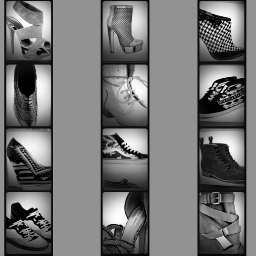 About SHOEOGRAPHY.COM:
Shoeography.com is a daily footwear blog highlighting what's new and what's hot in mens shoes, and women's fashion shoes!