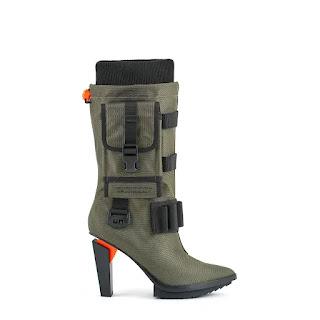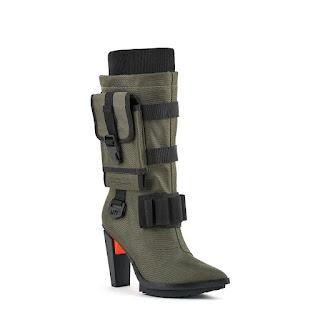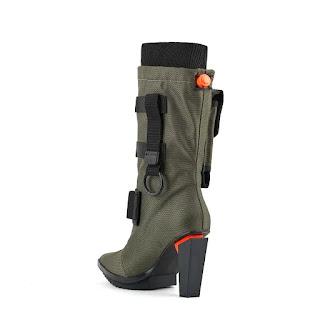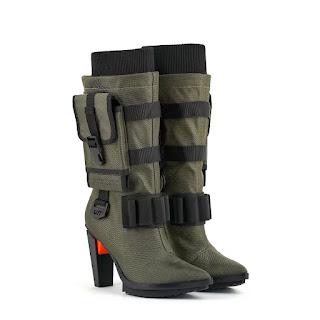 If you're like me, you're sick of snow boots and want to get your feet into something fashionable and safe to walk the wintry streets on without slipping and falling. May we introduce the United Nude Pocket Lev, a pointed toe high heel mid-calf nylon boot featuring fully functional pockets, utility straps, pockets and detachable nylon accessories. These details add an element of every day convenience to a daring, yet sophisticated silhouette. It is a tribute to their signature United Nude pocket boots of the past. It features a standard Fit Heel Height: 3.94" heel, leather lining and rubber outsole.

Available in 5 colors: Khaki, Black, Silver Grey, Grey Camouflage, and Camouflage, you can get your favorite color now on www.unitednude.com.
Category: Footwear Blog, Pocket Lev Boots, Shoe Blog, Shoe Blogger, Shoe of the Day, Shoeography, Tall Boots, United Nude, women's boots, Women's Shoes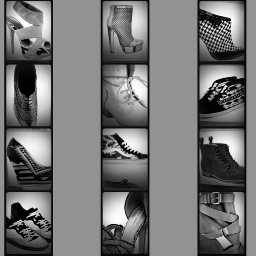 About SHOEOGRAPHY.COM:
Shoeography.com is a daily footwear blog highlighting what's new and what's hot in mens shoes, and women's fashion shoes!