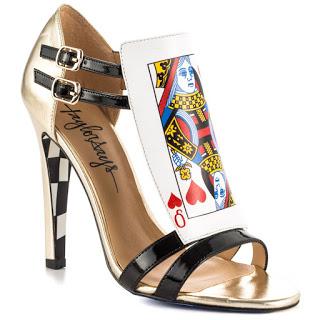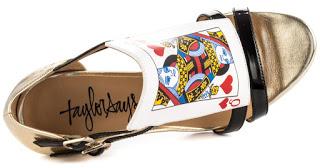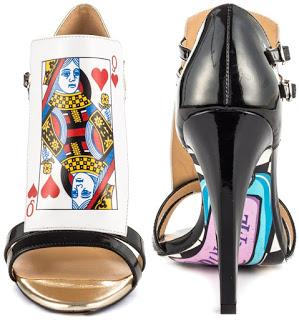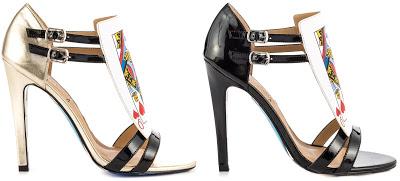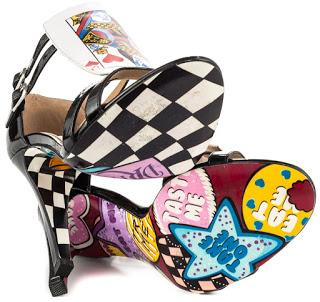 Ladies, we know you're the queen of your lover's heart, this Valentine's Day, why not celebrate (and show off) your well-deserved title in style with these striking Taylor Says Decklan Sandals. These astounding sandals, which totally gives you the upper hand, boasts a beautiful gold and black (or all black) patent upper, dual adjustable ankle straps, and dual straps across the toes create a secure fit, a Queen Of Hearts "face card" makes up its vamp, an Alice in Wonderland-inspired graphic with eat and drink me artwork on the soles, and a 4 1/2" stiletto heel. Get either color, currently on sale, on www.heels.com for $142.99.
Category: Decklan Sandals, Heels, Queen of Hearts, Shoe Blog, Shoe of the Day, Shoeography, Taylor Says, Valentine's Day, Women's Shoes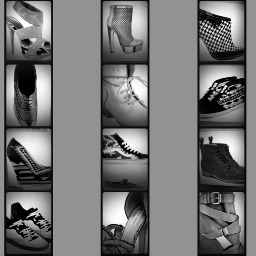 About SHOEOGRAPHY.COM:
Shoeography.com is a daily footwear blog highlighting what's new and what's hot in mens shoes, and women's fashion shoes!