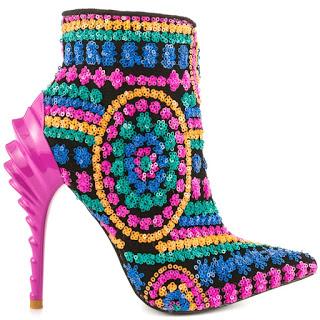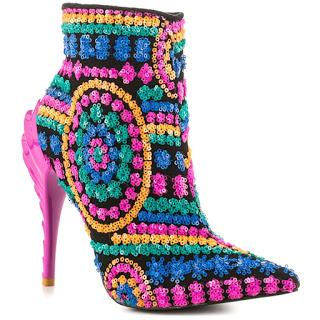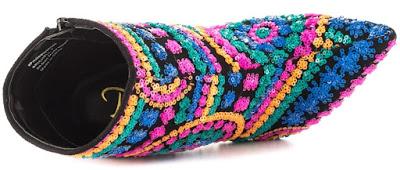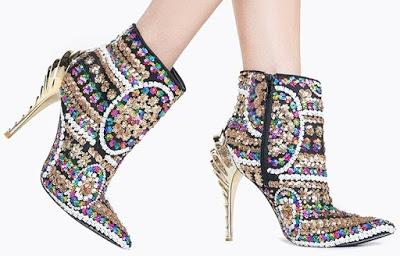 Hey ladies, welcome back, and welcome to another year of more hot shoes. We're starting 2016 with some dazzling attention-getting booties. We're expecting a bright year ahead so naturally we're starting with the very vibrant Privileged Shoes Brichell Ankle Bootie. This festive ankle bootie features an upper covered in a bright array of sequins, patterned in an intricate design of circles and lines, a pointed toe, side zipper closure, and a 4" curved metallic heel that ups its edgy style.
Available in multi, and gold multi, this standout style can be yours for $139.99 at www.heels.com (multi) and www.zooji.com (gold multi).
Category: Brichell Ankle Bootie, Privileged Shoes, Sequins, Shoe Blog, Shoe of the Day, Shoeography, women's boots, Women's Shoes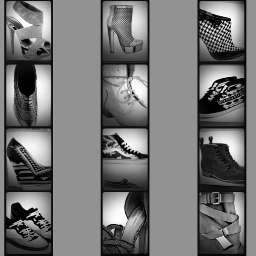 About SHOEOGRAPHY.COM:
Shoeography.com is a daily footwear blog highlighting what's new and what's hot in mens shoes, and women's fashion shoes!