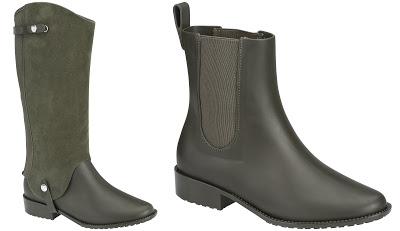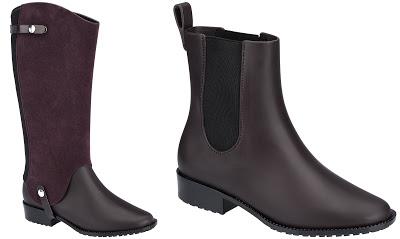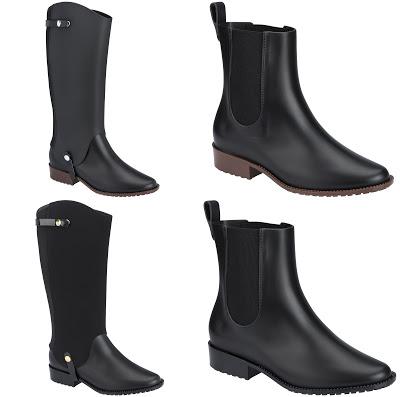 It looks like we're not in for snow for a while, but we are in for a bit of rain. That means the snow boots will remain in the closet for a bit longer while rain boots continue to get the glory. To that we say, check out these Melissa Shoes Riding Special Boots, a transformative, two-in-one design, these boots can be worn as both a tall, classic riding boot as well as a sleek, Chelsea ankle boot. Thanks to its removable shaft, which is treated with Melissa's signature "flocked" technology, giving it the look and feel of luxe suede, you're left with chic, weather-proof multitasking boots that will keep you dry and stylish all season long.
The 100% vegan and waterproof Melissa Shoes Riding Special Boots retail for $240.00 and are available in three colors: matte black + flocked black shaft, matte brown + flocked brown shaft and gradient + black military green, with the options of black or green boot. Get them now at Melissa Galerias worldwide and online at www.shopmelissa.com.
Category: Fall/Winter 2016, Melissa Shoes, Riding Boots, Riding Special Boots, Shoe Blog, Shoe of the Day, Shoeography, women's boots, Women's Shoes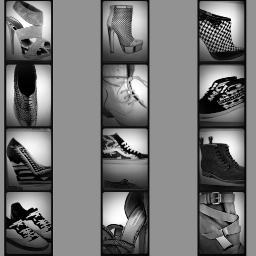 About SHOEOGRAPHY.COM:
Shoeography.com is a daily footwear blog highlighting what's new and what's hot in mens shoes, and women's fashion shoes!