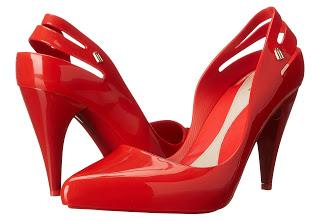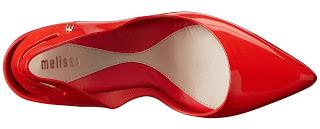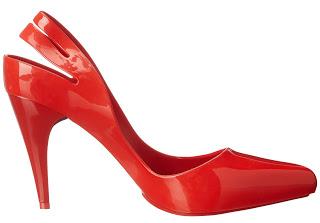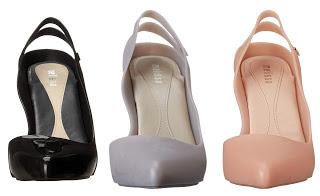 Don't you hate it hen dreary weather messes up your shoe game? No you most likely have to walk around with rain boots on....eh....we suggest something else, something very much more stylist, like these Melissa Shoes Classic Special Pumps. Skip the clunky boots and go for a sleek and modern twist on the classic women's pump. Be ready for on-the go, rain or shine, with these slip-on rubber heels which boast a pointed toe, lightly padded footbed, decorative cutouts at the back, and a 3 3/4" with 1/2" platform. Don't let the rainy weather dull your style, grab your favorite color for $100.99 on www.6pm.com.
Category:#ShoesdayTuesday, Classic Special Pumps, Heels, Melissa Shoes, rubber shoes, Shoe Blogger, Shoe of the Day, Shoeography, Women's Shoes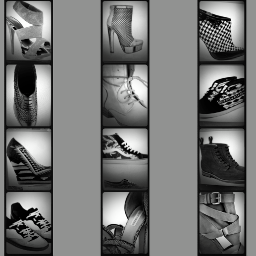 About SHOEOGRAPHY.COM:
Shoeography.com is a daily footwear blog highlighting what's new and what's hot in mens shoes, and women's fashion shoes!