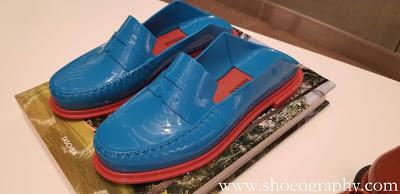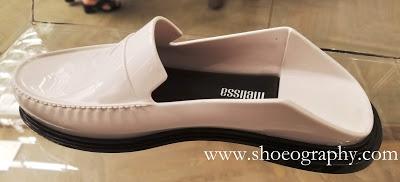 The fall season has always been our favorite, not jut because it is the season of our birthday but because the weather is better, and the trends seems to be more exciting. We are especially loving this fall because this year, color rules are out the window. No longer are you urged to only wear fall colors. This season, we'll be rocking jewel tones, metallics, pastels, and brights for fall. One such color we're exciting is the bright blue of today's Shoeography Shoe of the Day, the Melissa Shoes Bend Moccasins. This Cerulean modern slide (perfectly accented with Terracotta) is a trendy moccasin with the added practicality of a molded heel, so you can just slip it on and go.
While this easy on slip-on is also available in black, beige, and white. It is this gorgeous blue that has us so captivated and in love. It is at the very top of our wish list and an absolute budget goal at $125.00. Get it or any of the other three colors on www.shopmelissa.com.
Category: Fall Footwear, Fall Footwear Trends, Fall Shoes, Fall/Winter 2018, Melissa Shoes, Moccasins, Shoe Blog, Shoe of the Day, Shoeography, Women's Shoes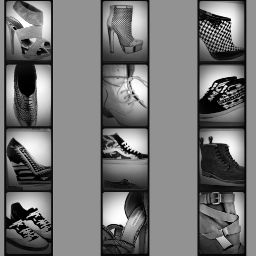 About SHOEOGRAPHY.COM:
Shoeography.com is a daily footwear blog highlighting what's new and what's hot in mens shoes, and women's fashion shoes!