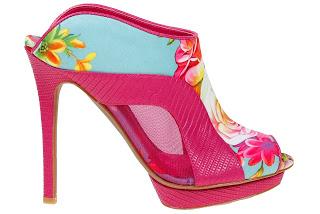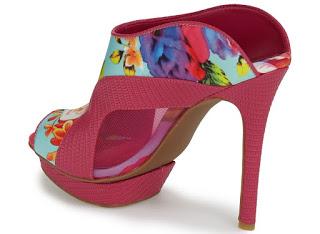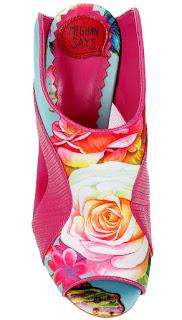 Is it too soon for Spring 2016 shoes? I know we're expecting the second coming of snowpocalypse this weekend but we're too excited about the beauty of footwear styles from the upcoming season to care about snow. I mean, just look at the aboveMeghanSAYS TMI Platform Mule, it's gorgeous!! Mules have been around since the 18th century, which of course shows the incredible staying power of this stylish silhouette.
For her Spring 2016 collection, MeghanSAYS celebrates this sensuous footwear style with an eye-catching, platform mule with a high curvy topline, a multi-textured leather and fabric upper, peep-toe, 6mm foam cushioning and faux suede pillow under the ball of the foot for added comfort, and a statuesque 5" heel with 1" island platform. The sexy slip-on is available in fuschia (floral), black and white (gingham), and light blue (denim). Grab your favorite color at Nordstrom for $167.95 each. Last but not least, for you fellow stiletto heel lovers, make sure you visit the www.meghansays.com website to get your hands on a FREE copy of a Stiletto Handbook!! Yes free, enjoy.
Category: Heels, MeghanSAYS, Mules, Shoe Blog, Shoe of the Day, Shoeography, Spring 2016 Collection, spring shoes, TMI Platform Mule, Women's Shoes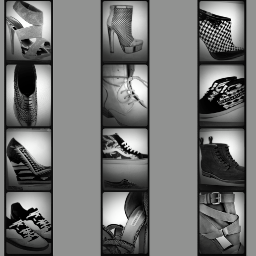 About SHOEOGRAPHY.COM:
Shoeography.com is a daily footwear blog highlighting what's new and what's hot in mens shoes, and women's fashion shoes!