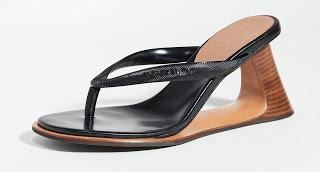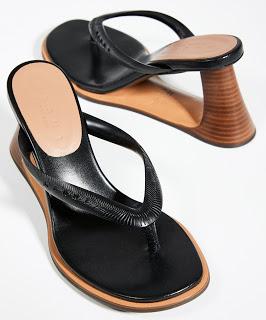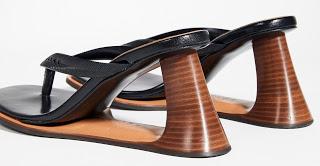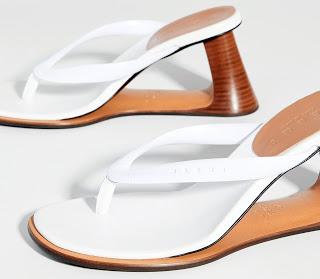 Every time we come across shoes with this sculptural cutout heel, we can't help but think back to playing dress up with our mother's very fabulous footwear collection. Hers was a red patent leather sandal with a heel (slimmer and higher in inches) quite similar to this one on the Marni Wooden Heel Flip Flops. This explains our obsession with this shoe. Boasting a rubber upper, open toe silhouette, cushioned leather footbed, and a 3 1/4" sculptural reversed heel, it's not difficult to see why one can easier fall in love with this heel. It's as chic and sophisticated as it is luxe.
Available in black or lily white, these can be yours for the very upscale price of $890.00 on www.shopbop.com.
Category: Heels, Luxury Shoes, Marni, Sandals, Shoe Blog, Shoe of the Day, Shoeography, Spring/Summer 2020 Collection, Women's Shoes, Wooden Heel Flip Flops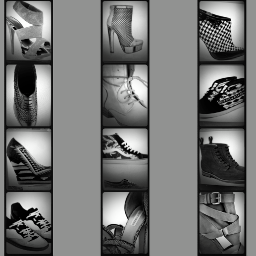 About SHOEOGRAPHY.COM:
Shoeography.com is a daily footwear blog highlighting what's new and what's hot in mens shoes, and women's fashion shoes!