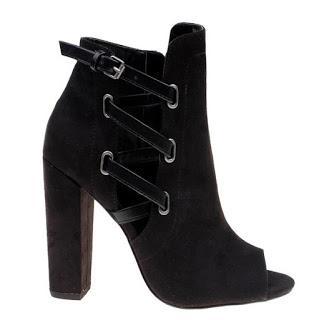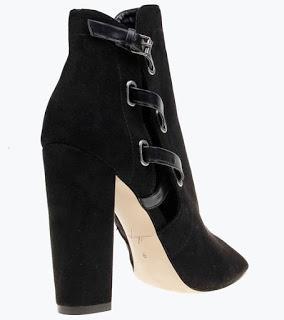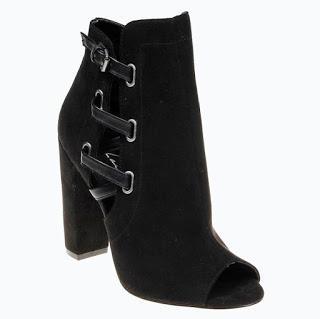 We wanted to continue covering African American footwear designers this month, but it seems the list has drastically decreased so we're going to also include brands where an African American is designing the shoe collection. Today we highlight the Daya by Zendaya Kaylor Open Toe Bootie, a beautiful, peep-toe, faux suede bootie with Zigzag faux leather straps that ladder up the side, leading to a buckle closure. You may remember our previous coverage when the Daya by Zendaya Footwear Collection first launched.
The edgy bootie, designed by Singer Zendaya Coleman and celebrity stylist Law Roach, also features a side zipper closure, and a chunky 4" wrapped heel. Normally priced at $109.95, these can be yours now for only $76.97 on www.dayabyzendaya.com.
Category:#soleofdaya, Black History Month, Daya by Zendaya, Heels, Shoe Blog, Shoe Blogger, Shoe of the Day, Shoeography, Women's Footwear, Women's Shoes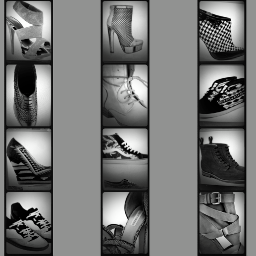 About SHOEOGRAPHY.COM:
Shoeography.com is a daily footwear blog highlighting what's new and what's hot in mens shoes, and women's fashion shoes!