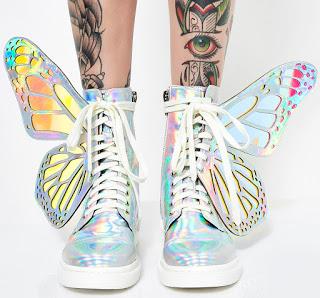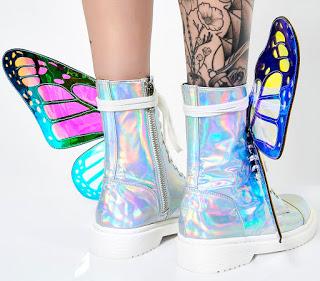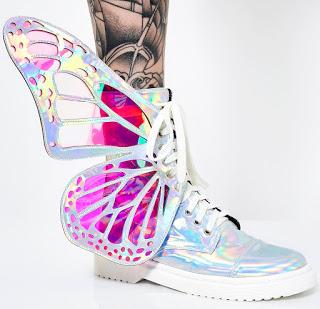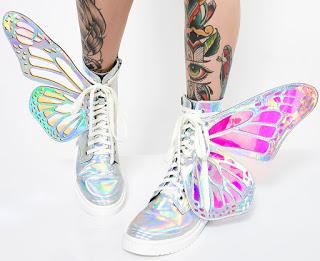 Because it is New York Fashion Week and we've seen so many fun and quirky fashions, we thought we'd honor this holy week of fashion with fun and quirky women's footwear. Feast your eyes on the visual treat that is the Club Exx Holographic Metamorphic Boots. While you won't be able to fly in these iridescent and butterfly winged boots, you will absolutely look flyy rocking them. The silver holographic combat boots feature a vegan leather upper, lace up detail, side zipper closures, and removable rainbow dream butterfly wings. Whether you're a club kid or just fashion forward, you'll be a hit in these. Get your size for $115.00 each on www.dollskill.com, before they are gone.
Category: Club Exx, Combat Boots, Holographic Metamorphic Boots, Novelty Shoes, Shoe Blog, Shoe of the Day, Shoeography, women's boots, Women's Shoes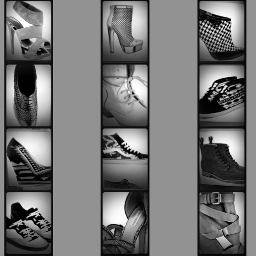 About SHOEOGRAPHY.COM:
Shoeography.com is a daily footwear blog highlighting what's new and what's hot in mens shoes, and women's fashion shoes!