As I sit writing this, the wind is blowing, the rain is falling and I'm wrapped up in my PJs stubbornly avoiding putting the heating on as it's still August.  There is no way to avoid it, but the chills are on their way, and this is the reality until March next year. Depressing I know, but instead of being pesimistic about what weather is to come, I've started to be optimistic and embrace it, by this I mean by looking at clothing items I need to invest in for AW12. 
As you age you start to realize your body can't do what it used to, aches and pains get tougher and things that didn't hurt, start to.  One area I certainly notice this is with my feet!  Years of pushing my size 5 feet into ill fitting footwear, or cheaply made items have really taken their toll.  The shoes I previously purchased years ago to save money, have certainly not saved my feet,  they have caused bumps, bruises, rubbed and over stretched them instead.  Investing in well made decent footwear is key and quite frankly, I wish I could tell my younger self that having two great pairs of shoes was better than having 100 poorly made ones.  With this deep thinking idea in mind, I started to ponder about my current footwear and the footwear I shall be wearing during the upcoming colder months.  All summer long I'd gone for flip flops or unsupported ballet pumps, ultimately leaving my feet and knees in a bit of a state.  I'm not saying don't wear fashionable footwear, but investing in well made shoes is the only way to go.  I wanted to get some good heels but keep my toes tucked away and not exposed, but at the same time I don't want my footwear to look too aged.

The Rockport Company, was founded in 1971 and has been part of the Adidas Group since 2006.  This American brand has done well establishing itself mainly with its men's footwear (which most of you will know it for), mainly due to the stylish shoes that are engineered with athletic technologies. However, fear not, use women haven't been forgotten as coming this AW12 the company is proud to announce American supermodel, designer and style magnate Erin Wasson as the face of their AW12 collection. The campaign illustrates that Rockport does not sacrifice style for comfort.  The Rockport women's collection has now evolved to include high heels, wedges, boot, flats, trainers and sandals all of which encompass current fashion trends whilst still being relevant to Rockport's metropolitan professional consumer.     "Rockport is an authentic American brand which is important to me, being from Texas.  At our first meeting, I was wowed to see how fashionable they had become. The idea of enabling women to have great heels with athletic technology for maximum comfort and style is the perfect ten," says Erin Wasson.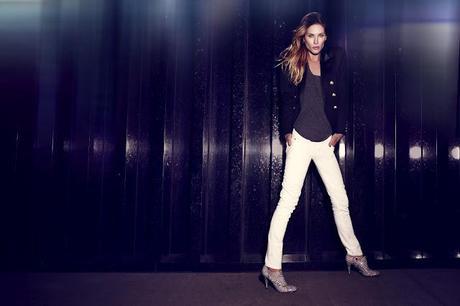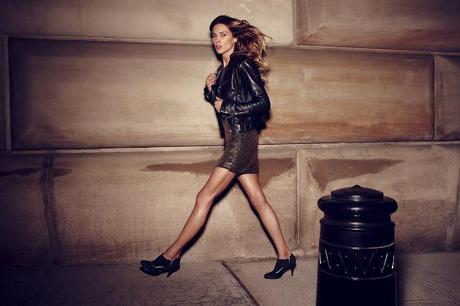 Some of their latest designs will really turn heads, but their key styles featured in the campaign include the Presia Zip Shoe-boot.  This is one of my favorite designs from the upcoming

Rockport

AW12 collection, the Presia Zip Shoe-boot is the ultimate shoe to take women from day to night. Available in soft black suede with gold piping, colourful exotic print leathers and leopard pony hair, these ladylike heels feature a chic round toe silhouette with contrast piping detail.  I love each type, and especially love the fact the shoe-boot can be worn day or night.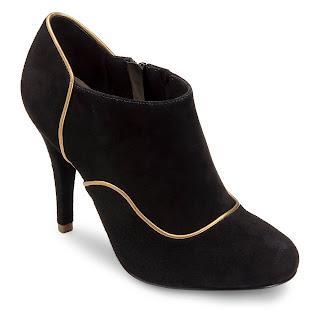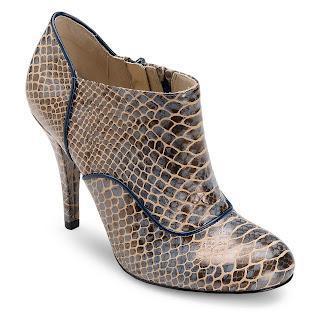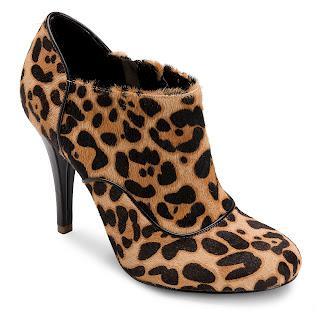 Being brutally honest,  I didn't know Rockport did womens shoes, I thought it was mainly mens footwear.  I have been pleasantly surprised! These Rockport shoe boots aren't what I'd usually go for as evening wear, but I can fully appreciate how they can be.  The heel of the shoe boot isn't too high, so you can walk comfortably as well - something I struggle with when hunting for those inbetween heels.

Bring on AW12 as these hotties are on my shopping list! 

What do you think?

xoxo