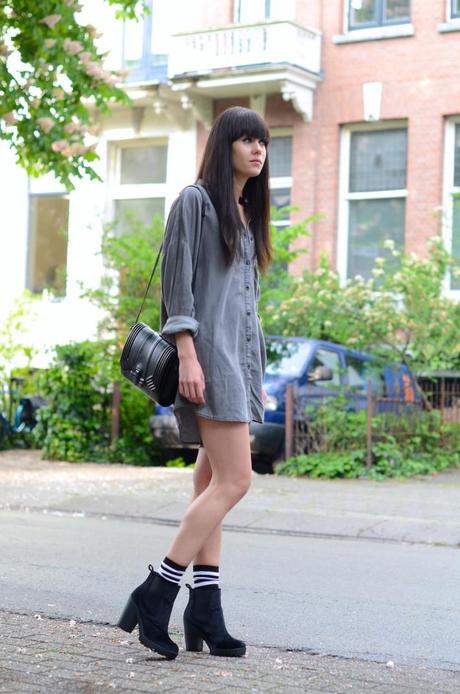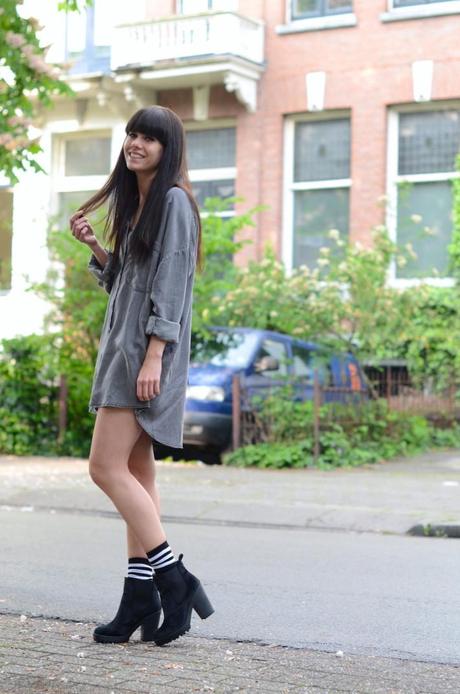 ..
A quick update from London! I'm only here for 24 hours and have a busy schedule so I'm going to keep it short and will try to make the most out of these 24 hours in one of my favorite cities.. You might know what I'm up to here by new, if not, you probably haven't seen my instagram (not that you have to, just saying that that's where the scoops are ;)).
Here's what I was wearing on Tuesday. I love this super oversized shirt with bare legs which keeps it somewhere in between slouchy and sexy – right where I want to be. Obsessed with these new booties! Can't seem to find any good shoes lately besides sneakers but bare legs and ankle boots are the perfect combo for this transitional weather so I'm happy I've found these!
Happy Thursday! (more on the blog soon on London :))
Last but not least: the winner of the ASOS competition is Laura Dittrich! Congratulations! Thanks everyone for entering and sorry for those of you who didn't win. I have a really cool competition coming up again next week though!
Oversized shirt: Monki / Boots: Boohoo.com / Bag: Zara (old) / Socks: ASOS