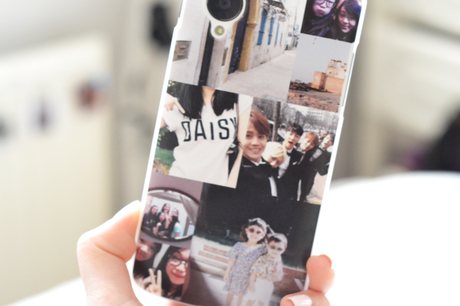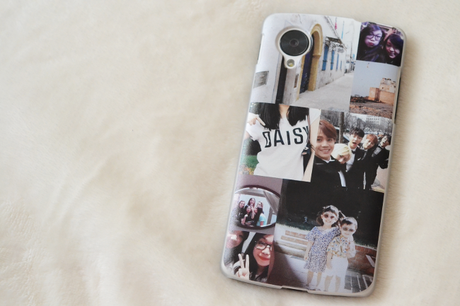 Customised Instagram phone case for Nexus 5 by Casetagram.
Blog, meet my new phone case. Phone case, meet the blog.
I finally caved and designed a Casetagram phone shell about 2 weeks ago. I never really got the hype but I like my phone and I like Instagram - why not mesh the two together? As a Nexus 5 girl, my options are a little limited on the whole but I often pick cases up from Casetagram. Their cases have a matte finish with soft rubber sides and feel just substantial enough not to constantly worry about being The Clumsiest Girl For 50 Miles.
My case features my favorite baby photo of the brother and I (let's call him Daisybrother), a blog snap, selcas with the sister, some Morocco photos, a group photo with four of the BEST blogging ladies - Tanya, Sarah F, Elodie and Sarah S, a Diagon Alley selca with Sharon and an obligatory one of my favorite band.
The case cost me $39.95 plus more for shipping and took around 2 weeks to arrive. I'm super impatient so I tracked my order everyday, but it still arrived earlier than expected! You can also get $5 off your order by clicking right here!
Disclaimer: I bought this case with my own money and am not working in collaboration with Casetagram. Opinions and all that are my own!