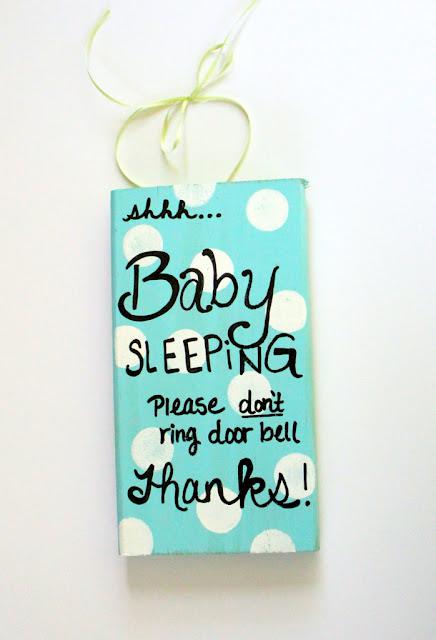 I have been wanting to make one of these for months now.  Then, I spotted a cute one on Pinterest and decided it was now or never.  I was taking a walk and found some scrap wood my neighbor had thrown out...so I grabbed a piece, knowing it was the perfect shape and size for my sign.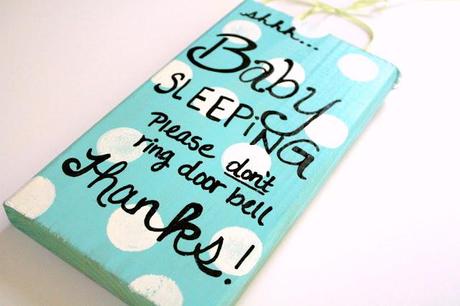 Some of you, especially if you've never experienced the joy of finally getting your baby to sleep, only to have someone ring your doorbell, may think this is rude or extreme.  But I can almost promise you that if and when you have a newborn and you're so sleep deprived you can't even find the energy or brain function to brush your teeth, when you look at this sign you will literally see glowing halo's all around it.
Okay, maybe not halo's but it will make your heart skip a beat!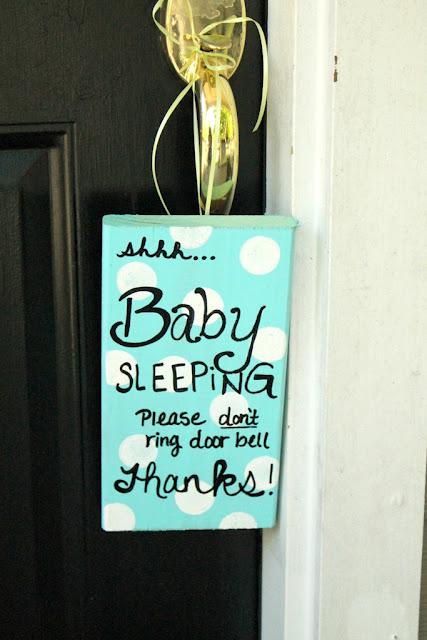 I spray painted it aqua (surprise, surprise!) and then I used a circle foam brush to make polka dots.After that dried, I used a Sharpie oil based paint pen to write my wordage, and just an FYI for all you paint pen folks, I will NEVER use another brand of paint pen again.  The Sharpie oil based pens are amazing and they go on so smooth and even!  No shaking or messing up because a big blob came shooting out.  I can't say enough great things about them.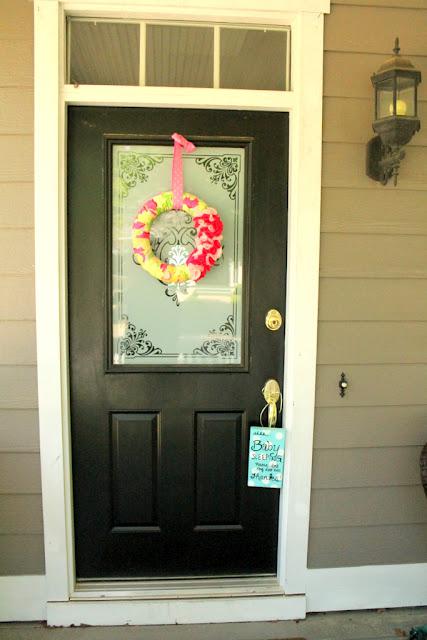 After that, I hammered in a metal hook to the back and used ribbon to attach it to my door.Cute and functional...and I dare someone to ring my doorbell when my sign is hanging up! ;-)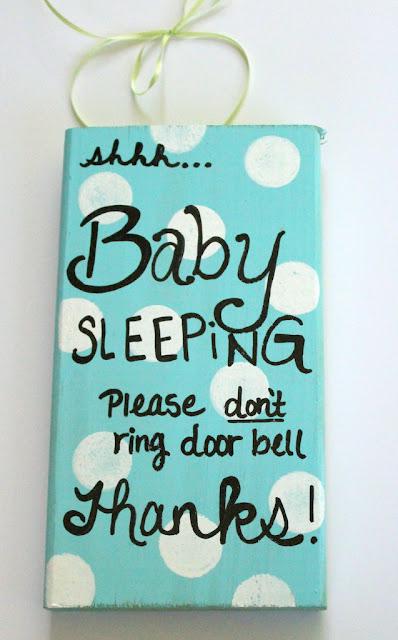 Baby update:Went to doctor this morning for 38 week check up and she said she definitely is seeing some progress!I went from absolutely ZERO signs of labor last Tuesday to 2cm dilated today, so I'm happy :)At least baby plans to come out at some point.Here's my 37 and 38 week belly pics: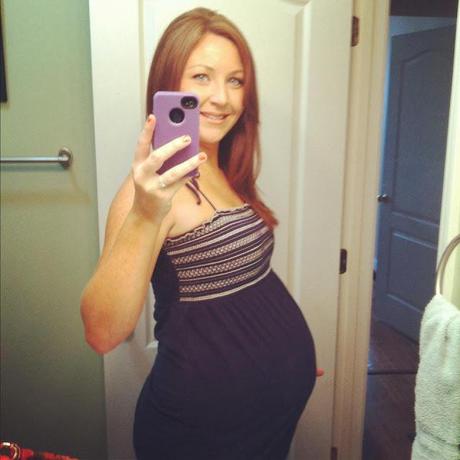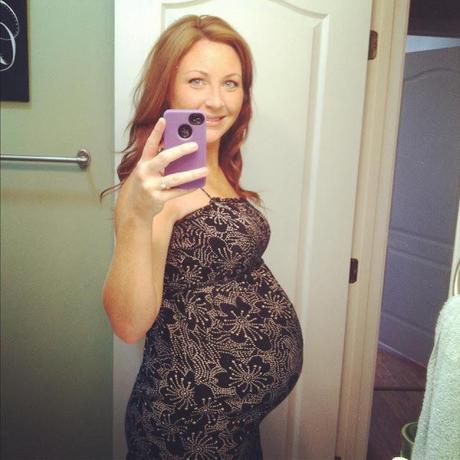 We are getting super excited about little baby!Now, we just need to decide on a girl name since we are fairly sure about the boy name ( I say that reluctantly because it seems as soon as we
think
 we are certain about a name, one of us comes back with another idea...ha!).I'm off to finish the nursery...hoping to post pics by Friday...I have worked on this nursery for several weeks and I can NOT wait to show you the fruits of my labor...which hopefully will be followed by actual labor ;-)