If you've spoken to me recently, you will know that my month of June is filled to the top.  I have so much going on this month - especially hen dos!  I have three in one month.  The first one was at the weekend for my older sister and was taking place in Sheffield - where she went to university.   I was in charge with some of her other friends over the organising, it was mighty tough as I'd never organised a hen do or been to one.  We firstly got the accommodation sorted and we chose the fabulous
Mercure Sheffield St Paul's
- it was set in beautiful surroundings, had plenty of places to wine & dine and also spa facilities for us to indulge in if we wished.   First on the Friday evening after the mad rush from work, we settled down for some lovely food and company at Ego Restaurant (just next to the hotel).  Not everyone could make all weekend, and not everyone likes going out drinking.  With a hen do, you have a mixture of all different people and sometimes not everyone wants to take part in everything. Therefore planning a mixture of activities and options is key.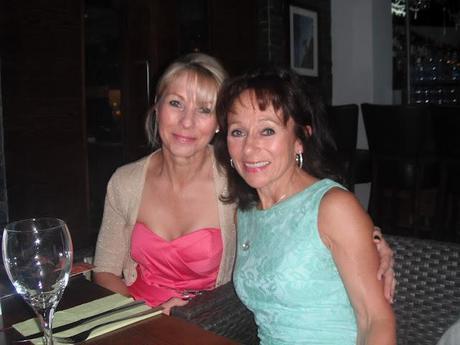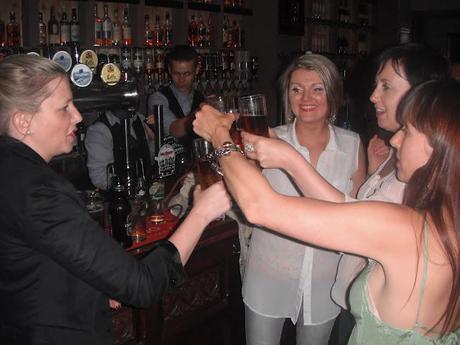 On the Friday - some of the ladies decided to start as they meaned to go on!
 After the delicious food on the Friday - some of the ladies decided to start drinking!  I was extremely rock n' roll, joined them for a one then departed to the hotel.  It had been a long long week and I was ready to sleep well, ready for the exciting activities to follow on Saturday.  My poor sister had no idea what we'd planned for her hen do,  and someone who likes to be in constant control, this was going to be awful for her!  So the next morning, bright and early at breakfast... I planted the bombshell on her...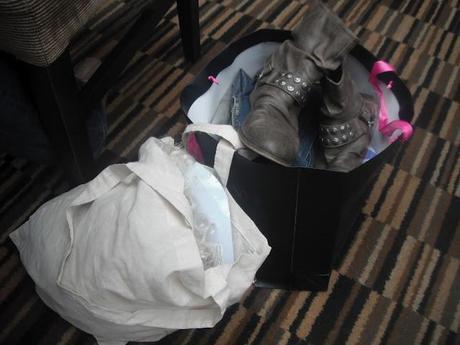 Can you tell what it is yet?!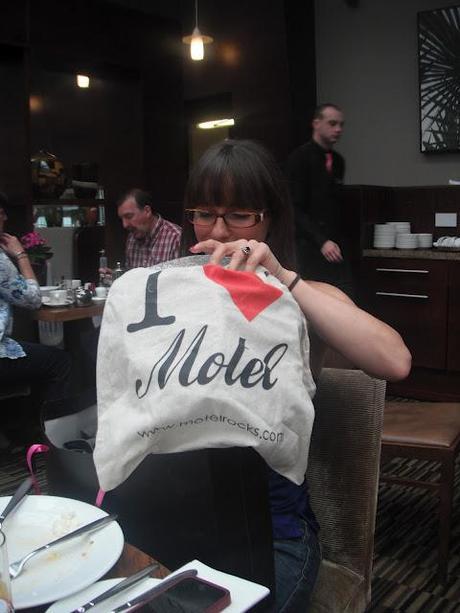 The reality dawns on her...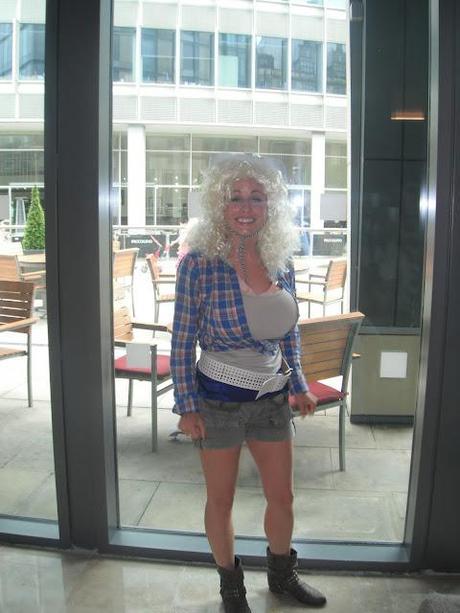 Yes that's right we dressed her up as Dolly Parton (including the chest to match!).  We were about to all dance to 9-5 with
Bounce Studios 
  Everyone made an effort too!  I went for a denim waist coat, checked shirt, cowboy boots & denim shorts. It was fantastic because everyone had made such an effort!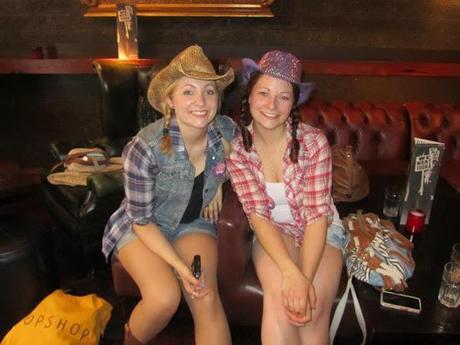 The dance class was awesome, it was such a great giggle for us all to get involved with.  I reccommend doing something like that for a hen do!  It was great fun!  Once we'd boogied to Dolly Parton we all had a bit of down time before the evenings activities. It was so nice to just chill out before we dressed up and went out again - honestly hen dos can be shattering, especially as they often start on a Friday after work!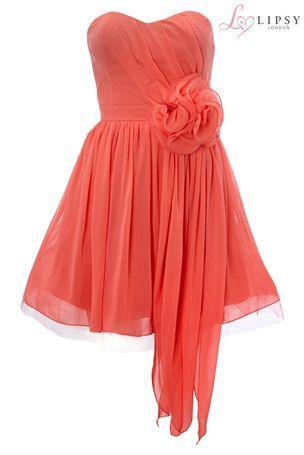 For the evening I'd taken two dresses for our 'glam' themed night out.  However when I got to the hotel & tried them on they were a bit big so I was slightly stuck!  Luckily I'd got a back up dress (which turned out to be the best option!) from Lipsy - Its available from the Next website and its the Lipsy Prom Dress with corsage for £75.00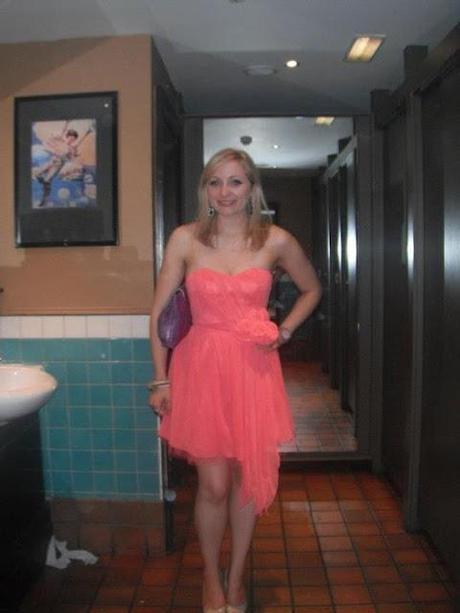 I love how colourful this number is! I teamed it with nude heels & a lilac Suzy Smith clutch bag - my nails were lilac too to create a different look. We then went to
Revolution Sheffield
for our reserved area, we were greeted by champagne, cocktails and fruity shots!  We all indulged in the yummy drinks and played the hen do game 'Mr & Mrs'.  This was a great game and had my sister doing various tasks!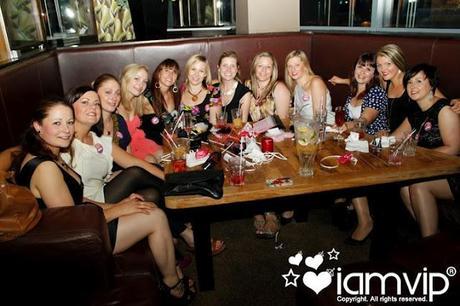 We enjoyed plenty of fun at Revolution but moved onto Sheffield's fabulous bar Revolution de Cuba.  This is where the dancing started, the drinks & shots flowed and took us over to the ultimate cheesy club called
Babylon
.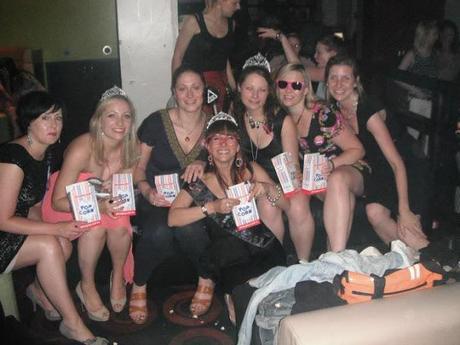 When we got there we were greeted with whistles, tiaras, sunglasses and of course glo sticks! There was even staff coming around giving out popcorn and candy floss... which all went perfectly with the music that got all the girls dancing!  Sometimes you need a bit of cheesy music - funny thing is apparently I still know all the words and the dance moves!
What a fabulous weekend away.  I have 2 more hen dos this month, the next one is in Liverpool and the one after that is in Majorca!  I reckon I'll be an expert by the end of them.  Question is what do I wear to each one?! 

xoxo