This sheet pan breakfast bake is the most hands off way to prep four breakfast portions on Meal Prep Sunday!
When it comes to breakfast, are you on team sweet or team savory? I do try to mix things up but am often drawn to sweet oatmeal because it's just so dang easy! So today, I'm sharing an easy savory breakfast option for us.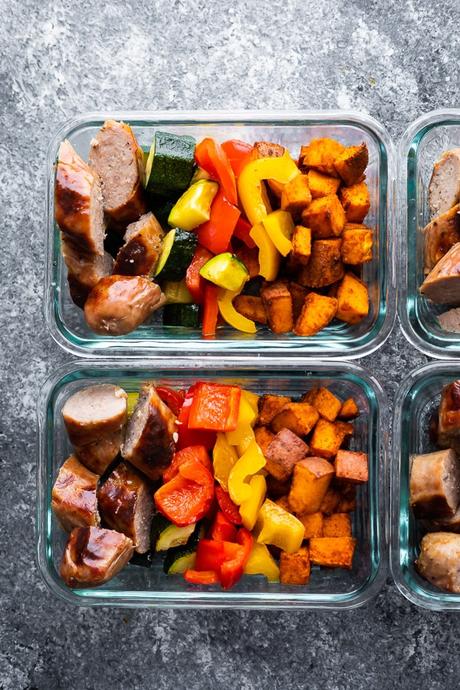 Turns out I have a very similar recipe like this already on the blog! You can check out these Turkey Sausage Sweet Potato Lunch Bowls and laugh!
So oops I guess I'm copying my own recipe, although this breakfast version is changed up slightly, and for the better: cooked all on one sheet pan (rather than the grill), and no sauce, just a simple rub for the sweet potatoes.
Reasons to love this Sheet Pan Breakfast Bake:
it bakes up all on one sheet pan
it's super simple but tastes so good!
it's gluten-free, dairy-free and paleo-friendly