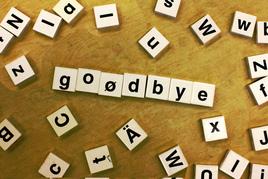 Lauren,
You are just as beautiful today as you were when you started this journey. Just because you weigh more on May 19th doesn't make you any less worthy or any less valuable then you are today.
I know you want to be skinnier so that more men will be attracted to you and so you can show people that you're better then they think you are. I know you want to be free of your insecurities. I know you want to be healthy for OTHER people... but WHAT ABOUT YOU?!?!
Do this for YOU Lauren. Do it so you feel good in your skin, so you feel confident and beautiful just as you are - and if you turn heads along then way then that's just an added bonus.
There's a heaviness to shed - not just from physical weight but emotional as well. It has protected you and served a purpose for a season... But you've carried it around LONG ENOUGH. You've let it hold you back and drag you down long enough. Let it go - FOREVER. It doesn't serve you today and it will not serve you tomorrow.
You, Lauren, are so worth this journey. You are worth the sweat, the tears, the pain that comes with transformation and shedding of the skin. It will be challenging and you'll hate it at times, BUT YOU WILL MAKE IT THROUGH. And when you do, you'll look back and smile... not just at what you've lost, but at what you've gained. Don't look back just yet. There's no point right now. Just keep moving forward and I promise you'll love what emerges from it all.
You are amazing, beautiful, loved, creative, and designed with a purposed. You have been bought with a price... don't throw it away. Just be you. And Trust Him and all it will work out.
Have fun. Be Strong. Let Go.
Do. It. For. You.
I'll see you on the other side of July 4th!
---
---
Written to myself 7 weeks from now as a part of the #fitbyfourth challenge. Follow along on Instagram & Twitter (@heylaurenj) ... I promise I won't clog your feed!