We're going viral baby.
Oh yesssssssssss.
It must be done.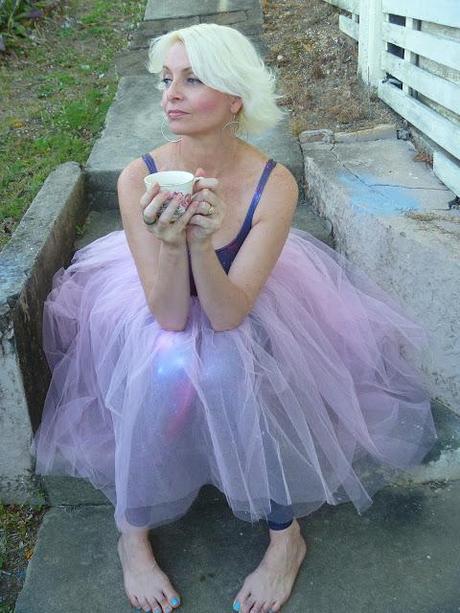 The seed was planted...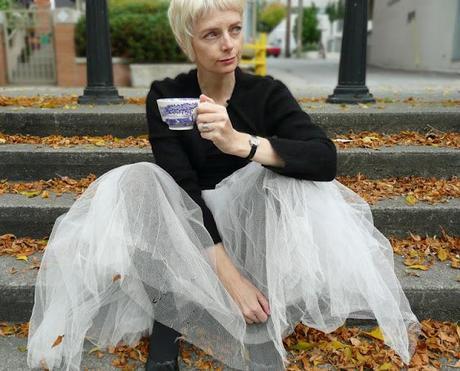 ... when Melanie of Bag and A Beret found herself in a tangle of autumn leaves and tulle clutching her hot cuppa.
Thus Non-Twee Style was born.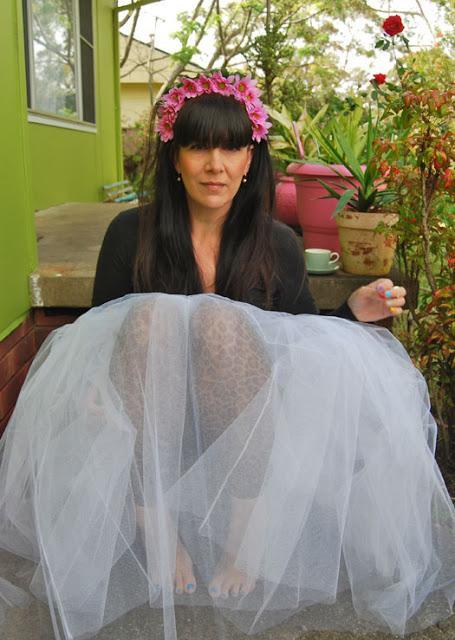 Sarah Misfit was so inspired, she created her own version of Non-Twee Tulle and Tea.
The seed was sown and grown.
I pee'd my pants.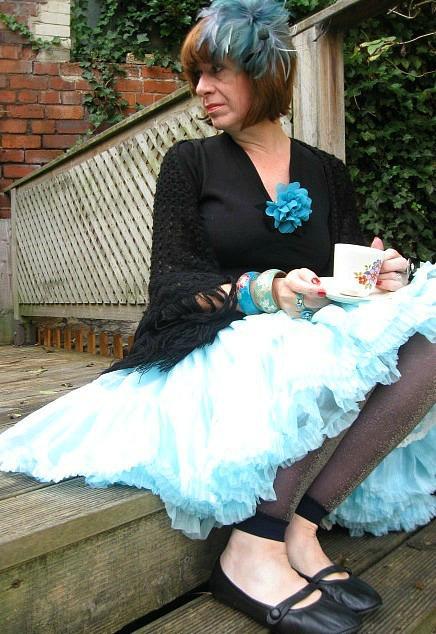 Then Curtise of The Secondhand Years added sparkle and feathers with a version of her very own.
I'm having my very own brain explosion.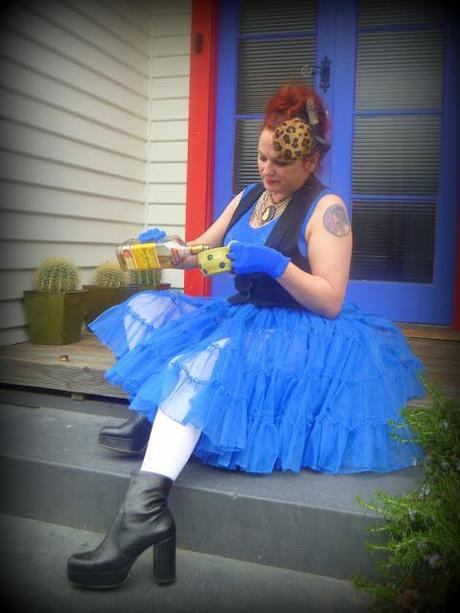 A handmade cup and headpiece made by Helga von Trollop's fair hands accessorise her incredible royal blue tulle petticoat.
I'm stomping with joy!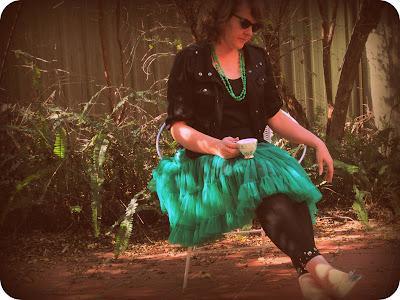 All around the world we're making Non-Twee Style our very own.
Vintage Bird Girl never ever fails to impress me with the incredible selection of green in her wardrobe.
She just raised the bar.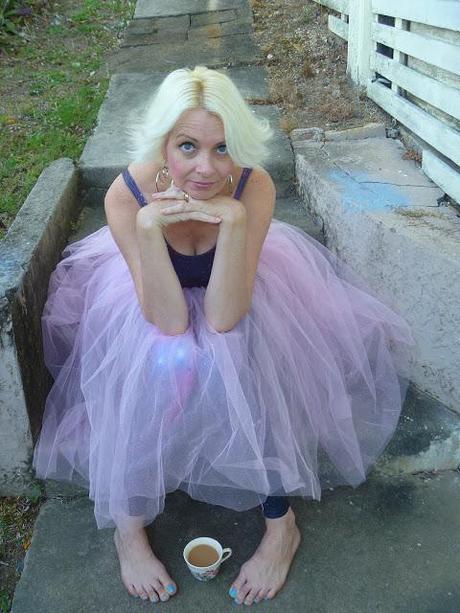 Tulle tutu and earrings - thrifted
Catsuit - Black Milk
Join the revolution!
Baci,
Desiree xo