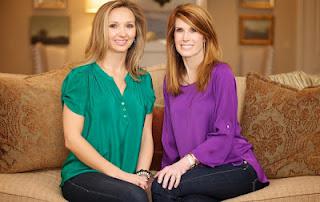 Jenica and Cathy
Like most great American success stories, a stroke of genius was born out of basic necessity. 
Cathy Williamson
's son had a football game coming up and the weekend forecast called for rain.
She began thinking about what she was going to wear and realized it didn't matter how stylish and chic she was, because the weather would force her  to put a drab trench coat over her ensemble.  "Why was their not stylish rain gear for fashion-conscious women?" she wondered.
A little kernel of an idea was planted. And so it began. Cathy had a background in personal shopping and styling. Her daughter-in-law, Jenica, had a background in business and retail. They saw a niche in the market that wasn't being filled and decided to take the bull by the horns and create their own line.  The result is
She Reigns
.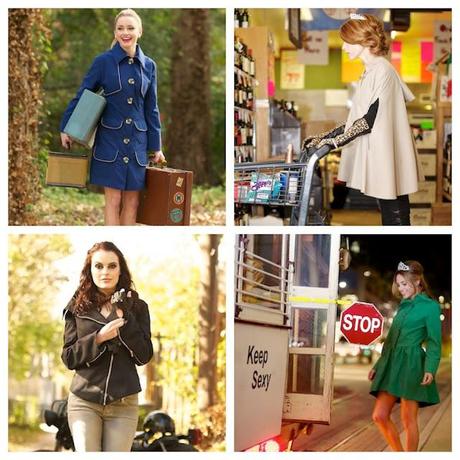 (top) The Catherine and The Patricia (bottom) The Alex and The Jenica
Their debut collection includes four silhouettes named for fashionable jet-setters in their lives, the roomy
Patricia
cape (oh yes, I will be sporting this on the lacrosse fields!), the rocker-inspired
Alex
, named for Catherine's daughter who's an aspiring actress in L.A., the ladylike
Jenica
with a beautiful ruched waist and longer hem in back  and the
Catherine
, a form-fitted, above-the-knee trench with multiple quilted pockets. What takes the coats from good to great is the attention to details like horn toggle closures, tortoiseshell buttons, and bold-colored piping.  I'm hoping a future collection will have a
Cynthia
jacket in it. Stay tuned...
Available locally at Cabana, 4711 West Lovers Lane, Dallas (214-674-9928).
To shop online, visit http://shereigns.com/shop/
Connect with She Reigns on
Facebook
and
Twitter