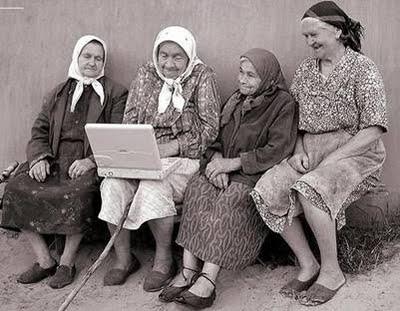 (okay, maybe it was a joke they shared)
Here is the
best
scone recipe I found from
Amateur Gourmet
:

Ingredients:
2/3 cup heavy (or whipping) cream
1 large egg
1/4 cup vanilla sugar, plus more for sprinkling on the scones
2 1/2 cups all-purpose flour
1 tablespoon baking powder
1/2 teaspoon salt
1/4 teaspoon baking soda
8 tablespoons (1 stick) unsalted butter, cut into 8 pieces, chilled
1/2 cup dried cranberries (or dried currants)
Zest from 1 small orange
4 tablespoons (1/2 stick) unsalted butter, melted
1. Preheat the oven to 400 degrees F (or, if your oven runs hot, 350 degrees F.
2. Place the cream, egg, and 1/4 cup vanilla sugar in a medium-size bowl and whisk until fluffy and well blended.
3. Place the flour, baking powder, salt, and baking soda in a food processor and pulse to combine.Add the chilled butter, then pulse again until fairly well blended. Then add the cream mixture and pulse until the dough just holds together.
4. Transfer the dough to a lightly floured work surface.  Sprinkle the cranberries and orange zest over the dough and knead for 30 seconds, making sure the cranberries are well distributed throughout the dough. Pat the dough into a round about 1/2 inch thick
5. Cut out the scones using a floured 2-inch round cookie cutter. Gather up the extra dough, pat it out again, and continue cutting out the scones. You should have 16 to 20.
6. Place the scones on an ungreased baking sheet. Brush the tops with the melted butter and sprinkle them with vanilla sugar. Bake in the oven until golden brown, 15 to 18 minutes.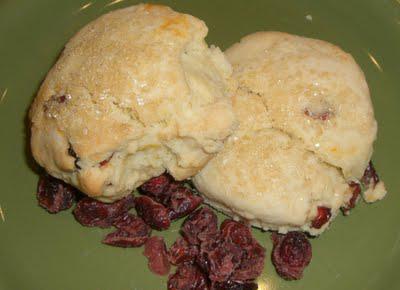 YUM!