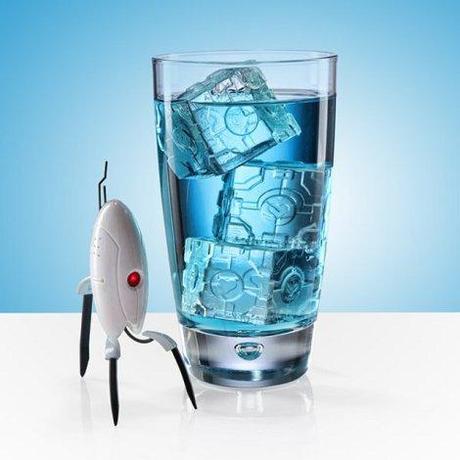 I'm sure most nerdo's prolly just have the regular (if even any) 99c, bought at IKEA ice cube trays with no shape in them at all. Yet these $13 Companion Cube ice cube trays might just give those lonely geek drinks a sweet little companion.
Much like the Star Wars themed ice cube trays, the Portal 2 Companion Cube Ice Tray at ThinkGeek allows you to create a frozen piece of the Portal video game universe, in the shape of Companion Cube.
It is available to purchase at ThinkGeek.