Have you been following my instragram posts?  You should! You should! 😀
If you have been, then you know work-day-Irene is Queen of Shameless Bathroom Selfies!
With colder temps creeping into November, I thought I'd do a recap of some of my favourite!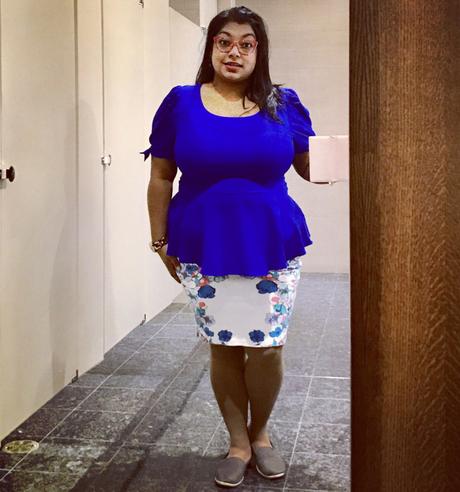 How I Got The Look:  Royal blue peplum top with bow details on both sleeves is an oldie from F21+; This fabulous white floral skirt is also an oldie from H&M; and Payless versions of Toms on my feet.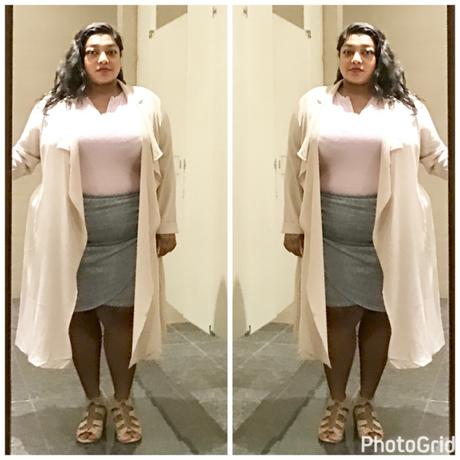 Oooooo! I remember this pic…it was the "travel outfit" on the eve of my trip to New Mexico.  Stay tuned for that trip recap blogpost soon! 😉  How I Got The Look:  Shoes from Payless; Top & Skirt from Reitmans; Soft trench from F21+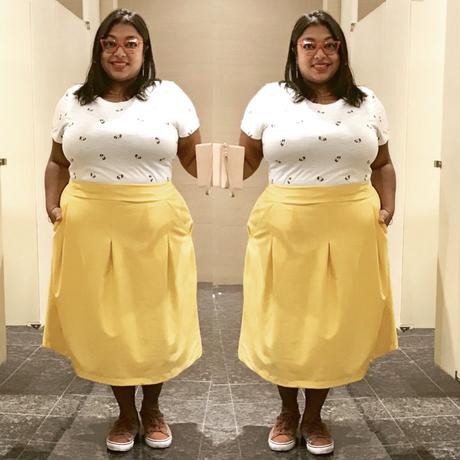 How I Got The Look:  Panda tee from F21+; Yellow midi skirt custom-made-for-me on my trip to Vietnam; Leopard printed Keds on my feet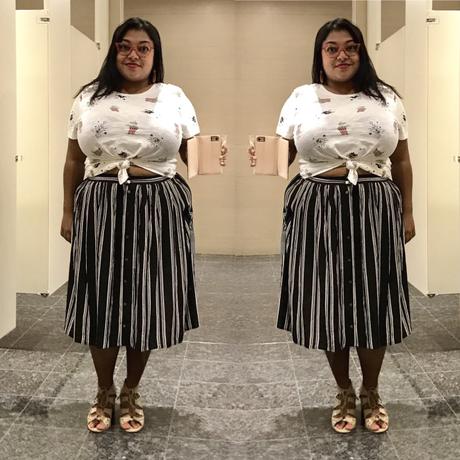 How I Got The Look: Striped midi skirt & Popcorn tee both from F21+; Shoes from Payless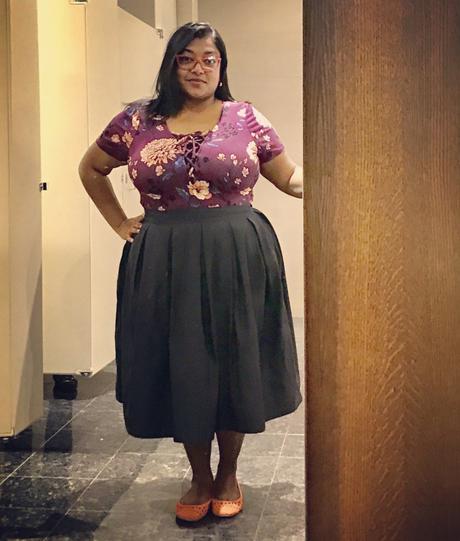 This entire look was made up of pieces found from Forever 21+ …. but at various times during the year.  This top is really a bodysuit.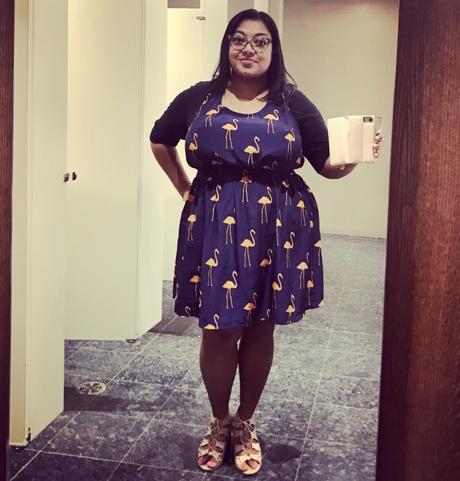 This flamingo dress is my absolute favorite summertime sundress ever!!! ❤ ❤ ❤ ❤ ❤   How I Got The Look:  Dress from Tatyana Boutique; Cotton 3/4 length tee from Old Navy; Shoes from Payless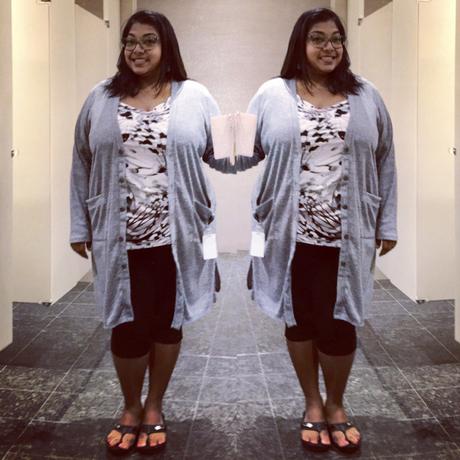 How I Got The Look: Long cardi & Butterfly slouch top from Reitmans; Platform flipflops are Coach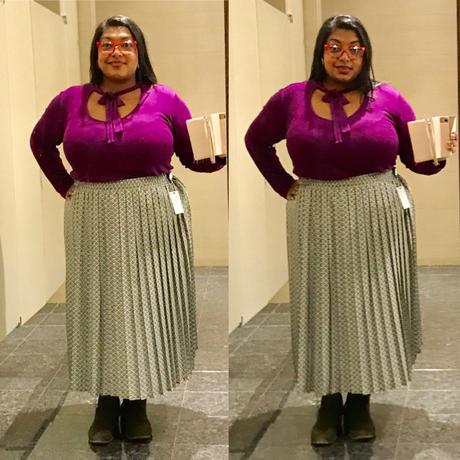 How I Got The Look:  Booties from Payless; Pleated midi skirt from Hudson Bay Co.; Long-sleeved top from F21+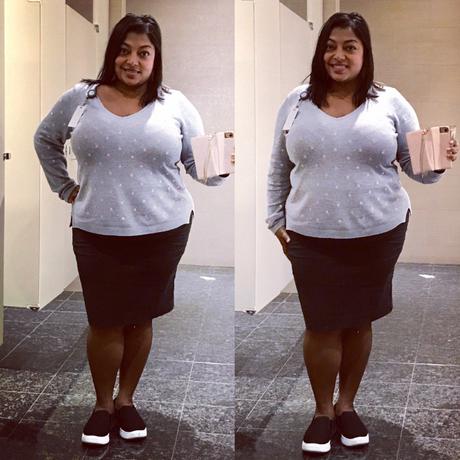 How I Got The Look: This lovely gray sweater has delightful copper embroidered polkadots on it ❤ – from Old Navy; Pencil skirt from Reitmans; Sparkle kicks from Sketchers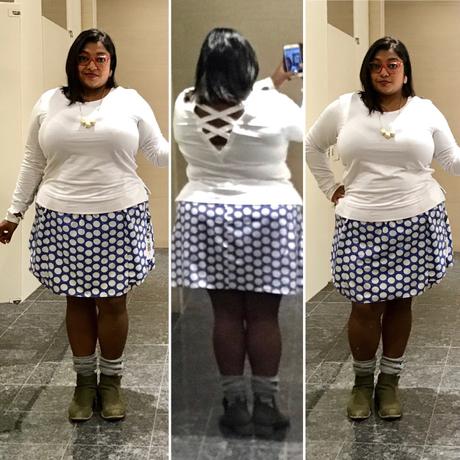 How I Got The Look: Old old old Reitmans skirt; Top from Old Navy; Booties from Payless; Slouch socks from Ardene
As you can tell from this recap post… I seem to have a favorite few stores that I frequent often to create many of my day-to-day looks.
Hope this post gives you some style inspiration for your upcoming weekday outfit choices.  Follow me on Instragram for more Shameless Bathroom Selfies daily (ish).
Got a favorite look? Let me know in the comments section 🙂
Have you LIKE'd the Petite Plus, Meow's Facebook Page yet?
LIKE. Comment. Share.