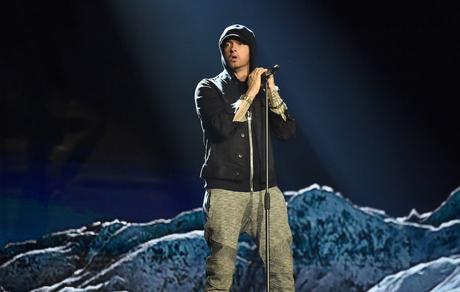 #ShadysBack  Eminem performed his new single Walk on Water at the 2017 MTV Europe Music Awards.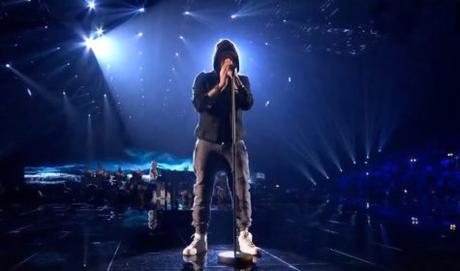 Even though the single which the rapper dropped on Friday, Nov. 10th features the voice of Beyonce, it was Skyler Grey, who took the stage with the Detroit rapper.
Eminem kicked off the show, and according to the reviews, he totally brought the lyrics to life!
He rapped in front of a background of mountains, while Skyler played the piano and song the hook.
@Eminem & @SkylarGrey killin it with "Walk On Water" @mtvema #MTVEMA pic.twitter.com/0HsKFVEKkk

— MTV Asia (@mtvasia) November 12, 2017
Skylar also co-wrote the song with Eminem.
Jay-Z is out on tour, and Beyonce, Blue Ivy and the twins are with him, so that is probably why she wasn't there.