Surrounded by enemies, the once-great nation of Ravka has been torn in two by the Shadow Fold, a swath of near impenetrable darkness crawling with monsters who feast on human flesh. Now its fate may rest on the shoulders of one lonely refugee.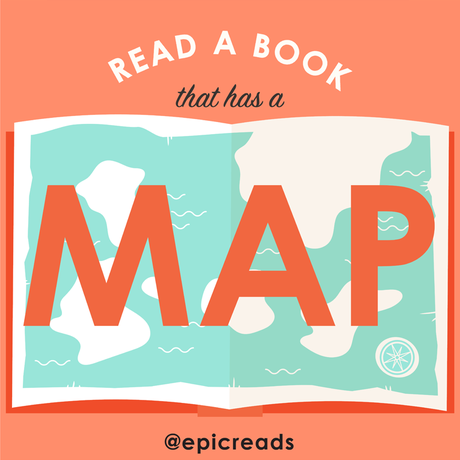 Alina Starkov has never been good at anything. But when her regiment is attacked on the Fold and her best friend is brutally injured, Alina reveals a dormant power that saves his life-a power that could be the key to setting her war-ravaged country free. Wrenched from everything she knows, Alina is whisked away to the royal court to be trained as a member of the Grisha, the magical elite led by the mysterious Darkling.
Yet nothing in this lavish world is what it seems. With darkness looming and an entire kingdom depending on her untamed power, Alina will have to confront the secrets of the Grisha . . . and the secrets of her heart.
****
[The servants called them maclenchki, little ghosts, because they were the smallest and the youngest, and because they haunted the Duke's house like giggling phantoms, darting in and out of rooms, hiding in cupboards to eavesdrop, sneaking into the kitchen to steal the last of the summer peaches]
***
(Orion Children's, 6 June 2013, 369 pages, ebook, A Year of @EpicReads 2019, a book that has a map, bought from @AmazonKindle)
***
***
Well, it's safe to say that I fricking loved this book! I need to read the other two books in the trilogy now. I love monsters and people with ape-shit crazy powers not to mention darkness being a living thing threatening to consume the world. What's not to love? I love the Grisha, they are a completely original idea and I loved the way Bardugo portrays them, especially the Darkling. The Darkling is the most interesting character of all, layers of darkness slowly suffocating the light inside him. Is he completely deranged or can he be redeemed? Hopefully, the other books will reveal this. I also loved Alina, she's completely of her depth at her palace among the Grisha. I loved the fact she's not like the other Grisha even though she's more powerful than any of them. Yeah, for bad ass heroines! Shadow and Bone ends on a cliff-hanger so of course I need to read the next book ASAP.