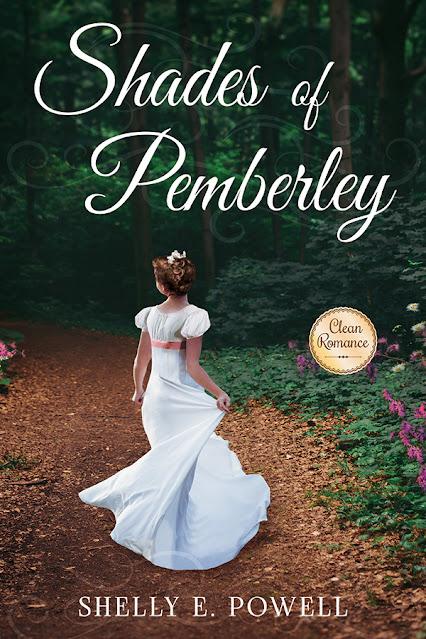 ABOUT THE BOOK
Six years after the death of George Wickham, Lydia is once again determined to catch a husband, but when her oldest daughter, Kelsey, realizes her mother is resorting to her usual, shameless tactics, Kelsey is determined to put an end to the pattern. Yet, stopping her mother seems impossible. Perhaps the only way to save the infamous Lydia Wickham from her own impropriety and spare her family from ruin is to distract her with what she craves most: the attention of a fine gentleman. But when fine gentlemen are scarce, what can Kelsey do but make one up? Unfortunately, the only person willing to help her is the handsome but swaggering Nathaniel Worth, a man with all the telltale signs of trouble. As Kelsey reluctantly confides in Nathaniel and pulls him into her schemes, she can't help but notice his kindness, charm, and incredibly dark eyes, but she'll never admit she's in love. Despite her best efforts, all Kelsey has done is proven to herself she is much more of a Wickham than she ever wanted to be. How can she give her heart to another when she cannot trust herself?
*Shades of Pemberley takes place about 18 years after the events in Pride and Prejudice.
INTERVIEW WITH SHELLY E. POWELL
Hello Shelly and thanks for accepting to answer a few questions.  Tell us a little about the characters.       
Lydia Bennet/Wickham – Now a widow, she is out to marry again. She isn't picky. Any gentleman will do. Unfortunately, with her reputation, the only men she ever manages to attract are those with no intentions to marry or, to use her daughter's words, the "village idiot."
Kelsey Wickham – Our main character. No matter how much she tries, cannot escape the shame of being a Wickham. She was even named after the village where her mother realized she was expecting. When her mother finds another unsuitable suitor, Kelsey is determined to end the pattern. Love isn't part of her plans but finds her anyway.
Nathaniel Worth – A formal naval officer, he is simply trying to carve out a respectable life for himself, but the captivating Miss Wickham, or Lady Kelsey, as he likes to call her, gives him hope for a life full of love. Whether she could ever give him her heart is a question, but he isn't going to give up easily.
Mr. Darcy and his lovely wife, Elizabeth – Mostly behind the scenes, these two share a few life lessons, help Kelsey out of a few sticky situations, and provide her an example of enduring love.
Captain Randolph Styles – Nathaniel's former captain and a mystery to most people. He does not know whether he can resolve the painful questions of his past, but his future holds more promise than he realizes.
What inspired you to write this book?
   A few years ago, I was imagining what Lydia would be like as a young, single mom struggling to survive and make ends meet. It couldn't have been easy, but since this is Lydia Bennett/Wickham we're talking about, I figured she would still be up to her usual ways. So I thought, what would her daughter be like? She probably would be a little skeptical and would need to take on the responsibility that her mother couldn't handle. That poor girl, I thought! With such poor examples for parents, she probably wouldn't believe in love, and she wouldn't want anything to do with a man that was anything like her father.With such a start in life, what would her path to love look like? As answers to these questions formed in my head, the story of Kelsey Wickham was born, and I had to write it!
What does Shades of Pemberley offer besides a love story?
   This is definitely a fun, swoony love story, but I love exploring other character relationships in my books. In Pride and Prejudice, Lizzie Bennet and her sistersoften run into issues with their mother, whose only interest seems to be to marry her daughters off. In Shades of Pemberley, Lydia is much the same way, but as a young widow, she also wants to remarry. So, what happens when the disgraced mother and the frustrated daughter are single at the same time? We get a lot of mother-daughter interactions as they each navigate their own choices about love.
Will any other characters in Shades of Pemberley get their happily ever after?
   I certainly hope so! Right now, I am brainstorming ideas for other characters' stories, including Lizzie and Darcy's daughter, Kelsey's younger sister, and Nathaniel's sister, so Shades of Pemberley might become a series. Fingers crossed I can make it happen!
ABOUT THE AUTHOR
As soon as Shelly Powell was old enough to write, she was crafting stories to share with family and friends. Her earliest works featured princesses and mermaids, which she willingly portrayed on the makeshift stages of home and school. Although her interests have expanded since then, she still finds writing to be a thrilling process and a unique way to connect with others. Shelly loves a happy ending but also believes in happy beginnings. She hopes to write many stories in the years to come.
Shelly enjoys running, yoga, drawing, and spending time with her sweet husband and amazing kids. Stay tuned because she has more projects in the works…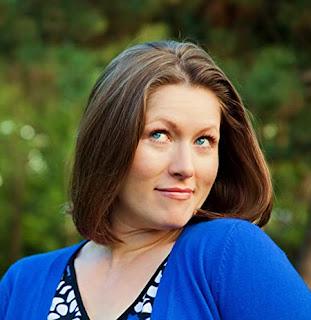 Connect with Shelly  
https://www.shellyepowell.com/
https://www.facebook.com/ShellyPowellAuthor
https://www.instagram.com/shellypowellauthor/