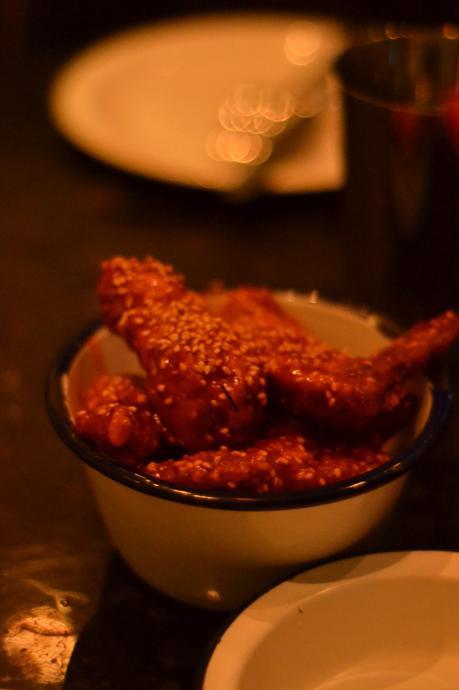 14a OLD COMPTON ST, LONDON, W1D 4TJ.
For my 25th birthday, the girls and I celebrated with the obligatory gal pal dinner date. Coinciding with International Women's Day, we had the most perfect girls' night gossiping up a treat, mulling over H&M Home purchases (Sophie's, of course) and having a general get-shit-done chat. It's been said a hundred times over on this blog but these girls always help me to set myself back on track, to recalibrate, in Sarah's words, and reinspire myself.
We chose Shackfuyu, a sister restaurant of our group favourites Bonedaddies and Flesh & Buns. A dining concept called Yoshoku food – a Japanese take on Western cuisine - I already knew I'd love it and I wasn't disappointed in the least.
Sarah
and I met up first for a squish and natter and obligatory pep talk before being joined by the darling and ever witty
Sophie
.
Hannah
and Lily joined us at the table and we proceeded - as always - to order almost the entirety of the menu. Group eating done right.
Shackfuyu is a tapas-style restaurant, where the dishes are all small(ish) and designed to share. I'm all about sharing food, as you well know! It's recommended to select 4-5 small dishes and 2-3 big dishes to share between a party of 5, FYI.
What we ordered:
Okonomiyaki prawn toast
4 miso aubergine
Hot stone rice (Lily ordered it without beef for a veggie option!)
USDA beef short rib
Korean fried wings
Iberico pork pluma
My personal favourites included the Okonomiyaki prawn toast, USDA beef short rib (!! SO damn good) and the Korean fried wings, although I honestly couldn't fault any of the dishes that we ordered, thanks to Hannah and her on-point food choice expertise. Whilst its a slightly pricer option for dinner, or indeed, lunch, I'd 100% label Shackfuyu a recommended London eating spot! I think I'll be headed back to take my brother and sister soon!