Director: Gabriele Muccino
Writer: Grant Nieporte (Screenplay)
Starring: Will Smith, Rosario Dawson, Woody Harrelson, Michael Ealy, Barry Pepper, Elpidia Carrillo, Robinne Lee
Plot: Ben (Smith) opens the film with a phone call to emergency services. He is reporting his own suicide, but why? Ben has been meeting people, testing people for a cause; of the people he is speaking to are Emily (Dawson) a dying lady, Ezra (Harrelson) a blind man. Ben has a secret that has been eating him up inside and he is out looking for a chance of redemption.
The story flicks between the present and the past as we build up to see what Ben did to need his redemption. With his friend Dan (Pepper) reluctantly helping him fulfils his final request by helping him find people in need of help.
Verdict: An emotional drama
Story: Watching one man incredible quest for redemption shows just how far some people will go for it. His search for people who are worthy of being saved all come off very well. The build-up to see what has caused his heartache is good, with the final reveal heart breaking. All together the story will pull at your heart strings. (9/10)
Actor Reviews
Will Smith: Ben the man on the quest for redemption, who uses his tax man job title to find out who needs help. This is a brilliantly played role by an actor I am quick to criticize, Will shows he can do a touching drama very well and doesn't need to do this silly money roles. (9/10)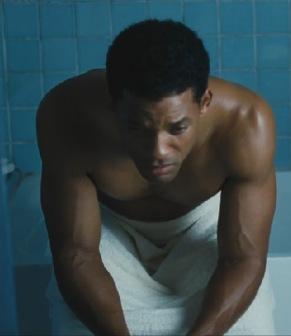 Rosario Dawson: Emily a lady with a terminal heart condition that meets Ben, who then helps give her more of a reason to live. Good performance from Rosario who blends well with Smith. (8/10)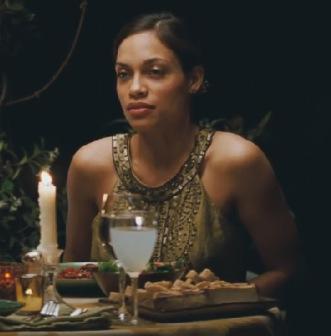 Woody Harrelson: Ezra a blind meat salesman with a heart of gold, that Ben really pushes to the limits to see if he is a good enough person. Good supporting role who is important to outcome but doesn't appear too often. (7/10)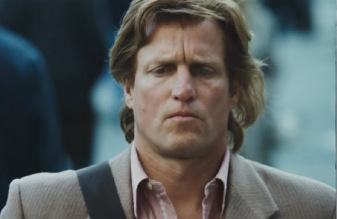 Michael Ealy: Ben Thomas, Ben's brother who spends most of the film chasing him down he also fills in what has happened and why Ben has been on the quest. Good supporting role that doesn't get used as much as possible. (7/10)
Barry Pepper:Dan Ben's best and oldest friend who has promised when the time comes he will follow his instruction no matter what happens. Good supporting role but has limited screen time. (7/10)
Director Review: Gabriele Muccino – Great direction to create a very touching film. (8/10)
Drama: Great drama with strong use of all emotional levels. (9/10)
Settings: With many settings that all work for the film but don't change the film. (7/10)
Suggestion: I think people should watch this film it really is something that will touch your heart. If you give it a go you will be rewarded with a touching story. (Watch)
Best Part: Smith's performance
Worst Part: Could have used the support cast bit more.
Favourite Quote: Ben 'In seven days, God created the world. And in seven seconds, I shattered mine.'
Believability: People do help people the same ways but maybe not to the same extremes as Ben does. (6/10)
Chances of Tears: Some people may have some. (5/10)
Chances of Sequel: No
Post Credits Scene: No
Awards: Won 4 and Nominated for another 6, including Satellite and Image awards.
Oscar Chances: No
Box Office: $168,168,201
Budget: $55,000,000
Runtime: 1 Hour 58 Minutes
Tagline: Seven Names, Seven Strangers. One Secret.
Trivia:Michael Ealy was hand-picked by Will Smith to play his brother.
Overall: Brilliant Touching Drama
Rating