Marketing's Evolution
Marketing is changing as the explosion of consumer technologies and social media is creating a new type of connected customer. With the rising popularity of smartphones and mobile devices, customers have more technology in their hands than ever before. As a result they have become more discerning and empowered, looking for content that genuinely helps them find a solution to a problem.
This is where digital marketing becomes invaluable, and explains why 98% of marketers are maintaining or increasing their spend on digital activities in 2014. (Source: ExactTarget).
Our work with senior marketers has helped us identify the seven key areas to focus on when planning how to evolve your marketing.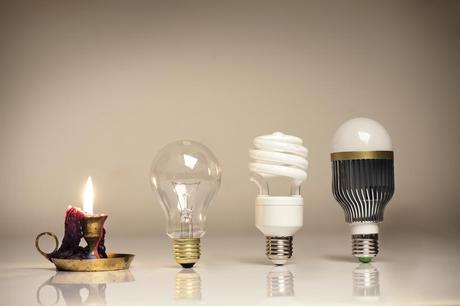 1. Customers
As you know, your customers' requirements and expectations should be at the core of your marketing activities. A good starting point for digital marketing is to identify how much you know about your current online visitors, how they reach your site and what they are looking for when they get there. Understanding the online engagement habits of your potential and existing customers is also vital so think about devising a social media strategy. Are you present in the right networks, offering them the right content?
2. Strategy
To develop your strategy, start by benchmarking your current digital marketing capabilities and objectively assessing your standpoint. Every business is different and will use different indicators – if your business primarily values customer engagement, then social media metrics will help you assess your position. If your business is driven by sales targets, you could use form completion figures and sales numbers for your assessment. Defining the endgame will also be crucial to garnering support for any type of change. If you can clearly demonstrate the benefits, you'll have a much stronger case. With a clear goal identified, you'll be ready to plot the roadmap for your proposition.
3. Board Buy-In
The senior marketers we have worked with have often flagged securing board buy-in as a potential stumbling block of marketing transformation. Asking for technology upgrades, changes to trusted processes or even new team members with digital skills might sound like an expensive experiment to your board. The key is to clearly define the value of your proposition, supported with digital KPIs for a credible business case. Think also about approaching key stakeholders for your project. Stakeholder support and a well-considered business case with the necessary financial considerations in place will give you the best chance possible of getting that crucial board approval.
4. Project Management
It's important to consider all the practical project management aspects of your proposition. You will need someone to lead the project, or you may want to lead it yourself. Either way, you should think about how modernising your marketing will actually work, what will be involved and who needs to be kept informed of important milestones. You should also consider what processes and tools you are going to use, selecting the right services for the job in hand and ensuring the necessary people have access to them.
5. Technology
Your technological infrastructure needs to be flexible to support wide-ranging changes to your online brand, communications and content production. Ascertaining if it is, and making upgrades if necessary, will require you to work very closely with your IT or development team, making their involvement critical. Identifying the right influencers and being transparent about your plans will be imperative for the success of the project – the technology associated with your website and marketing services is fundamentally important.
6. People and suppliers
We've mentioned identifying and working with the right people previously but it's important enough to address separately. It goes without saying that the support of people across the business is a non-negotiable for the success of any aspect of improving your marketing. Start by thinking about what skill sets you will need to deliver the project, and whether those skills sets are already represented across the business. Are there any gaps? If there are, consider your options – perhaps you could hire freelance or contract staff or provide training in-house. Externally, you should examine your relationships with agencies or suppliers to assess whether you have the right partners in place to support a potentially long-term marketing transformation.
7. Measurement
To determine whether your project is a success or not will depend upon the monitoring and reporting processes you implement. You must be able to monitor ongoing, day-to-day and campaign-based success in real business terms. Not only will this help you gauge success, it will also help you gain and keep support from within the business. Ideally, you should aim to correlate your digital marketing activity with business leads, sales, referrals and customer loyalty to give your marketing modernisation the highest credibility.
Your Plan, Your Way
These core areas have formed the foundation of our work with marketing teams but of course, each business is different. Feel free to tweak these areas to develop your own plan; remembering that there are likely to be some overlaps, so don't feel you must follow this exact structure.
We've compiled a summary of questions covering these seven areas to prompt your thinking that we hope will help you start your improving your marketing today.