Thinking about getting out of town for a trip this summer? Whether you're celebrating the a recent graduation, or you just need an excuse to catch up on some vitamin D, there are some great vacation destinations that can scratch your travel itch without breaking the bank. Our friends at HotWire have a few specific examples of locations where travel costs are significantly lower than they were last year, and the adventures you can have once you get there: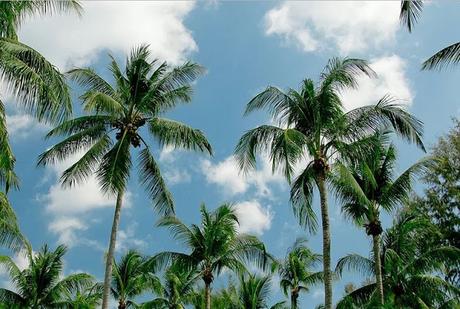 Let's Start In Ventura, California
:

• Here, you'll enjoy the scenic and relaxing bike ride between Ventura and Ojai. Hike the Arroyo Verde Park trails to a spectacular vista point. Feel the sand between your toes at one of the many gorgeous Ventura beaches.

Sedona, Arizona Is Another Great Option:
• Sedona is most well known for the famous red rocks and makes for the perfect summer getaway. Explore the amazing five-story cliff dwellings or well-preserved petroglyph sites. Take a ride on the Verde Canyon Railroad, Arizona's longest-running nature show, and witness the abundant wildlife.
Albuquerque, New Mexico Is A Golfer's Paradise:
• Grab your clubs and golf at one of the area's 14 beautiful golf courses. Take a hot-air balloon flight over the scenic Rio Grande Valley or experience breathtaking views hiking among dormant volcanoes.
Head Down Under In Austin, Texas In A Cavern:
• Explore the eerily beautiful natural wonder of Longhorn Caverns, just a day trip from downtown Austin. Pack a picnic and experience the gorgeous natural swimming grotto, Hamilton Pool. Soar across the longest zip line in Texas at 2,000 feet. Watch the sky light up with fireworks over Lake Austin. If you like sports, witness the excitement of a University of Texas home football game.
Explore Williamsburg, Virginia's Historic Treasures:
• Step back in time and experience the authentically reproduced, handmade costumes of Colonial Williamsburg's interpreters. Explore the site of the final major clash of the American Revolution and symbolic end of the Colonial period of our nation's history. Take a cruise down the beautiful James River. Get spooked at a haunted dinner theater inside Williamsburg's largest and most famous restaurant, Captain George's.
Find Your Groove In Greenville, South Carolina:
• Rent a bike and cruise along Swamp Rabbit Trail, a former railroad corridor. Listen to live bands play jazz, blues, soul and oldies at the Greenville Heritage Main Street concert series. Hike, canoe, swim or just explore nature at the Paris Mountain State Park.
Visit North America's largest urban park in Vancouver, B.C.:
• Hike around in Stanley Park, the largest urban park in North America. Experience fantastic views of the city and surrounding areas like Whistler (a short drive and gorgeous in the summer). Explore the sights and Friday Night Market in Chinatown. Stroll along Granville Island and pick up delicious charcuterie or wine-soaked cherries.
Plan Your Trip
Our friends at Hotwire have some great deals to be found on their sites. And, savvy travelers don't need to book their trips months in advance anymore either. The company says that 72 percent of its customers book at least one trip a year within a week of departure. So don't turn down that third bachelorette party of the season or skip your family reunion until you check the latest deals. In fact, with frequent travel attainable for everyone, it's probably best to just keep your bags packed all summer. That way, you're ready to explore a unique and "off the beaten path" destination.
Discover all the great summer deals available by visiting www.hotwire.com.