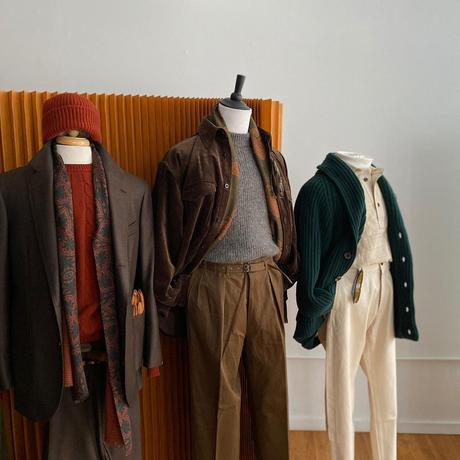 It's that time of year again. Black Friday is technically supposed to start on Friday, but many retailers have gotten a jump on their promotions. This Friday, I'll be rounding up some of my favorite sales both here and at Put This On. But for some early Black Friday shopping, here are seven stellar deals.
No Man Walks Alone: Up to 35% Off, No Code Needed
No Man Walks Alone is a sponsor on this site, but also genuinely one of my favorite online stores. Founder Greg Lellouche worked for a time as a banker on Wall Street, so he knows his way around a classic coat-and-tie rig. At the same time, he has an exceptional eye for casualwear. Take the suede Valstar jacket below, for example, which comes in both black and tan. It has a Western styled yoke, snap button pockets, and a generously shaped collar that looks great when popped from the back. You can wear it with denim, chinos, or even wool trousers. The subtle Western details give it a bit more flavor than your average suede bomber, and it looks especially good with sneakers or boots. I recommend taking your regular jacket size.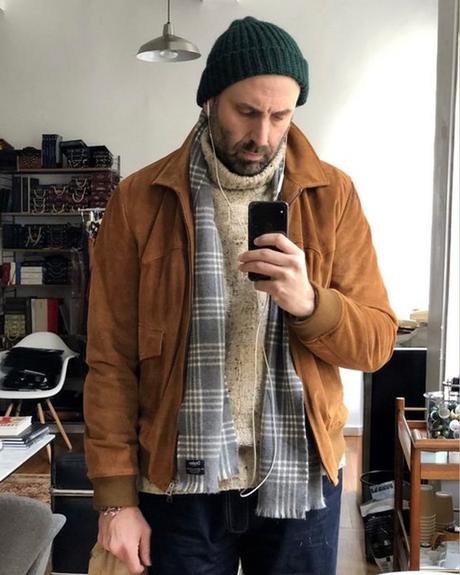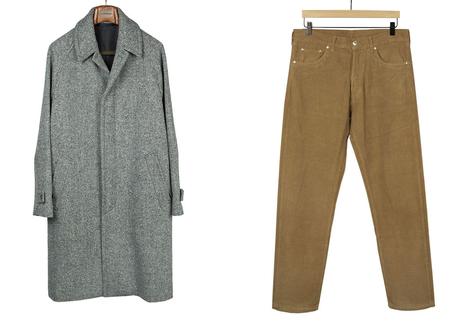 I'm also impressed with Doppiaa's five-pocket cords this season. They're made from a fine wale corduroy that has been washed for softness. The cut is slim-straight without being skinny, and they hang somewhat like a slim pair of trousers. I like how they sit somewhere between tailored trousers and jeans, giving you something that you can wear with sport coats or bomber jackets. Just size up.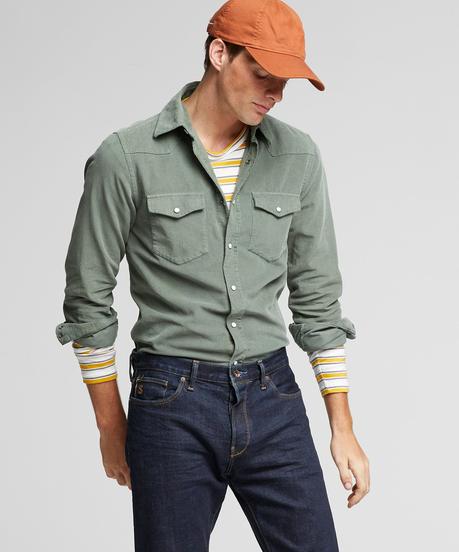 Todd Snyder: Up to 30% Off, Code BLACKFRIDAYSALE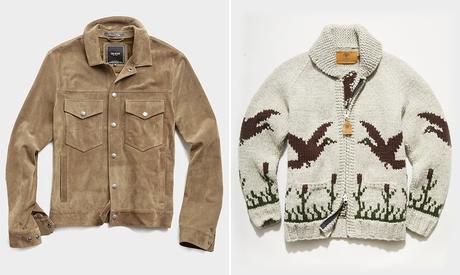 Other notables include the cream-colored GRP turtleneck, which I think is the most useful color in this style, and loads of Scott & Charters shawl collar cardigans that you can burrow yourself into when it gets cold at home. Those chunky cardigans feel like you're wrapping yourself in a warm blanket.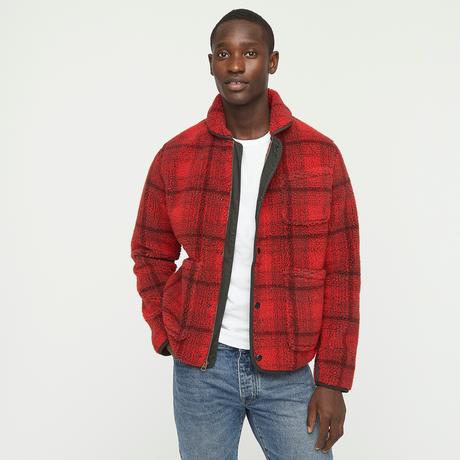 J. Crew: 50% Off Full Price Items, Plus An Extra 60% Off Sale. Code EARLY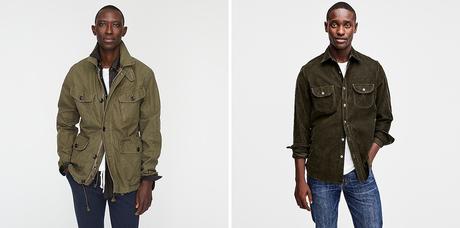 Todd Snyder is great because it's accessible. The line is reasonably well made, but sold at more affordable prices than what you can find in designer stores. The styles are also easy to wear since they're just riffs on Americana. If you generally like J. Crew and want something a little higher-end, Todd Snyder is a great place to start. I like their suede Dylan jackets and Crescent Down Works parkas this season. They also have Western corduroy shirts in a wonderfully dusty shade of olive, some retro-styled knits for summer, and five-pocket pants.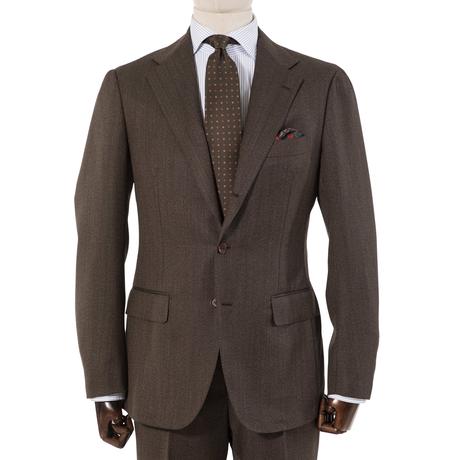 The Armoury: 20% Off Ring Jacket Tailoring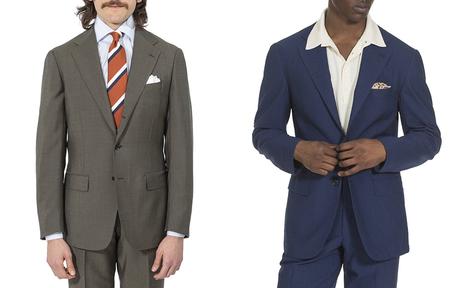 The best part of the promotion is that it applies to select third party brands, which you can find under "Discoveries." This includes Loake, Crockett & Jones, Sanders, John Smedley, Joshua Ellis, and select items from Drake's. I'm just sad that it doesn't apply to their Canadian Sweater Company stock, as Todd Snyder has some incredible looking Cowichans this season. I'm including a photo of one of them above, even though it's not on sale, just because it's so handsome.
When J. Crew filed for Chapter 11 bankruptcy earlier this year, I wrote a heartfelt op-ed for The Washington Post about how I think the company occupies a special place in menswear. Most men would do well by just stepping into a local J. Crew store (or, at least, when stores are open). The company sells slightly more modern versions of prep and Americana classics - chambrays, madras shirts, flat-front chinos, and the like. The prices are uber-affordable, and while quality has somewhat declined over the years, their premium Wallace & Barnes label still compares well to some boutique brands.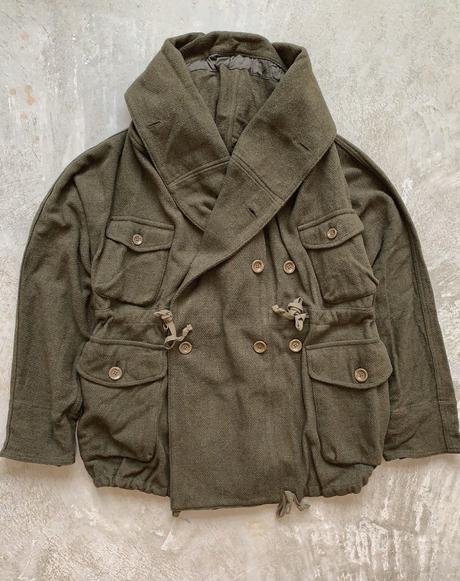 Independence: 20% Off Sale, Code SAVE20PLUS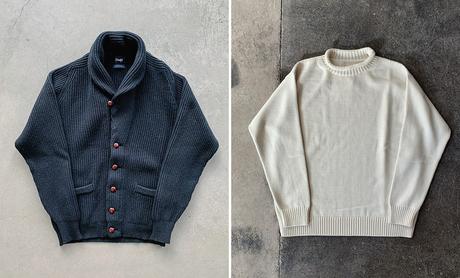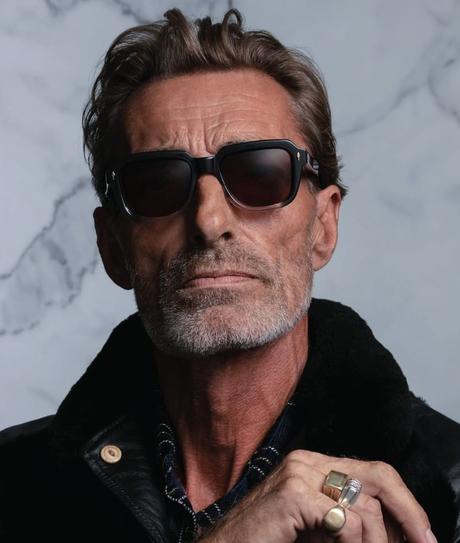 Jacques Marie Mage: Sales Here and There
Just check out this plaid sherpa jacket, which is now on sale for just under $100. They have insulated and non-insulated field jackets for $114 and $99, respectively. The stretch-corduroy shirts are only $45, five-pocket cords are $44, and garment-dyed sweatshirts are $35 (try black for versatility). I usually try to stay within the Wallace & Barnes line when shopping, but for simple basics such as sweatshirts and casual button-ups, I think J. Crew offers tremendous value. When I visited their San Francisco store last year, I was impressed with the quality of their lambswool sweaters (this one has doggos!). And don't forget to check out the sale section. With the extra 60% off kicker, this naval CPO shirt comes down to just $24.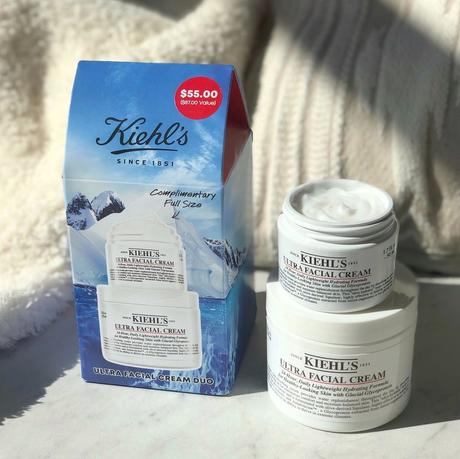 Kiehl's: 25% Off Sitewide, Code CYBER
This isn't exclusive to Black Friday, but it's an unusual sale given how infrequently The Armoury discounts their inventory. At the moment, you can find all of their Ring Jacket tailoring discounted by 20%. That includes suits, sport coats, tailored chinos, and dress outerwear. I'm mentioning the sale again because I suspect many people will kick themselves whenever prices return to normal.
The Armoury's Model 3 is nothing short of fantastic. It's a soft, deconstructed jacket with little more than a chest piece and then a canvas that extends into the shoulder. There's no padding at all, which gives the shoulder line a very soft, natural shape. However, the cut extends just a little off the shoulder bone - barely by just a few millimeters - which helps achieve a more flattering V-shaped figure. Men who have an athletic figure will find this is just a slim, flattering fit. Men who don't have an athletic figure will find this gives them the illusion of one. When you can't take in the jacket's midsection any more than your natural waist allows, then extending the shoulder line helps give you the illusion of a slimmer waistline.
I'm a big fan of the olive mohair suit, which you can see Mark wear on Instagram. Since this is made from a mohair-blend, the fabric has a subtle hint of sheen. I find mohair-blend suits look amazing at night, particularly in dimly lit settings such as bars and restaurants (whenever those open up again). This suit is particularly special because it's not too green. The grey cast makes it much more conservative and wearable.
Based in Chicago, Independence is the retail side of the footwear label Oak Street Bootmakers. They mostly specialize in Americana, workwear, and some vintage (often jewelry). At the moment, they have select items marked down by as much as 50% in their sale section. They're also offering 20% off all full-priced items with the checkout code SAVE20PLUS.
I hesitate to post this because I think it's a terrible idea to buy eyewear blind and on final sale. Like fragrances, eyewear is so personal and hard to discern online. You don't really know if something will work for your face until you try them on. However, in all my years following Jacques Marie Mage, I've hardly ever seen them discounted. This season, there are some exceptional deals that are worth mentioning.
A couple of years ago, I bought a small jar of Kiehl's Ultra Facial Cream on a whim. It's a thick moisturizer that forms a protective layer on your skin without leaving an oily residue. The Bay Area doesn't get that cold or dry, but it gets dry enough. Since the purchase, I've been relying on this every winter season. In the summer, I use Kiehl's Anti-Shine Moisturizer because my skin tends to get oily. But in the wintertime, it's prone to drying out and leaving patchy white spots. Combined with some lip balm - Burt's Bees, Luca's Papaw Ointment, or the always reliable Blistex - I find Kiehl's Ultra Facial Cream is about as close as I can get to describing something as a winter essential.
Kiehl's also makes some wonderful bath products. Their body scrub soap is expensive when compared to a cheaper bar of Dove. I wouldn't say it's more effective, but it's more enjoyable to use. It also lasts much longer, which helps me justify the price (cheap soaps seem to almost disappear down the drain). Additionally, Kiehl's has different shampoos and conditioners that are specially formulated for different hair types. I have naturally thick, dry, and pin-straight Asian hair, and find I get good results from Kiehl's Smoothing Oil-Infused Shampoo and Amino Acid Conditioner.