I didn't Realize that IFB had Projects for bloggers to do. Im glad I decided to browse the IFB site today .The project I stumbled on was define your style . Even though the submissions have to be in by friday I just had to jump on this . I always had trouble trying to figure out what is my style until a few years ago . I can honestly say that I wouldn't call or define my style as anything . It's very versatile… that's what I love most ,the fact that I can wake up one day and dress how ever I feel whether it be girly ,sporty ,hip hop chic whatever.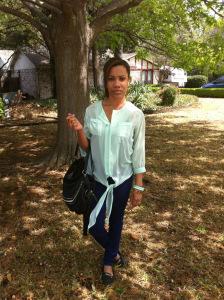 feb of 2012
My fashion line preview

IFB had a few questions down to ask ourself which I think are really great questions :
How does your environment affect your style? In live in Dallas ,Texas so it really depends on the weather here, they always say " If you don't like the weather just wait five minutes it will change".
What is your lifestyle like? I work in home healthcare but Im free to dress how I want (i'm Part of HR) . Im a mom so I do a lot a things with the kids so of course I've got to be comfortable enough to move around with them.I also do date night with the hubby a lot .Im also going to Cosmetology school soon so I know that will play a big role on how I dress.
Who are you style icons? When I put outfits together A few bloggers and celebrities come in to mind .
Where else do your inspirations come from? Music and the mood that i'm in .
I hope you enjoyed this post and feel inspired in some way .
xoxo,
Ashley Salinas