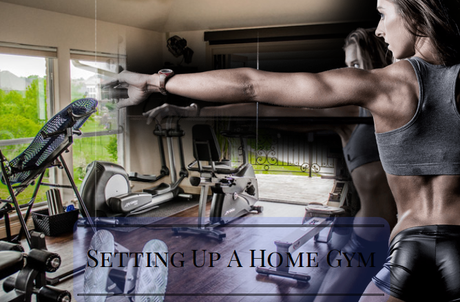 F or those fitness nuts out there who always wish they could turn their home into a workout haven, it is actually possible to transform their dream into reality. And no, we are not talking about working your pecs with a few dumbbells and barbells. Of course, building a gym right at home will require you to make a few expensive purchases. However, it can really save a lot of money that you would have spent on a professional gym membership. Here is how to set up a home gym.

Prior to beginning with the task of buying equipment for the home gym, it is important to designate a suitable area of the house for breaking the sweat. It can be your living room, but you will have to purchase storage furniture to keep the workout equipment out of sight when they are not being used. Avoid using your bedroom at all costs, because the environment of the space won't motivate you.

Fix a suitable budget based on how much you can invest comfortably and what you wish to achieve. While planning for a full-fledged fitness space, you must do some research about the best quality equipment pieces on market.
3. Picking Your Equipment :-
If you are going for a multi-gym system, make sure your choice is worth its price. And whatever you buy, consider whether your available space would be able to accommodate it or not. Bear in mind that purchasing resistance cable machines, stationary bikes and treadmills would require to ensure adequate sources of power. You can install watertight floor boxes to prevent the wires of the equipment from creating clutter by running across the floor to the wall outlets.
4. Setting An Action Plan :-
Create a proper schedule for every week after you home gym is ready. Decide the time when you would be able to do your workouts without any kind of disturbance. Try to fix exercise appointments that you won't miss easily.

When it is time to pump yourself up, draw the blinds to ensure privacy from curious neighbours. Get in clothes that would keep you comfortable throughout the session. Play some motivational music. You can bring in a few plants into the space also. This is because plants can add oxygen in the room and make it more inviting.
Follow the above mentioned tips in order to have your dream workout sessions right at the convenience of your home.